Learning a new language is tough, time taking but also interesting. So, if you wish to add that additional language to your CV or wish to work in a foreign country, the Foreign language courses in India mentioned below will be really helpful to you.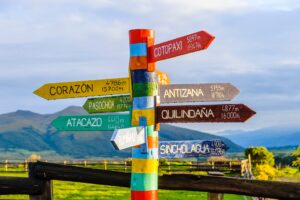 Please note we will be discussing courses from platforms offering multiple foreign language courses, and language-specific academies. Baring a few institutes, all the others offer almost all the trending foreign language courses.
But before learning a language you must know at what level you want to learn it. So, for that have a look at different levels first.
As we have discussed, learning a new language can take some time, and that time depends on what level of knowledge you want to gain in that language. In general, foreign language courses are divided into six levels, namely:
A1 – Beginners Level
A2 – Upper Beginners Level
B1 – Intermediate Level
B2 – Upper Intermediate Level
C1 – Advanced Level
C2 – Proficiency Level
I hope the names themselves describe what the level stands for, if not then you can look for in-depth knowledge about the levels from here, but for now, let's not take any of your time and jump straight into our list of 18 foreign languages courses in India.
Academies Offering All the Trending Foreign Language Courses in India
First on our list is where you can learn the top 5 in-demand courses like French, Korean, Japanese, German, Spanish, and more. It's always a good option to evaluate all the options, check what is in demand and will be in demand in the coming years, and decide what you will enjoy the most learning and making a career out of.
1. Henry Harvin (Foreign language courses in India)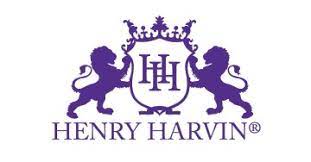 About the academy
Henry Harvin is a highly respected name in the online teaching world. Their teaching methods are innovative, engaging, and interactive. So, if you decide to choose them as your online learning portal, you won't be missing out on the feeling of an offline class.
According to their reviews by their ex. students, the courses didn't only help them with their knowledge but also helped them find out awesome career opportunities in their fields Trainers of Henry Harvin have more than 15 years of experience. I feel it's a huge plus point to consider choosing any academy.
What are some of the foreign language courses available on the platform?
Henry Harvin academy offers many foreign language courses like French, Japanese, Korean, German, and Spanish.
Some benefits of choosing the Henry Harvin course
The first reason for choosing Henry Harvin according to me should be their teaching style. I have always felt that learning something new must include practical implementation practice as well and Henry Harvin's courses are aces in that field.
Other than that their experienced faculties, availability of a support team, career guidance, and being widely recognized by prestigious organizations make them a perfect choice for you.
2. BSL (Foreign language courses in India)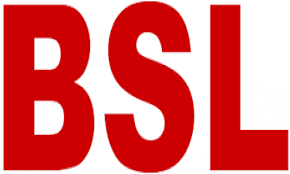 About the academy
BSL (British School of Language) has been teaching foreign language courses since 1971. This makes them one of the oldest academies on our list. Being the oldest also suggests their credibility according to me. Their courses also provide a free certificate which can get special attention from employers to your resume.
Besides being the most experienced academy BSL also offers courses specially made for kids. So, if you were looking to teach your kid another language to develop their mind in the early stages, BSL is where your search can end.
What are some of the foreign language courses available on the platform?
BSL offers courses in languages like Spanish, German, English, Korean, Japanese, French, Turkish, Arabic, Italian, and many more.
Some benefits of choosing a BSL course
To begin with, BSL is your best choice just for the fact that they are focused on teaching foreign languages and hence their expertise in the field can be unmatched.
They also provide both online and offline classes, which according to me are a great benefit. In addition, they also help in preparing for language exams which can help you get into your desired country.
3. Coursera (Foreign language courses in India)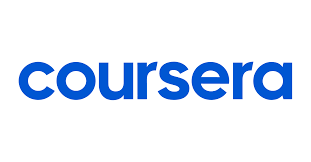 About the academy
Coursera doesn't need any introduction right? We all have heard about their courses sometime or the other. It is a platform created to provide courses in various fields.
As all the courses can't be top-notch, Coursera has a rating system. With the help of ratings and reviews by students, you can choose a course that fulfills your criteria.
What are some of the foreign language courses available on the platform?
As we know Coursera is a humongous platform, and they have a system that keeps adding new courses frequently. You can find nearly any popular foreign language course you want. For example French, German, English, Spanish, Korean, Japanese, and many more.
Some benefits of choosing the Coursera course
The first benefit of choosing Coursera can be its wide range of courses to choose from. They have more courses than any other academy.
Secondly, platforms like Coursera allow you to learn at your own pace. So, if you have a busy lifestyle then this can be a fit for you.
Now that we have seen some platform that offers all the top language courses, we will look at some language-specific institutes for those of you who have made up your mind on which language you want to learn.
French language courses in India (Foreign language courses in India)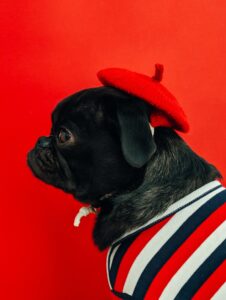 Other than French pastries, they are also famous for their language. French is also a widely spoken language in Europe. So, if you wish to learn French, the courses mentioned below can help you with that.
Note: Keep in mind all the courses mentioned above also offer French and other specifically mentioned courses below and these academies also offer other language courses.
4. ILA

About the academy
ILA has experience teaching foreign languages for over 23 years now. They work in more than 80 countries. I would say that says a lot about the academy as being successful in so many countries with your service does require a lot of effort and quality. Their French course is one of the best French courses you can find if you wish to learn online.
Some benefits of choosing an ILA course
The first and foremost reason would be their native faculties and experience in the niche. Secondly, you can get a chance to learn with nearly 2000+ students.
Even though, do you know what the most special thing about their course is? It's their unique and interesting combination of language learning with other skills. After all, who would not love to learn a language with having some fun right!
5. Alison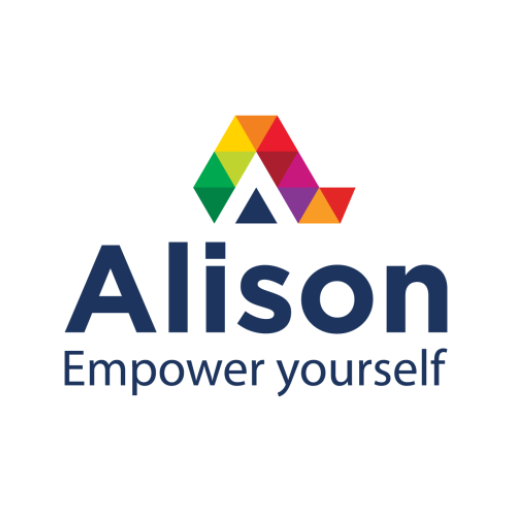 About the academy
Alison is also a platform like Coursera, providing courses on various subjects. Something to note here is Alison not only provides courses in French but also in various other languages. You will also have the option to choose from various courses of various lengths and depths.
Some benefits of choosing Alison's course
Alison courses are a great choice if you are on a budget or have a tight schedule. As many other academies offer courses in-depth but some people just want a quick start and basic knowledge. So, if you are also one of them then Alison is the best choice for you. They have all the options from certified to non-certified courses.
6. Language Next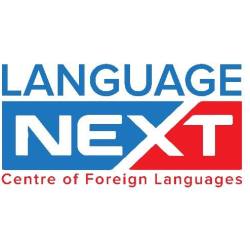 About the academy
Language next is a Noida-based academy for all those who live in northern India and wish to learn the French language in physical classes. They offer courses in various foreign languages like Spanish, French, Korean, and many more.
The founder of the academy has various certificates in multiple foreign languages and that knowledge has been implemented in building the courses.
Some benefits of choosing the Language Next course
Language next is for you if you want to go and experience physical classes, and also if you want to learn in the presence of other people and faculties. In continuation of the same point, if you like to study with a compact group of people and that helps you be more focused then Language next is for you.
German Language Courses in India (Foreign language courses in India)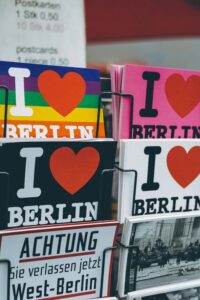 Germany is Europe's one of the largest county and one of the top economic players as well. These are very attractive reasons to move to a country like Germany.
In case you don't want to go there but work with a German company, or you just have a love for German culture, learning German will become important for you. Therefore, I am here with the top 3 German language courses that can help you reach your goals.
7. IIFL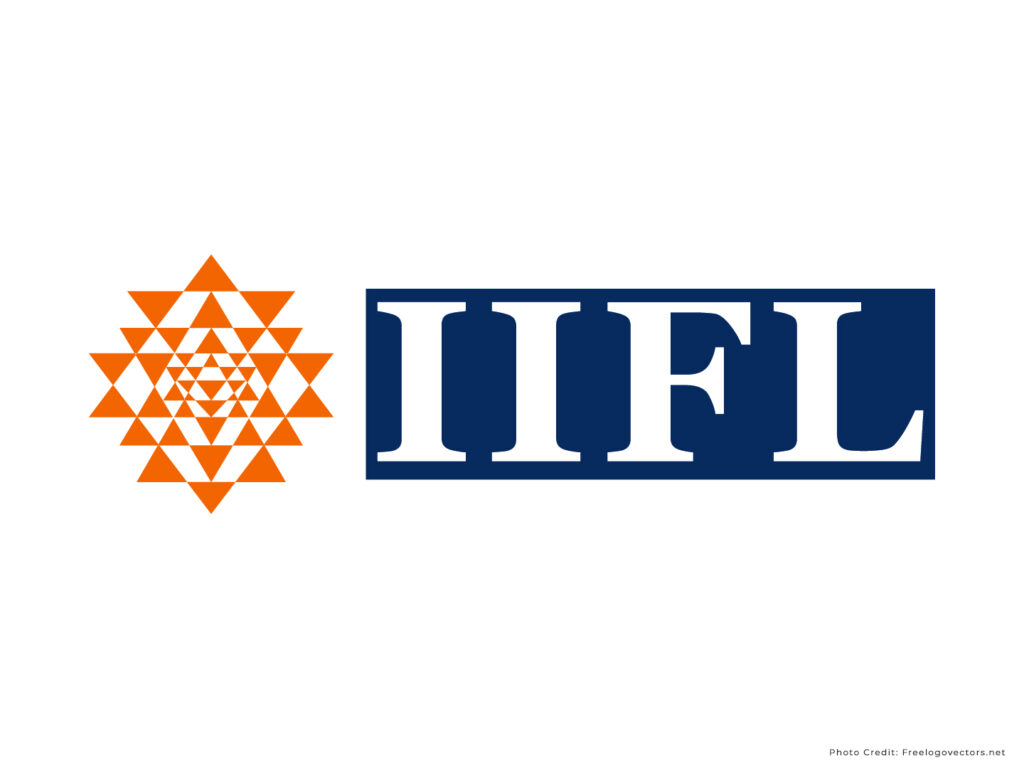 About the academy
If I have added one course for people in northern India then it's only fair that I also give an option to Southern Indian fellows. Although this course is added to the German course category, IIFL provides courses for many more foreign languages. So, if you happen to live anywhere near Bangalore, look out for IIFL.
Some benefits of choosing an IIFL course
As mentioned above, this course can be preferred for all those who want to attend physical classes. Their certificate can be used in applying to many German universities except for a few. The course is made up of 60+ hours of reading, listening, and practicing the language. I feel that is a good time to learn any new language in detail.
8. ITESKUL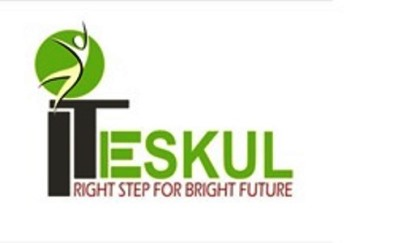 About the academy
Let's continue our saga from above, I feel like this course can be catering to the middle and western parts of India as it is based in Pune, Maharashtra. Iteskul has been teaching foreign languages for more than 20 years now.
They have 50+ skilled faculties to teach various age groups starting from mid-schools up to professionals. So, no matter if you are a student or a manager in a company, you can learn German in Iteskul.
Some benefits of choosing the ITESKUL course
Iteskul is Pune based online foreign language academy operating since 2001. They have courses starting from A1 to C1 levels. The duration of the course increases as the level increases. They also help you prepare for various language exams as well.
9. MU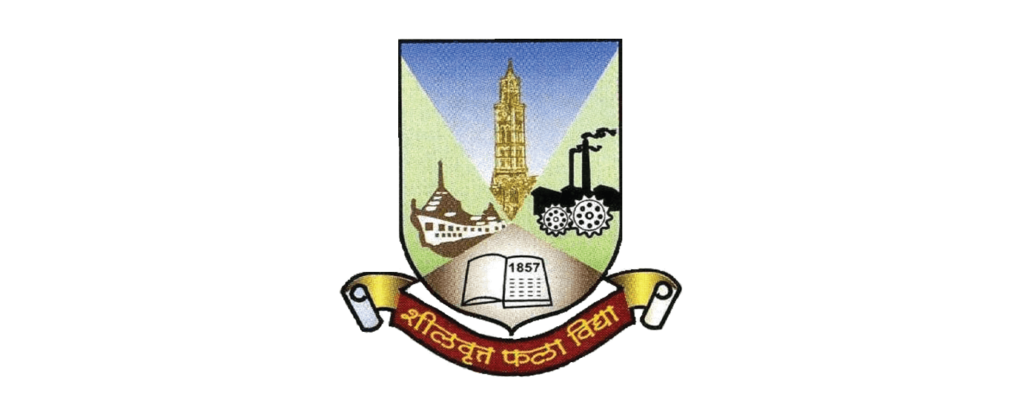 About the academy
MU (Mumbai University) provides various foreign language courses; the German language course is also one of them. As we do not need more information about the university as it's quite popular itself, I'll be sharing why I included a university in this list. Some people want to learn foreign languages such as German from a government institute; it also helps them get into the country. Others want to work with the government's foreign language department so for them also studying at a university becomes useful. Hence, this is a part of our list.
Some benefits of choosing a MU course
Keep in mind these courses have a longer duration and higher fee structure. But if you want to have a degree or diploma in German then MU is the place for you. They have options starting from BA, MA, Diploma in tourism, and Diploma in translation.
Japanese Language Courses in India (Foreign language courses in India)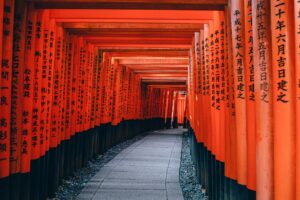 Visiting Japan is many people's dream but working in Japan is also a dream many have. Being one of the most technologically advanced countries, Japan tops the list of Techno geeks' dream work destinations. Especially for people who like to wear different hats, Japan's work culture promotes working in different positions and fields as they age.
Now, one crucial thing before going to Japan knows how to speak Japanese as Japanese people tend to take their language very seriously. Basically, like any other proud country, Japan also loves to hear people speak their language when they work with them. Here are some courses that will help you be fluent in Japanese and be a part of their amazing and advanced work culture.
10. Udemy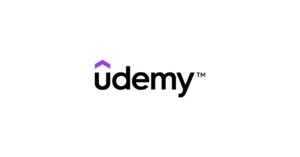 About the academy
Udemy had to be a part of this list, you know it! Udemy is known for providing budget courses. So, we want to have options for some budget-friendly courses on our list. Udemy is famous for providing courses on trending topics; the Japanese language is one of them.
Some benefits of choosing the Udemy course
If you want to learn Japanese from native speakers, if you have a budget you want to stick to then Udemy is a match for you. Udemy courses provide quality courses for around 3 to 5 thousand rupees. If you already know the basics and just want to learn advanced-level Japanese or vice versa then Udemy courses are meant for you.
11. Hayakawa

About the academy
Do you love the Japanese language, culture, and lifestyle? Well, then Hayakawa is India's no. 1 academy for teaching Japanese. Their team is native Japanese and hence their courses are also made up in a way that teaches you not only the language but also the culture in detail.
Some benefits of choosing the Hayakawa course
Starting from native faculties to textbooks prepared specially for Indians to understand, Hayakawa makes sure to teach their students while having fun.
They also provide job opportunities in India as well as in Japan. Their courses are created to help you clear many language exams. So, if you want to learn Japanese, just go with Hayakawa and you will be safe.
12. Preply

About the academy
Preply has one of the most user-friendly interfaces on its platform. If you want flexibility in your classes then there cannot be a better option than Preply. You can customize your course according to your needs.
Some benefits of choosing the Preply course
Preply has this interesting concept of booking a trial session, so you can book a session with your chosen tutor and see if you like interacting with them. Isn't it cool? If customization and flexibility are something you want in your course then definitely go for preply.
Their fee structure is also interesting as they charge on an hourly basis. So, you can stop whenever you feel like you have learned enough.
Korean Language courses in India (Foreign language courses in India)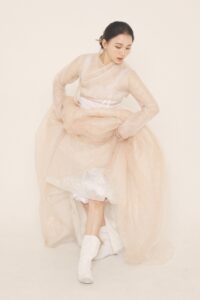 Korea is popular for many reasons. Be it their trendy K-Pop music, K-drama, Korean skincare, or, Korean food, Koreans are dominating the world. Well, all of this and many other things make Korea a desirable country to shift to for those who want to work outside their own country for exposure.
You might already know if you have chosen to learn Korean that Most Koreans only speak the Korean language. Well, it might be because they give their mother tongue that much respect. In any case, if you want to shift there or be a part of the community, learning fluent Korean is a must for you. Don't stress about it because Korean is considered as easy to learn. Here are some courses to help you out to be fluent in Korean.
13. LKI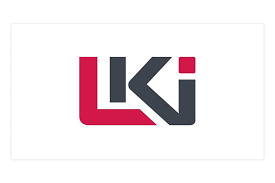 About the academy
LKI acknowledges itself as the number one Korean learning institute in India. They have certified Korean language courses from A1 to C2 levels. Hence, you can start and pick up from any level you left previously. LKI also covers the syllabus of TOPIK which is a Korean language test from the government of India.
Some benefits of choosing the LKI course
LKI Offers certified courses at every level. They have a good mix of native Korean and Indian speakers to help you learn Korean better. Their learning methods are fun, interactive, and scientific. In addition to that, their courses also include feedback, growth support, and private group study options.
14. Gogohanguk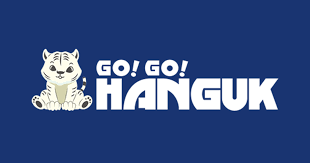 About the academy
Gogohanguk is a native Korean academy that provides online courses for the Korean language. They work in structures like live schools, Universities, and online classes. Hence, you can choose the one that suits you the best.
Some benefits of choosing the Gogohanguk course
If you want to learn Korean from Korean schools and Universities then this is your best shot. They have 2 courses and both of them provide high value for money courses. Their courses are of medium length and all the levels.
If you wish to study from there only then they also help you out with accommodations. These courses are certified and being certified by Korean universities provides you with better career opportunities in Korea.
15 IITT Language academy

About the academy
IITT language academy is a government-recognized, foreign language learning academy. They offer courses in various languages and Korean is also one of them. Their faculties are experienced in the field for years, which gives them an edge compared to other academies.
If you remember from the start of our blog we have been seeing courses from different directions in India, only one of them was left and this course is exactly added to cover that region, which is East India. This academy is based in Kolkata so; all the people from Kolkata and around, you can learn your desired foreign language from them.
Some benefits of choosing the Toucan course
To all those who want personal classes and teachers' undivided attention on you, IITT language academy is your buddy! They limit their classroom strength to a maximum of 5 people and 4 teachers to support them.
Their courses are available on all levels starting from beginners to the advanced. Fees for all the levels are the same and the learning duration is also the same. They have two options Classroom teaching and Online teaching where online teaching is cheaper than classroom teaching.
Spanish Language courses in India (Foreign language courses in India)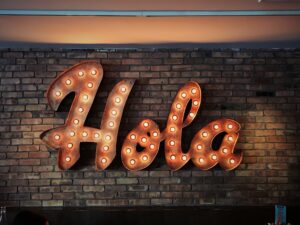 Spanish is considered the most romantic language of all. Other than the fact that over 559 million people around the world speak Spanish, You can also learn it to advance your career. Spanish is the national language of over 20 countries. Yes, that's a lot of countries to have a career in. So, if you want to just speak the most romantic language in the world or you want to learn a language widely spoken in big countries, Spanish is your best choice. That's why I am noting down the 3 best Spanish language courses for you!
16. WLC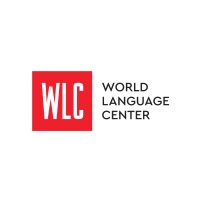 About the academy
As we discussed all the directions in India, I thought it was time to go International. WLC (World Language center) is a Delhi-based institute that teaches foreign languages for many years. They not only provide courses but also provide special training sessions for corporate and other translation services.
Some benefits of choosing the WLC course
WLC offers options like online teaching, classroom teaching, Group teaching, and one on one teaching. So, I guess everyone's preferred type is covered by them. They also have this unique student-centric teaching methodology which lets the student take over and practice with others. Although they offer courses at all levels their crash course is also very famous amongst people.
17 Langma

About the academy
Langma School of Language offers general Spanish language courses to students, corporate, and government bodies. They have the courses from beginner's level to the advanced level.
Some benefits of choosing the Langma course
Langma provides career opportunities with the course. So, if you were doing the course in hope of making it a career option for you then Langma can help you achieve that dream. They also provide knowledge on cooperative platforms.
18 EDX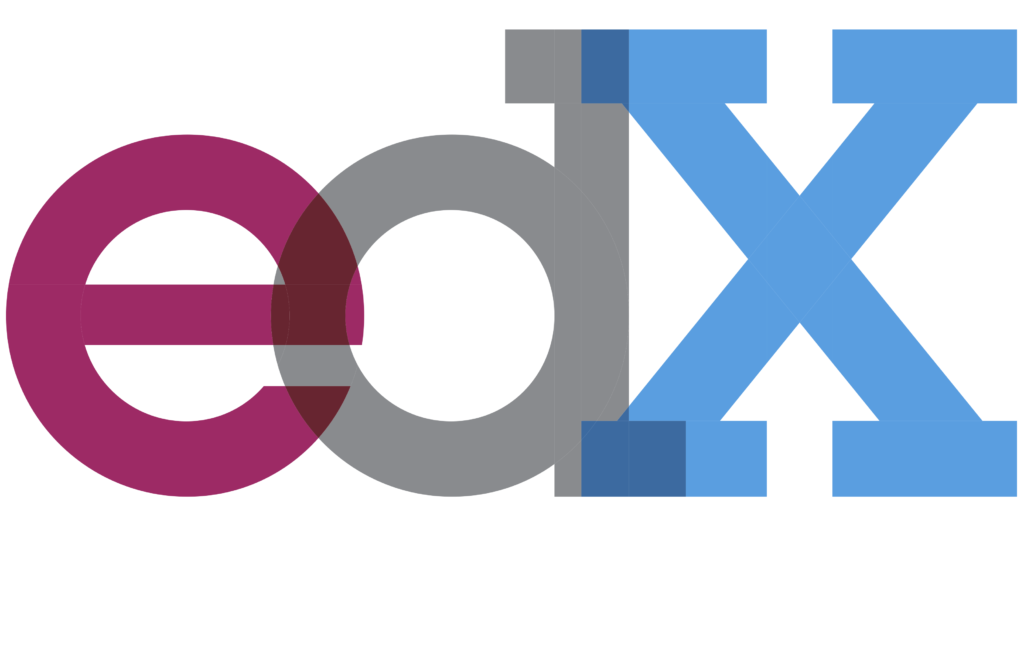 About the academy
EDX is yet another platform providing a variety of courses online. They offer courses in all the in-trend languages such as French, Spanish, German, Korean, and more. But this is not the best part, because the best part is that these courses are free, yes completely free of cost courses.
Some benefits of choosing the EDX course
Learning from platforms like EDX allows you to learn anything at your own pace. Additionally, you have the option to choose the course and the instructor you like. EDX has courses ranging from basic to travel addition. Learning this way if you are a student who cannot afford a fee to add a language to your CV can be a blessing to you.
Summary
Learning a new language is like welcoming a new friend into your life. Take time to choose the right one as it will stay with you for the rest of your life. If you choose the right language then you can get a tone of benefits from it. Keep in mind that you will not learn any language overnight, learning basics may be useful for the short term but if you want a long-term outcome from the courses then you will have to give love to the language and practice it daily until you have a command over it.
Also Read:
FAQs
1. How much time does it take to learn any new language?
Learning any new language takes time, but saying that, one can learn the basic communication and day-to-day useful terms in a matter of three to six weeks depending on the time you can give daily.
2. What can be done to learn a language faster?
Try to focus on all the aspects such as, speaking, writing, and listening simultaneously when you want to learn a language faster. These days you can also use applications that help you learn new terms every day. You can even have a practice buddy who will keep you accountable for your growth.
3. How can I decide which language is trending?
The basic rule is the economy which is thriving currently, their language will also be in demand as many people may wish to shift there. Although some languages are purely trending all the time due to the knowledge that the culture has. 
You may also find these courses useful: