If your goals are set high and if you dream of studying in the best institute then it is wise to learn German. Most universities in Germany charge low fees. That is one of the reasons for it being a popular destination for students. Germany is always at the forefront of the field of technology. By taking German language courses you can gain mastery over the language. Which in turn, will help in effective communication. Including German skills in your resume could open up new avenues to enhance your career. Germany is home to many MNCs. German ranks second in the most spoken languages in Europe. Go ahead and invest in German Language courses. The option of learning it online is an added advantage.
Here is a list of the well-researched and reviewed Top10 German Language Courses Online.
1. Henry Harvin
Henry Harvin is one of the Top 100 training institutes globally. The academy undertakes master courses as well as post-graduation courses. They have been in the field of Foreign Language training for the last 9 years. It has been ranked #1 among other courses in India by India Today.
Why opt for Henry Harvin among the Top 10 German Learning Courses Online?
Training: 66 hours for every level.
Levels mastered: A1, A2, B1, B2, C1, and C2. It gives Importance to grammar concepts.
Exams: Preparations for Goeth Institute, TestDaF, and DSH
Trainers: Expert trainers with many years of experience.
Content: Designed to make learning simple and easy.
Membership: Eligible for 1 Year Gold Membership
Placement: Internship guaranteed after the course. They provide job support.
Projects: Students have access to live projects. This helps to develop practical knowledge.
Recorded Learning material: Videos are made available for studying
Bootcamp: They hold separate Bootcamp sessions on a monthly basis.
Learnings: Conversations, sentence building, brainstorming sessions, and lying down opinions on a given topic.
Free sessions: Soft skills and resume writing.
Projects: Case studies given. The students have to complete projects to be eligible for the certificates.
Certification: Provided after the completion of the course.
Other Foreign Language Courses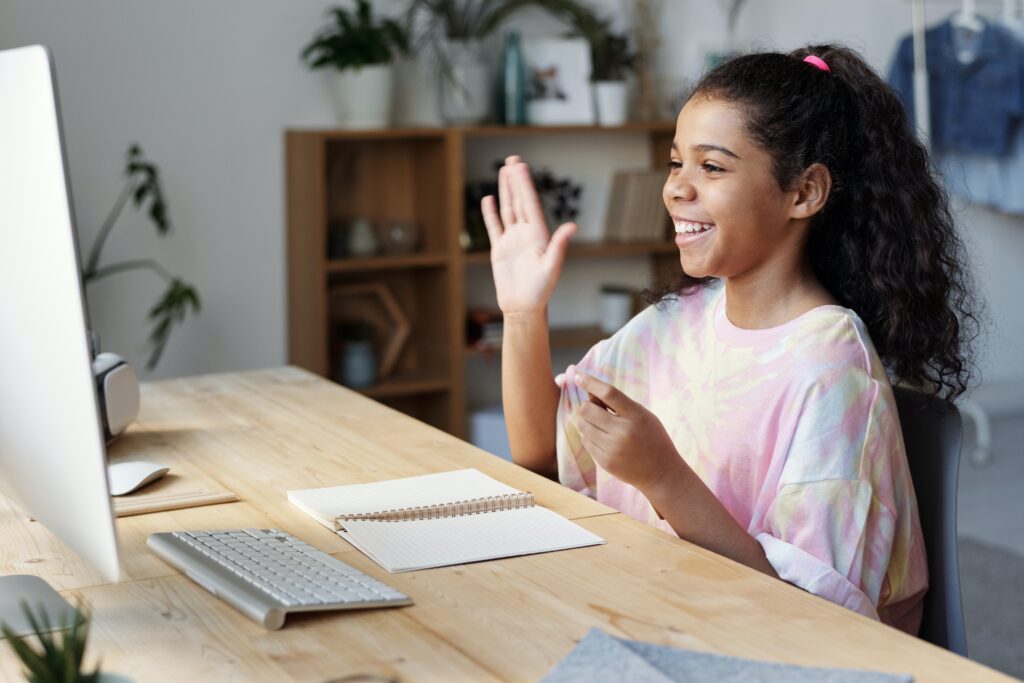 2. Language Pantheon
It is one of the leading training providers for German courses online. They have trained 20,000 students around the globe. The academy has been in existence for more than a decade. Their course allows anyone from anywhere in the world to learn German from the confines of their homes. They take pride in their 100% results. They provide not only online but also offline classes.
Why Opt for Language Pantheon among The Top 10 German Language Courses Online?
Batches: Flexible. So, the students can set their own learning pace.
Trainers: They have more than 75 teachers. They are not only experts but also experienced.
Classes: Online through interactive classes.
Whatsapp group: A separate group of students with their teacher. This not only provides for easy communication but also clears all doubts.
Special class: For speaking practice conducted for online students.
Content: Designed keeping in mind the needs of the students. They provide specially curated grammar notes.
Training: 140 hours modules. Regular 2-hour classes.
Separate batch: For students who want to learn on the fast track. Weekend 3-hour classes.
Support team: Provide support throughout the course duration.
Exam: A dedicated team supports students in exam preparations.
Certification: Provided after the course completion.
3. The Language Skool
It is a popular institute for online, foreign language courses. Their mission is to develop a diverse approach to education. They started in 1970. Their aim is not only to train in foreign languages but also to do research. In addition to German language courses, they also conduct classes for CAs and for teachers. In the same way, cultural events are also conducted. Moreover, they have trained 1500 students. Likewise, they have been placed in many well-known companies.
Why Opt For The Language Skool among The Top 10 German Learning Courses Online?
Course content: Divided into two modules. In addition, exams are conducted at the end of each. Free study materials.
Faculty: Trainers are experts in the field.
Training: Basic in 60 hours. Intermediate has three levels which have a duration of 5 months for each level. However, advanced levels take 5-6months for each level to complete.
Classes: Conducted in groups, one on one basis, private and corporate coaching.
Batches: Flexible timings during weekdays as well as weekends.
Moreover, the institute also trains school students across all boards in German.
Skills developed: Reading, writing, talking, and listening.
Exams: The exams are approved by the German Government.
Certification: Provided after course completion.
Placement support: They support aspirants to get jobs.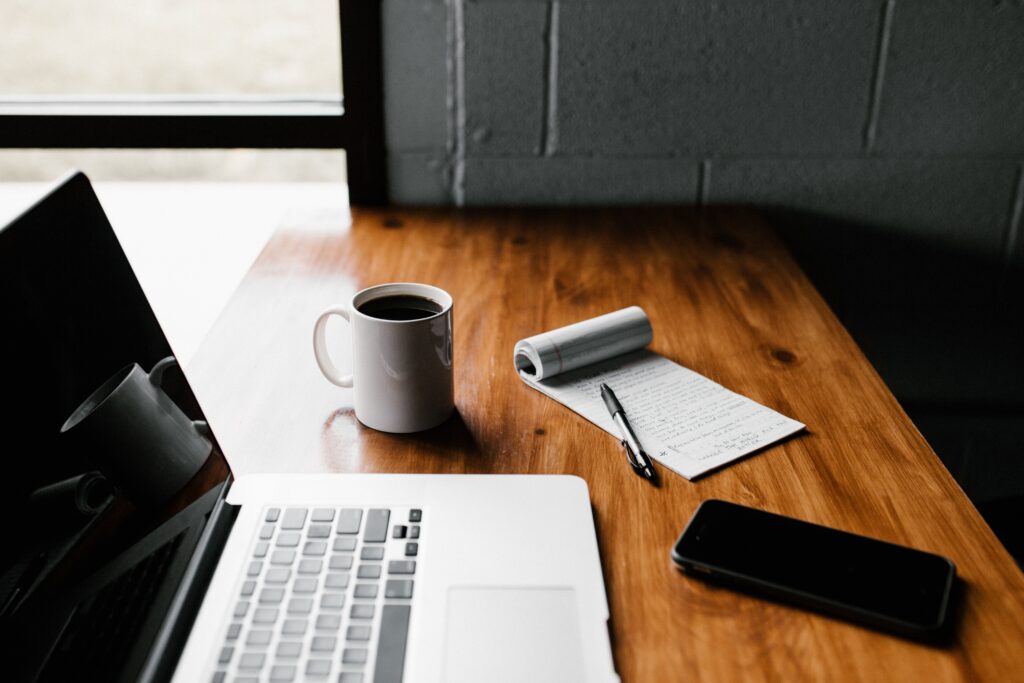 4. Cambridge Institute
It is one of the most popular institutes offering German language courses in India. In addition to German, they also teach 5 different foreign languages. French, Arabic, Russian, Spanish and Chinese. They have been in the teaching business for the last 13 years. They focus on the changing trends in the industry. Besides this, they also cater to translation and interpretation services.
Why Opt for Cambridge Institute among The Top 10 German Language Courses Online?
Training Content: Grammar, speaking on general topics, group debates, reading, and enhancing listening skills.
Duration: 2 to 3 months. However, this depends on the number of classes opted for.
Levels: A1, A2, B1 and B2.
Exams: They conduct exams in tune with the international exam for the German language. Intermediate and final exams at the end of every level.
Faculty: Trained and experienced teachers.
Materials: Free study material for students.
Corporate training: In addition, a separate session for Corporates.
One-to-one attention: Personal attention given to trainees.
Internship: A guaranteed internship after course completion.
Skills developed: Not only writing and reading but also speaking skills.
Teaching methods: Roleplay, discussions, live projects, mock tests, and assignments.
Certification: After course completion.
Workshops are conducted on a regular basis.
Finally, they provide job support.
5. Goethe Institute
One of the most popular institutes for German Language courses is Goethe Institute. Their main aim is to encourage the study of the German language. In addition, they also promote international cultural exchange. They have branches in 6 places in India. Their online courses and exams are spread over 90 countries. Meeting customer expectations is their primary goal. They focus not only on teaching the language but also imparting knowledge on culture.
Why Opt for Goethe Institute among The Top 10 German Language Courses Online?
Courses: Not only for freshers but they also conduct advanced courses.
Self-paced learning: A student can learn at his or her own pace using a smartphone or a computer.
Trainers: Well-qualified and experienced teachers.
Study materials: A well-designed study notes are provided.
Certification: Globally recognized.
Practice materials: They provide exercises for all exams free of cost.
Vocabulary trainer: This helps to revise and learn new words on the go.
Content: Based on the latest trends. New teaching and learning methods. In addition, follows a standard teaching method.
Feedback: Students not only get regular feedback but also make the required changes in their learning process.
Free access: To study materials, libraries, and media sources.
Certification: Finally, a globally accepted certificate is received after the course.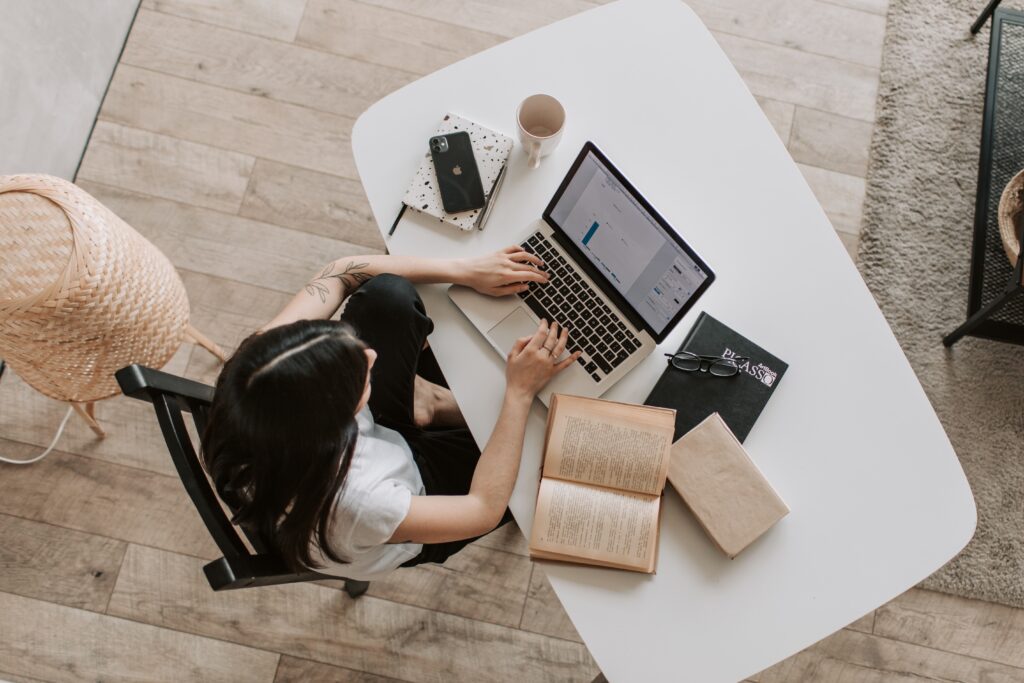 6. Ajinorah
It is one of the leading institutes for providing the best German language courses online. They not only provide training but also help students who apply for studies abroad. Ajinorah boasts of the success of 60 thousand of students. Their vision is to pave the way to a fruitful and successful career. They strive to provide the latest and modern ways of learning and teaching.
Why Opt for Ajinorah among The Top 10 German Language Courses Online?
Classes: Online classes at the best rate. One can learn in the comforts of one's home. Flexible batches and timings.
Offline classes: In addition, they have morning and evening classes at their institute.
Teaching methods: Interactive sessions, debates, discussions, and word-building sessions.
Levels: Beginners to advanced courses. A1 to C2 scales.
Teachers: Well-qualified and experienced IDP-trained teachers. They use a novel method of teaching.
Exam: In standard with the Goethe-Zertifikat exam.
Good reviews: Testimonials from ex-students.
Feedback: Updates based on the tests given by students. This helps to not only improve but also score better.
100% satisfaction guaranteed.
Overseas Collaboration: Guidance through their overseas consultants.
Certification: After the course completion. The certificate is globally accepted.
7. Inlingua
It was started in Bangalore in 2005. Inlingua is one of the world's best German training institutes. Likewise, hundreds of learners have profited from their method of language training. They have the perfect combination of learning tools and study material. In the last 13 years, they have been providing not only language training but also training for translations. They cater to private as well as corporate clients.
Why Opt for Inlingua Among The Top 10 German Language Courses Online?
Study Levels: Beginner, elementary, intermediate, Upper intermediate, advanced, and master levels.
Classes: Flexible options. They conduct classes not only on weekdays but also on weekends.
Training: Through live examples and case studies.
Separate sessions: It conducts sessions for Corporate training.
Individual attention: Their class size is small. This helps give one-to-one attention. Similarly, the course is designed keeping in mind the student's needs.
Exams: They issue certificates only after the student passes the exam. However, the exam is at par with International standards.
Practical method: Students learn the language by speaking.
Certifications: The certificates are globally accepted. In addition, it can be used to get visas and admissions to foreign colleges.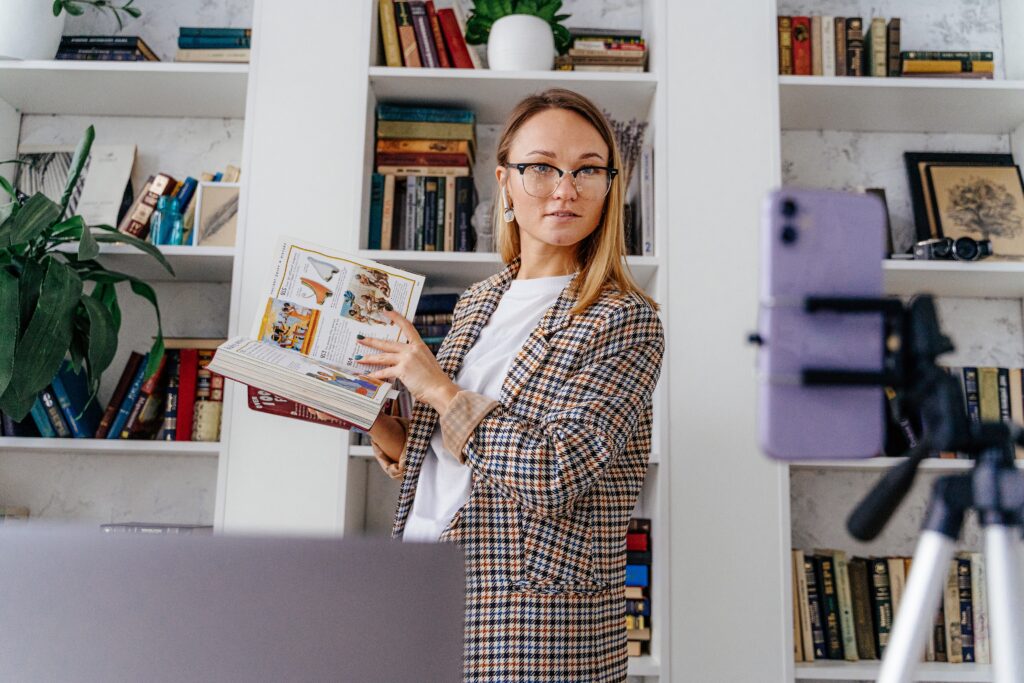 8. Deutsch Akademie
The institute delivers German Language courses for learners from all over the globe. It includes comprehensive grammar training and it's completely free of charge. Likewise, this can be used as a supplement to the training you have undertaken or if you want to learn it by yourself.
Why Opt for Deutsch Akademie among The Top 10 German Language Courses Online?
Classes: Online interactive sessions. The size of the class is small. So, one-on-one attention is given.
Teachers: Experts in the industry with many years of experience.
Content: Simple and easy to understand. They have compiled the content using the latest technology.
Guarantee: 100% money-back guarantee.
Levels: Wide range of courses to select from.
Batches: Flexible. They conduct classes on weekends. Separate sessions for exam preparations.
Requirements: Smartphone, computer, and good net connection.
Books: Available as e-books or as textbooks.
Mock tests: Conducted at regular intervals.
Live chat: Any queries handled at any point in time.
9. Lingoda
Next on the line of the Top 10 German Learning Courses Online is Lingoda. It supports learning the language from scratch. The course is planned as per the standard set by CEFR. Lingoda offers a strong base that helps pave the way to a fruitful career. Their excellent learning tools give access to many exercises and mock tests. Their mission is easy learning at the best price.
Why Opt for Lingoda among The Top Ten German Learning Courses Online?
Free test: This helps to assess the level a student has to start from.
Batch: The student can choose from a wide range of batches. Timings are flexible.
Access to Content: The study material can be downloaded as and when required.
Modules: Divided into grammar, word-building sessions, and speaking with confidence. It aims at putting into practice what is taught.
Learnings: They start with basics and simple grammar. Trainers teach at different levels.
Class size: 5 students per batch. In fact, this provides an open environment for communication.
Review session: After class. Quizzes and mock tests are available.
Study material: Compiled by experts in the field. Keeping in mind the student's needs.
Teachers: Well-qualified and native speakers.
Duration: 1-hour sessions.
Study materials: Notes from teachers compiled into PDFs. In addition, blogs with extra data and useful tips.
Assignments: Besides the classes, regular assignments are given. As a matter of fact, this helps the students to revise and prepare for exams.
Speech practice: What is more they encourage students to take part in discussions and debates.
Reviews: Excellent feedback from ex-students.
Free trials: This helps to decide whether to take the course or not.
Certification: Provided after clearing not only the course but also the exams.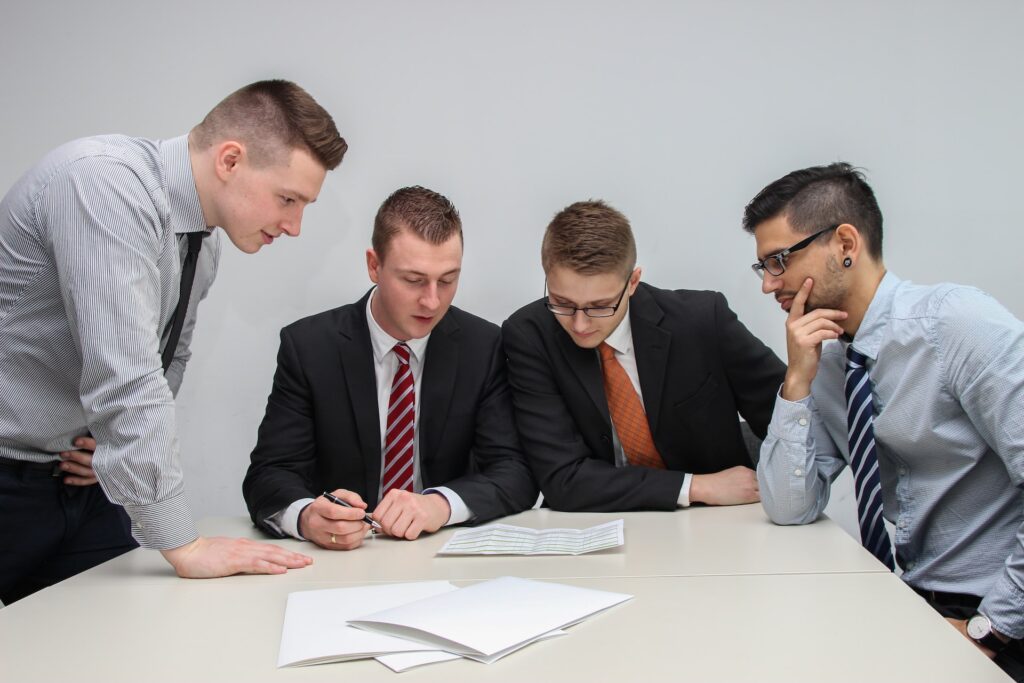 10. Preply
Last but not least in the list of the top ten German learning courses online is Preply. " Learn online with the world's best teachers " is their tagline. This institute aims at not only focussing the skills of the students but also helping pave the way for their successful careers. They also undertake corporate training. It was started in 2012. Preply employs 3000 tutors from across the globe.
Why opt for Preply among The Top 10 German Learning Courses Online?
Tutors: An option to choose tutors as per your needs. Certified, expert native speakers.
Timings: Choice among a wide range of batches and timings.
Cost: Moreover, you can choose a course that fits your budget.
Course content: Well designed to make it not only easy but also simple to learn.
Trial lessons: A free session that helps you decide which course to take.
Duration: 1-hour class sessions.
Levels: 5 levels. Starts with a beginner's course and ends with an advanced course.
Separate sessions: For private groups and corporate training.
Exam: Assessment after every level. Final exam at the end of the course.
Help desk: Available to answer all queries.
Step-by-step guide: To help students go through the process of registration.
Certification: Given only after completion of the course.
Reviews: Good feedback was given by students who have completed the course.
Skills Developed While Learning A New Language
The skills needed to find solutions to common problems
Improved communication abilities
Enhanced creativity
Improves and increases memory power
To accept and learn a new culture
Increases abilities in other related areas
A strong sense of connection with people from other countries
It helps to see the world from an altogether new angle.
The new language boosts confidence and self-esteem.
Perks Of Learning the German Language in India
It is one of the most popular languages taught and learned all over the world.
The language opens new doorways in the field of healthcare, education, software, banking, and engineering fields in well-established companies.
Including the knowledge of the German language in your resume is an added advantage. Especially if your focus is on companies abroad.
Not only abroad but job prospects increases manifold in India also. Several companies have set up bases in India. So, are on a constant lookout for employees who are proficient in the German language.
Germany offers various degree and post-graduation courses. The degrees are recognized worldwide.
Since the funding for education is taken care of by the states, the fees are less. In addition, in some colleges, it's totally free even for foreign students.
Learning the German language is a stairway to a fruitful career.
It helps improve job prospects in travel, leisure, and hospitality businesses.
In conclusion, since German is not so hard to learn, it would be the best foreign language to be proficient in.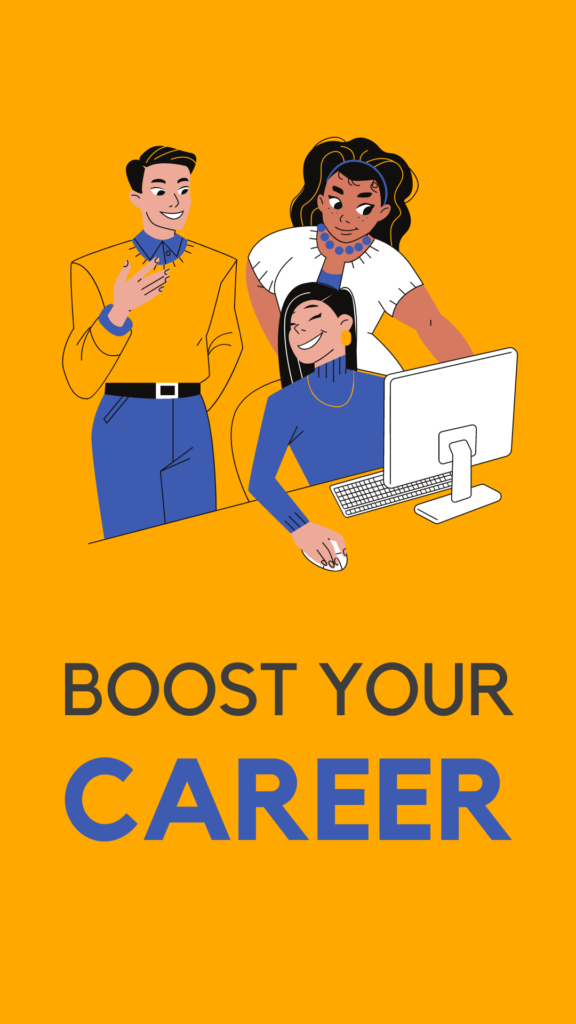 Jobs in Demand in Germany
IT Specialisations
Software Consultants
IT Developers
Doctors
Engineers
Mechanical and Electrical Engineers
Technicians
Electricians
Qualified nurses
Conclusion
The list given above is compiled after thorough research and review. Finally, the decision to take up the best course is subjective. It differs from person to person. But, stay firm in your aim of taking up German learning courses. As knowledge of the German language opens up new avenues not only in Germany but also in many other MNCs. If your dreams are to earn a good salary handling new challenges then learning German would be your first step up the ladder. Universities in Germany charge much lower than other foreign institutes. So, it would be a wise decision to pursue studies in Germany. In conclusion, learning German would be your window to the outside world. So, go on and take a peek.
Recommended Reads
FAQs
Q1. Which are the best German Learning courses online?

Ans: This is very subjective. The list given above will help in making a choice. But deciding on the best is left to individual choice. One can arrive at the best after analyzing the pros and cons of each course.

Q2. Is the German language difficult to learn?

Ans: Learning a new language may always seem challenging at first. But, for English speakers learning German could be easier as there are many similarities. German and English words sometimes follow the same grammar.

Q3. Who can join the German language courses?

Ans. Aspirants applying for a visa, planning for studying abroad, and candidates looking for better career avenues can join the German language courses. Since there is an option of learning online it is an added advantage.

Q4. Can a person learn the language from scratch online?

Ans: Yes, the course is compiled in such a way that the language can be learned in simple steps. There are different levels that need to be completed in German learning courses online.

Q5. Are free sessions available in online classes?

Ans. Yes, most courses offer free trial classes before registration. If you are not happy you have a choice to withdraw from the course.