The flourishing healthcare sector in India has resulted in the growing demand for diverse career options like medical coding. The medical coding field is expanding at a faster rate than average, especially in a city like Pune, which is the hub of major health-tech companies. However, a job of such reliability has to be racked up with a recognised certification. Pune, as the pool of many significant medical institutes, is the prime place to find the best medical coding courses.
Therefore, I have listed the top medical coding courses in Pune.
1. Henry Harvin
Henry Harvin is one of the leading Ed-tech companies in our country and has a customer base in 97+ countries. Along with medical coding courses in Pune, this institute also offers 300+ courses, public programs, college programs, corporate programs and consulting services.
The certification by medical coding course in Henry Harvin is recognised globally and has proven to benefit its customers. To point out, more than 1000 people have attended the medical coding courses in Pune and have claimed to attain in-depth knowledge, cleared examinations and get promotions or better jobs.
Why choose Henry Harvin?
This major institute offers CPC exam training and other aspects of medical training like CPT, IDC AND HCPCS as a part of the medical coding course.

Henry Harvin renders a 9-in-1 program that consists of E-learning access, boot camp sessions, placement, certification, projects, hackathons and 1-year gold membership.

The Gold membership allows you free access to all the learning material and e-learning websites for 1 year. This program membership also benefits you to gain more experience through industry projects and guaranteed internships.

Henry Harvin focuses on practical training using mock projects alongside theoretical learning. Moreover, they have expert trainers that provide complete assistance during the course.
Learning benefits
This medical coding course in Pune consists of thorough knowledge about the medical terminologies and their usage when dividing and combining. In addition, it teaches the importance of documentation and confidentiality. This course further gives you detailed knowledge of types of codes and how to code.
Fees– Rs 44,500
Other cities where Henry Harvin provides the medical coding course
Related courses at Henry Harvin
2. Elate Academy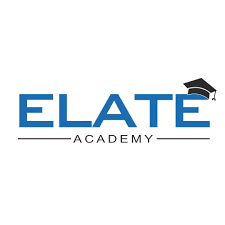 Elate Academy is one of the prime institutes to provide medical coding courses in Pune and the first AAPC-approved organisation in India. It focuses on industry-oriented training programs considering the current and future medical coding industry. This Academy not only offers enlightening training but also helps in exam preparation and continuing education.
Benefits
All the study modules of the medical coding course include study material, 1000+ mock tests, interactive lectures and PowerPoint presentations for better understanding.

After completing the course, Elate Academy also provides a 1-month free internship for practical knowledge and experience in the clinical sector.

Together with classroom training, this academy offers online teaching programs through the AAPC learning portal and prioritises flexible teaching.

Elate also provides additional counselling programs such as stress management, time management and thought process.
Fees– Rs 30,000
Other cities where Elate offers medical coding courses
Delhi, Chennai, Bangalore, Hyderabad, Noida and Gurgaon
3. Ingenious Healthcare
Ingenious is famous for its wide range of education and training programs and innovative approach to clinical research. It is a progressive institute offering premier medical coding courses in Pune. After 11 years of experience, Ingenious is famous for providing special training as well as facilities in the clinical research domain.
Features of the medical coding course in Pune
Ingenious consists of experienced staff who provide practical training to raise expert professionals.

This institute allows continuous and immediate joining facilities for everyone. To catch up with the training, they provide repeat lecture recordings for late joiners.

In addition to classroom sessions, Ingenious provides E-learning access for all its students.

This institute not only succeeds in providing professional training but also renders job assistance facilities, referral-based interviews, internship programs and recruitment drives as career support.

They also provide a 3-month internship for practical implementation of the knowledge gained.
Other Maharashtrian cities where Ingenious provides medical coding courses
Aurangabad, Kolhapur and Amravati
Other related courses here
Medical writing course, Pharmacovigilance course, Clinical data management course, medical writing course and personality development course.
Fees for medical coding course in Pune- Rs 5,000
Fees for a combined course of medical coding and 4 other clinical research courses- Rs 30,000
4. MedPro America Healthcare Solutions

MedPro is a US-based company providing top-tier online medical coding courses, training and comprehensive placement. It prioritises training its students for the advanced and competitive medical field. Furthermore, it offers training in multiple modes such as classroom, doorstep, online and corporate training. This institute benefits its trainees with career and placement assistance, guiding them to find better job opportunities. The teaching method at MedPro concentrates on trainees' comfort. To emphasise, they offer small batches, flexible timings, experienced trainers and 24/7 call and chat support.
Medical coding courses and duration at MedPro
Basic- Beginner in medical coding (2 months)

Advanced- Professional in medical coding (3 months)

Advanced+ Expert in medical coding (4 months)
Other courses available here
Medical billing, medical transcription, SAS, clinical research, UAE-coding billing and ICD-10
Other cities where MedPro offers medical coding courses
Bangalore, Hyderabad, Mumbai
5. Clairwell
Claiwell is known to be one of the most trusted brands to provide medical coding courses in Pune. It is a reliable source of training in the clinical research and IT sector. This institute offers an integrated clinical research program which includes various courses like medical coding, medical writing, trail management and pharmacovigilance. Correspondingly, it teaches various aspects for example technical and domain skills, communication skills, interview preparation and personal development. All things considered, the medical coding certification awarded by Clairwell is highly notable and recognized.
Advantages of medical coding courses in Pune by Clairwell
It provides advanced and customised training by industry experts favouring learners' comfort.

It ensures a real-time corporate experience in the form of 80% practical studies as a part of the program.

Clairwell delivers professional job assistance as well as career support and counselling.

The integrated clinical research program trains you in a variety of medical fields, hence opening new career opportunities like research associate, trial assistant, PV coordinator and regulatory affairs associate.

Claiwell awards certification of NIDA and ICH-GCP to the medical research trainees.

This company also provides services like business solutions, web development and digital marketing.

Clairwell has set up its branches in mostly all the metro cities in India.
6. Medesun Healthcare Solutions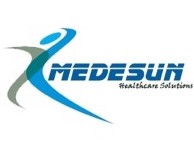 Medesun is a noteworthy company that offers medical coding courses in Pune. With its base set up in Hyderabad, Medesun also delivers online training in cities like Delhi, Mumbai, Kolkata, Bangalore, Noida, Jaipur etc. The medical coding and billing program here was designed by Dr Santosh Kumar Guptha, a world record trainer with 42 certificates. Medesun strongly believes in serving the most efficient and affordable training that prepares its trainees for the competitive job market. The training programs here are job and certification oriented, and not to mention the fees have flexible payment options.
Why a medical coding course by Medesun?
Medesun delivers a self-paced experience in learning. It lets you connect with the instructor and create a timetable suitable to you. Flexible days and timing are a huge benefit when learning Medesun's medical coding course in Pune.

Besides that, the personal attention and one on one approach of the instructor will help you grasp the knowledge more efficiently.

The medical coding course here simultaneously trains its students for the CPC/CCS examination and gives 2 attempts to clear the exam.

This institute offers industry-leading training along with techniques on time management and answering tricky questions during exams.

Complementary study material and numerous practice tests at every stage by Medesun will make learning easy and entertaining.
Duration- 2-3 months
Fees- Rs 25,000
7. Gratisol Labs
Gratisol Labs is one of the leading institutes with medical coding courses in Pune, Bangalore and Hyderabad. It is a successful company in the field of clinical research, IT and pharma education. Furthermore, Gratisol focuses on rendering supreme knowledge, ethical conduct and technical competency. It trains its students with the help of practical knowledge through numerous projects as a part of the medical coding course.
Benefits of this medical coding course in Pune
Gratisol believes in experiential learning and hence collaborates with huge industries and their live projects. This helps the trainees go beyond theoretical knowledge and cramming.

It also allows the students to participate in practice labs which can be accessed anytime and anywhere using your PC, browser and internet connection.

This medical coding course in Pune offers you an internship after the completion of the course for a smooth kickstart to your career in coding.

Other than internships, Gratisol also prepares you for your future by rendering job and interview assistance for free.

For an unhindered learning experience, this institute provides 24/7 support from a team of medical coders to clear all queries and problems.

Not only training but Gratisol also provides outsourcing services for medical coders, hence benefiting its alumni.
8. Fusion Technology Solutions
Fusion Technology offers one of the best medical coding courses in Pune. For a worthwhile learning experience, all the clinical research courses here are designed by experts focusing on quality and flexibility. 100% job assistance and placements allow the trainees to work with prestigious companies.
Fusion provides factual and lucrative study material for better understanding. Furthermore, they go on the extra mile by practising a realistic approach and rendering practical knowledge. This institute realises the reliability and professionality of the job of a medical coder, as a result, it teaches essential skills like outpatient coding, risk management, health coding, etc. The primary goal of Fusion is to prepare the trainees for every role that requires technical medical coding.
Other courses offered by Fusion Technology Solutions in Pune-
Digital marketing, cabin crew, software testing, PHP and market research course
9. Cigma Academy

Cigma Academy is a recognised company that provides academic training in various fields of coding. This is of the most efficient academies with online medical coding courses in Pune. The medical coding course at Cigma is a wholesome program rendering all the essential knowledge, skills and exam preparation required to become a certified medical coder.
Why choose the medical course by Cigma?
It is an AAPC-approved and licenced medical academy with highly professional and experienced trainers. These are expert AAPC-certified coaches who ensure personal attention and guidance.

Cigma is one of the very few institutes to provide coding subject speciality training. This will help you gain expertise in your particular field of interest.

This academy also offers employment-focused training to prepare trainees for the flourishing healthcare sector.

Cigma has a wide network with a view to helping its trainees attain valuable jobs and career opportunities.

The medical coding program at Cigma includes 8 modules covering all the essential knowledge like anatomy, CTP coding, ICD coding, etc. Moreover, for better understanding, the academy conducts mock tests and an extra module for AAPC exam preparation.

Cigma not only provides all the knowledge but also ensures special training with AAPC-approved resources and assistance to gain employment.
10. Learnwell Technograph
Learnwell is a leading ed-tech company rendering one of the finest medical coding courses in Pune. Along with another branch in Nagpur, this institute offers both online and offline training. The instructors at Learwell have experience in teaching 10,000+ students and believe in maintaining a good relationship with the students while helping them make a professional career.
Benefits of this medical coding course
Learnwell has a highly professional team of instructors who provide industry-oriented knowledge.

This institute offers assistance in learning new tools, finding better jobs and updating resumes.

The medical coding course includes 50 hours of extensive training together with video recordings of the sessions, question bank and study material.

Learnwell provides lifetime free software service, live industry-oriented scenarios, live projects and 100% job assistance.

They provide training in all modes- classroom, online and corporate.

For convenience, they offer 24/7 support via chat and email, along with a free demo class before registration.

Learnwell also has various offers like group offers, referral offers and sibling offers.

Above that, this academy ensures placement for 90% of its students at prestigious companies like Tata and Mahindra.
Other courses available at Learnwell-
Data modelling, digital marketing, java, mobile app development
11. Academy of Medical Coders India
This non-profit organisation is definitely one of the most reliable sources of medical coding training. This is a team of specialised medical coders in India with the sole purpose of rendering updated and factual knowledge on medical coding. This academy aims at providing an accessible and interactive global learning platform to all potential learners and hence helps in the effective growth of India's healthcare sector.
The training programs offered by AMCI are approved and certified by the Quality Council of India, Government of India. Furthermore, this industry is dedicated to delivering recent and updated knowledge about medical coding, keeping in mind the present and future scenarios of the health sector. Therefore, with the help of its global reach and exceptional teaching pattern, AMCI offers one of the most trusted medical coding courses in Pune.
Medical coding courses offered by AMCI and fee structure
Post-Graduate Course- Rs 40,000

Executive Diploma- Rs 30,000

Industry Certificate- Rs 25,000
Benefits of these medical coding courses in Pune
The program is designed thoroughly by technological experts and professional coders in the healthcare sector.

The duration of the course is 1 year, divided into 13 modules, making the learning process of technical knowledge easy and attainable.

This organisation weekly publishes newsletters which include all the ongoing changes in the healthcare industry.

The faculty members at AMCI ensure an easily understandable course curriculum. Regular assessments, feedback sessions, assignments for every module, case studies, interactive sessions and easily available study material makes the medical coding course here highly reliable.

Moreover, recognised certifications, placement assistance and corporate relations of the organisation benefit the future of trainees at AMCI.
12. Udemy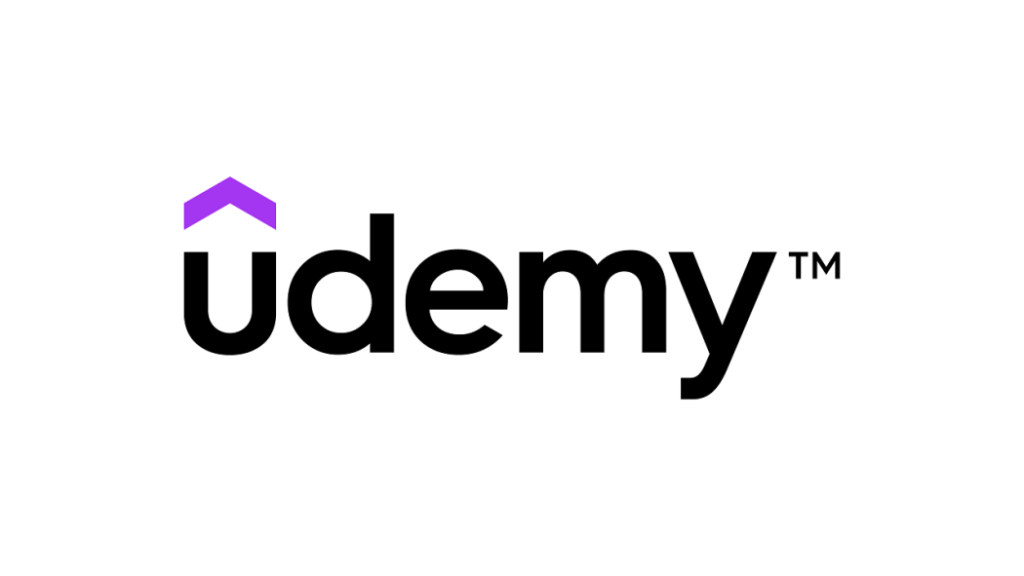 Udemy is a massive and global Ed-Tech company with 1 lakh+ courses and 68K+ professional teachers. Having a student base from all over the world, Udemy continues to be a sought-after online training provider and teaching app. It provides diverse courses in healthcare, marketing, photography, personal development, languages, etc. Hence, this is one of the best platforms to provide medical coding courses in Pune.
Perks of learning from Udemy
Learning programs- Udemy provides learning and development pieces of training each day to its students for overall growth.

Guest Speakers- This company regularly host speakers from diverse backgrounds to provide complementary knowledge.

Company events- Through extracurricular activities like cooking classes, karaoke, yoga, dance, etc, Udemy allows its students to enjoy themselves while studying.

Groups and clubs- At Udemy, there are numerous groups for people with the same interest to share ideas and help each other with personal growth.
Conclusion
Due to the expanding healthcare sector, medical coding is one of the best career options for a medical student. Certification may not be necessary to find a job, but it can be very helpful. It can make you a smooth-sailing career.
Medical coding is a career of huge responsibility and trust. Hence, you must find a course that suits you. Also, if you reside in Pune, you're at an advantage. My personal favourite of the mentioned courses is the medical coding course by Henry Harvin.
Reference reads
FAQs
What qualifications do I need to become a medical coder?
You need a bachelor's degree in the medical field. Along with that, you require detailed knowledge of medical coding and a recognised certificate.
What does a medical coder do?
A medical coder translates reports, medicines and diagnoses into codes. 
What are the career options after getting a medical coding degree?
Auditing, consulting, education, insurance, research, technology and legal are some common career options for a medical coder.
What are the two types of medical coding?
The International Classification of Diseases and Current Procedural Terminology are the two types of medical coding classification systems.