Why Medical Coding Courses are popular?
Medical Coding Courses are  exceedingly popular nowadays. The healthcare sector will generate three million jobs by 2025 more than any other industry plus you can complete this course within 3 or 4 months. But the question arises, what actually medical coding is? Medical Coding extracts accurate billable information from the clinical records and documentation in alphanumeric codes, which helps the medical service provider create insurance claims and bills efficiently for patients or insurance companies. A medical coder transmits data with accuracy and less effort which makes the process transparent.
Meanwhile, Medical coding is considered to be the backbone of the healthcare revenue cycle. It ensures patients reimburse the payment and helps the medical service provider to receive the charges for their services. Moreover, it helps the service providers to justify the reimbursement and prevent them from facing unwanted disputes, claim denial, allegations of healthcare fraud, liability investigation, and many more.
If you want to pursue your career in the medical field but don't want to spend years to become a Doctor, then a Medical Coding course is the best option. But before jumping blindly into this field, first, take a look at different institutes that provides medical coding courses in Chandigarh. Secondly compare their fee structure, syllabus, and other features. Then decide which one suits you.
In this article, you will find detailed information about the top 10 medical coding courses.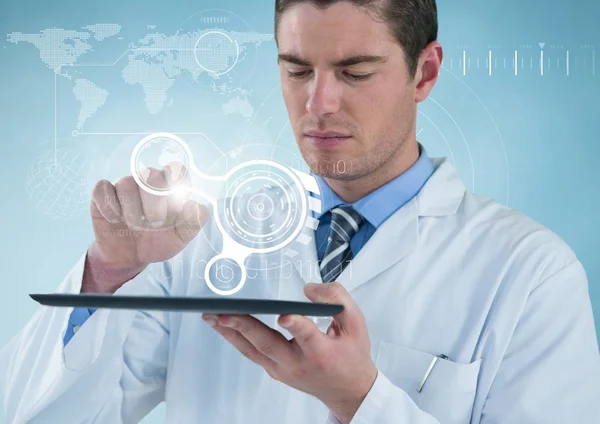 Medical Coding Courses in Chandigarh
1. Henry Harvin
Henry Harvin is one of the best institutes, that provide medical coding courses in Chandigarh. It is recognized for its world-class training facilities with highly qualified and experienced faculty. They teach us to break and join complex medical terms like eponyms, acronyms, homophones, and antonyms. Here is the detailed information about why you should opt for the Henry Harvin Medical Coding Course:
Curriculum
Henry Harvin offers different aspects of medical coding and difficult medical terminology which, includes Anatomy, diseases, procedures, diagnostics, tool tests, treatments, etc.
It covers master medical coding literature like HCPCS (Healthcare Common Procedural Coding System) ICD-10-CM (International Classification of Diseases 10th Revision Modification), CPT ( Current Procedural Terminology), and more.
Fee structure: The approximate fee is Rs 32,500/- for 90 hrs live sessions with a 100% money-back guarantee after 1 or 2 classes if you feel unsatisfied.
Apart from Medical Coding Course Henry Harvin provides other courses in your city Chandigarh such as Content writing Course, and many more.
Key features
Training – 90 hours of online and offline interactive sessions.
Practical projects in related topics like HCPCS, ICD-10-CM, CPT, etc.
Internship– Assisted internship to gain experience and confidence in Medical coding course.
Certification- Course completion certificate, recognized by the government of India.
Placements– 100% job placement assistance for 1 year after the Medical Coding Course completion.
E-learning- access is provided to different tools and methods including subject-related videos, assessments, etc.
Hackathon– Access to Henry Harvin Hackathons and competitions for free.
Master classes– 52+ Master class sessions for vital soft skill development.
Membership- Facility of 1 year of Gold Membership for a medical coding course.
Trainers– Henry Harvin hires highly qualified trainers with 15+ years of experience. They were chosen attentively by their training partners based on their work and recognition by several organizations.
Tips to clear an interview by an expert
2. Xpert Health Care Group
Expert Health Care Group is included in the finest institute in Chandigarh for Medical Coding Courses. This is the leading professional co-up medical service that is certified by the American Association of Professional Coders.
Additionally, they offer courses like Medical Coder, Medical Biller, or Medical transcription, related to the health sector. Moreover, the institute is famous for its effortless work in the Medical service industry.
#Curriculum
This institute gives training for 6 months to accomplish the course with expertise.
The course includes CPC, COC, CIC, ICD-10-CM, HCPCS, CPT codes, etc.
Certification is also provided to add to your resume.
Key Features
They split the medical coding course into knowledge-gaining modules and mock tests after completing every section of the course to reach expertise.
The Medical Coding Course of the institute provides rigorous lectures, determined logical activities, and other learning material.
This group of Medical Coding courses provides mock tests with the help of authorized mentors to make its candidate more efficient.
They also provide sample papers of previous exams for more practice.
Moreover, the institute of medical coding course in Chandigarh provides a self-meandered course that helps the students recognize their inner strength with the completion of every module at their speed.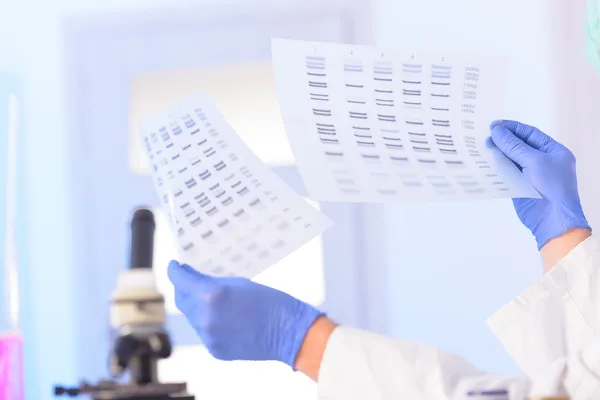 3. Odessey Informatics
Odessey Informarmatics is the invader in the field of Medical Coding course in Chandigarh. They were established as a Medical coding and transcription institute in 2000. They have experience of more than 20 years. The institute of medical coding course has come a long way to reach this position. They have centers in
New Delhi, Mumbai, Navi Mumbai, Pune, Chandigarh, Noida, California (United States), UAE, Dubai, etc. They have offline as well as online classes for their faraway students. They emphasize the core training of students.
Curriculum
Odessey Informatics provides CPC/CIC/COC certification training assessments program by AAPC (American Academy of Professional Coders)
This institute offers a CCS certification training program by AHIMA (American Health Information Management Association)
The Institute also includes Australian Medical Coding in its curriculum, which is equivalent to US Medical Coding.
They also provide teaching in ICD-10, CPT, and human anatomy.
Fee structure: For three months they charge 30,000 INR to 40,000 INR
Key features
During the learning sessions, sample papers, and practice question papers are provided by the instructor to enhance the practice level and self-confidence.
Odyssey Informatics also facilitate their trainees with sponsorship so that they can get books and learning material at very affordable prices.
They cover all their sessions for 9 to12 months so that the students get enough time to expertise in Medical Coding.
Doubt sessions are also organized to clear every single doubt to give 100% results.
They offer one-to-one online webinar sessions (no recorded sessions).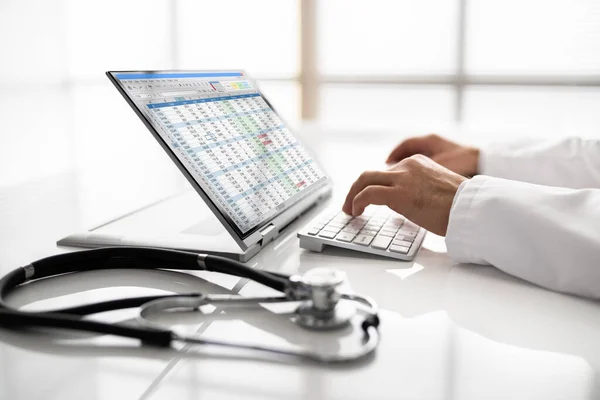 4. Resolve Medicode
Resolve Medicode is among the top 10 Medical Coding courses in Chandigarh.
Their centers are situated in various parts of India to train their students in job-oriented programs and placements in the Health care sectors. Their courses are based on skills and practical knowledge. Resolve Medcode Institute for a medical coding course, believes in continuous growth with improvement and quality. They offer a good Clinical Data Management Service at a pocket-friendly cost. This institute provides customized medical coding courses for trainees and professionals. They Facilitate their candidate with online and offline classes as per their requirements.
Curriculum
Introduction to difficult Medical Terminology, Anatomy structures, Health care ethics, ICD-9-CM coding manuals, CPT, etc.
They provide practical knowledge of CPT coding and ICD coding.
After completion of primary learnings, they provide professional credentials that can help to start their career.
Key Features
This institute has tie-ups with many leading industries for Medical coding courses.
Anyone with a bachelor's degree in science stream can join the program.
A certificate of completion is also provided after every course that can decorate your resume.
Study material regarding the course is also provided after every session.
Training is given by highly qualified and experienced professionals.
100% guaranteed job placement assistance is also provided.
5. Medsunglobal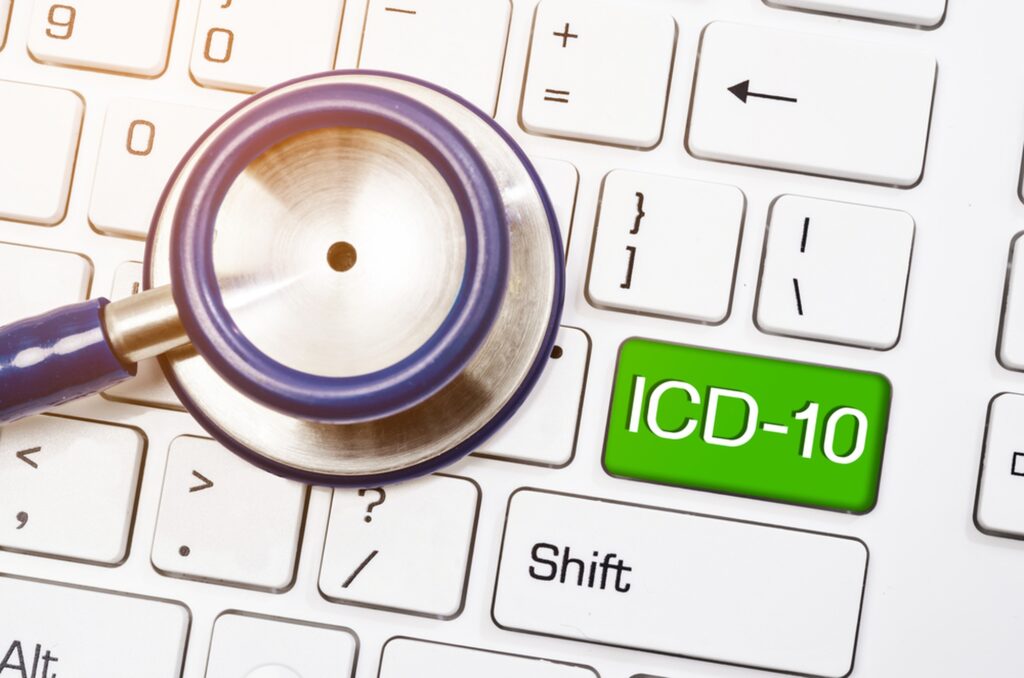 Medesunglobal can be the best option for various types of Medical Coding and Billing Courses. They provide FIMC and Digital Credentials in coalition with Credly, Australia. They offer pocket-friendly and quality education to produce efficient coders to face Healthcare Reform Act, HIPAA, HITECH Law, and RACs. Moreover, Medesunglobal facilitates their students with Advanced Medical Coding Classes which is a must to gain AAPC and CPC certification.
Curriculum
Comprehensive Medical Coding and Billing learnings.
AHIMA CCS/AAPC CPMA Training/ HL7.
Certified ICD-10 training
Certified HIMAA ICD-10-AM training
Fee structure: one-time payment is 28000 INR +GST but if you want to pay in installments then you can pay 15,500 INR at starting then 7500 INR x 2 months
Key features
At Medesunglobal you will get training in Medical Coding Plus Auditing services.
They teach their students End-to-End Revenue Cycle Management.
Conducting online as well as offline class sessions to ease their students.
Provides ICD-10 internship for practical knowledge.
Quality education with affordable prices is given to facilitate the students for their bright future.
They prepare their candidates for the practical challenges, that a healthcare professional faces.
Along with medical coding, they also educate their students in computer skills including basic biology and computer-billing software.
In addition, you will learn how to do Demographics Posting and EOB/Payment Posting, Charge Posting and create clean CMS 1500 forms.
Their centers are at Vijaywada, Guntur, Vizag, Mumbai, Jaipur, Delhi, Kolkata, Pune, etc.
They provide 2000 pages of study material, 800 practice questions plus 500 case study sheets.
Prepare their students for CPC/CCSP/CCS/CIC/CPMA/CMRS exams.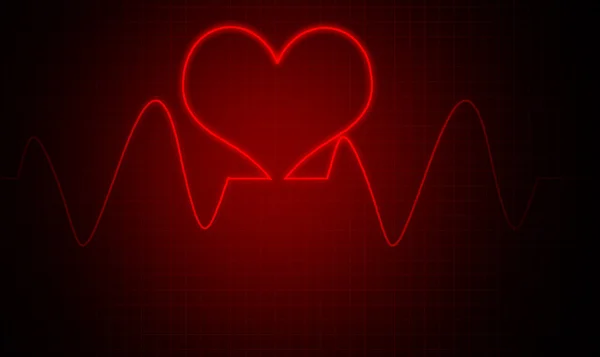 6. Genus Healthcare
Genus Healthcare is near to completing its 2 decades. It has secured its position in the top 10 Medical Coding Courses in Chandigarh. It has given hard competition to other Medical Coding Institutes. It has been a part of the US and Indian Healthcare sectors. It is working with some well-known and famous American healthcare industries like Pharmaceuticals, Biotech, and others. This institute focus on day-to-day experiences and challenges faced by different medical coders. They believe in knowledge and practice-based solutions.
Curriculum
Modules of the Medical Coding Course include CPT, HCPCS, and ICD-10-CM codes.
They offer Coding guidelines, CPC exam training, and syllabus Prerequisites.
You can gain learnings, regarding difficult Medical Terminologies and anatomy in the life science domain.
80 hours of training for experienced candidates and 120 hours of training for freshers. Study time can vary as per personal requirements.
The medical Coding Course can be completed in 2 months.
The trainer at Genus Healthcare Solution held classes from Monday to Friday for 2 hours each.
This institute is among the top 10 Medical Coding Courses that issue certificates after completion of the course
Key features
Among the top 10 Medical coding courses in Chandigarh, Genus Healthcare Solution provides three kinds of services as Training to the students to find better job opportunities; relevant Recruitment and Placements for the trained coders (currently in India only); and Outsourcing Medical Coding and Billing services to healthcare companies.
They facilitate tailored services and practical solutions to complete the required targets.
Sample papers and practice sheets are given from time to time for best practice and self-evaluation.
To maintain the high standard, They adopt the utmost suitable infrastructure, premium software and technologies, a customer-centric approach, Mock tests & question answers, and huge products.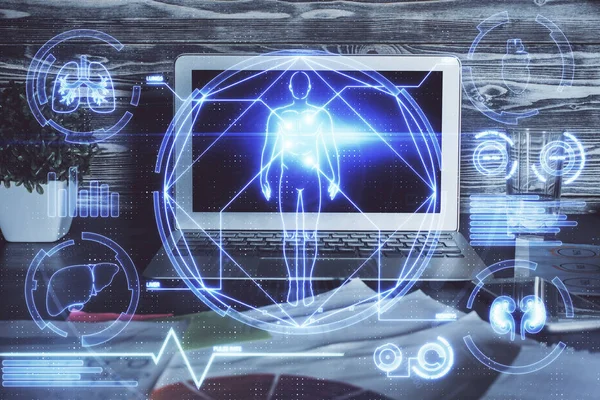 7. Udemy
Udemy has secured its position among the Top 10 Medical Coding Courses in Chandigarh. It teaches the preliminary parts of Medical Coding and Billing. Their Course of Medical Coding is split into 6 parts that are ICD-10-CM, HCPCS.I, case studies, Claim Processing, and Final Assessment. The benefits of opting for this institute of Medical Coding are that they provide on-demand video, lifetime access, access on mobile & TV, and a course completion certificate. They also help with secret tips and to start right. They are always ready to help their students regarding the course.
Curriculum
At this institute of Medical Coding Course in Chandigarh, a candidate can learn ICD-10-CM and effective coding principles in ICD-10.
In this academy, you will learn A Speciality Approach to Medical Coding and Billing. This course is appropriate for those who have basic knowledge in maths and wish to make a career in Medical Haematology coding.
Modules of Udemy have knowledge of specialty-related HCPCS and CPT.
You will also learn about EHR and how to process claims from insurance companies.
You will have knowledge of collections, AR, and patient statements.
Key Features
This Medical Coding Course trains their students everything about Medical Coding fast and with accuracy. This is the utmost comprehensive Medical Coding Course introduced by professional coders.
This course is suitable for those who are Freshers and want to pursue their careers as professional Medical coders.
This academy is rated 4.5/5 stars.
They blessed their students with 2 hours of on-demand video, 2 articles, 39 downloadable resources, and a certificate of completion.
This is a beginner-level course on how to code and assign Medical Coding.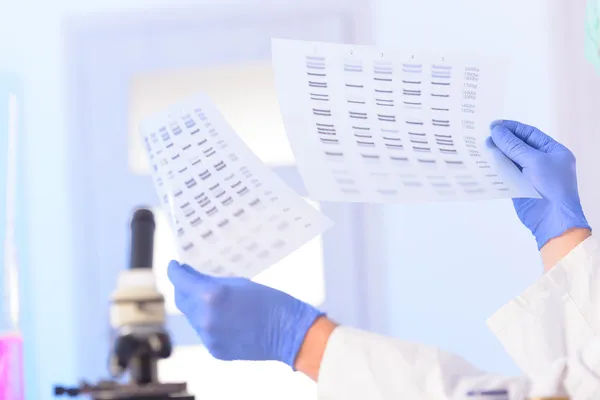 8. Nexax
Being one of the top 10 Medical Coding courses in Chandigarh, Nexax provides affordable and quality education. Their main focus is on providing high-quality coding and software services, and customer satisfaction. Here, Medical Coders are developed with exclusive training on the basis of accuracy in coding, payment, quality assurance, and relevant research. They provide detailed learning material and real-life practical training. Real-time practical projects make them different from other academies of Medical Coding courses. Unlike other medical coding courses in Chandigarh, they focus on quality education in spite of just business.
Curriculum
Nexax gives an introduction to US healthcare which includes the significance of coding these days.
They provide studies of Anatomy, Terminology, and Pathophysiology which covers various topics.
Their modules include ICD-9-CM which covers various diseases and Coding guidelines.
They also teach an introduction to Current Procedural Training(CPT), different categories, and sections.
You will learn here symbols and their significance plus alphanumeric codes of categories 2 and 3.
You will also learn HCPCS( Healthcare Common Procedure Coding System), its significance, usage, types, and modified levels.
This academy nurtures its candidates with case studies, Mock Tests, and Final Assessments.
Kea features
Nexax provides top-quality training with live projects and internships to their candidate that prepares them for real-life challenges.
They offer 100% placement assistance by leading you to a bright future.
They provide powerful knowledge so that their trainee can be prepared for job interviews for top companies in Chandigarh.
They also help their students to become Google Certified by giving the best tips and guidance to crack the Google Certification Exam.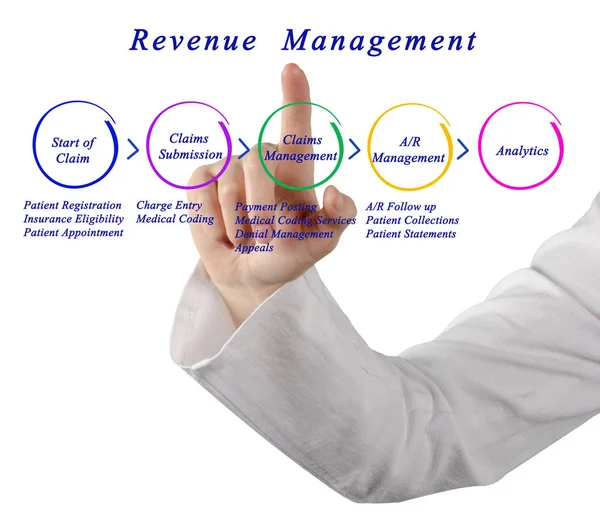 9. IGMPI
'Institute of Good Manufacturing Practice India' is registered as a non-profit society. It is recognized by the Government of India. They inspire their students to give feedback to avoid any drawbacks. All their programs and case studies shall be conducted in English. Well-structured and easy-to-understand program by the experts of the industry. Well-qualified and experienced staff give quality education which put this government-certified institute among the top 10 medical coding courses in Chandigarh.
Curriculum
IGMPI provides a basic introduction to Medical Coding in their Program structure.
In their modules, they include preliminary knowledge of Anatomy and Physiology.
They teach complex clinical terms related to the particular disease.
They added to their syllabus the study of the International Classification of Diseases(ISD).
HCPCS, CPT, HIPAA, and Modifiers are also included in their curriculum.
Moreover, Evaluation and Management Guidelines are also taught in their Medical Coding Classrooms.
They provide Case studies for practical learning.
Key features
IGMPI offers Post Graduate Diploma Program in Medical coding.
The whole Program of IGMPI is designed by qualified Experts to provide the best to their students.
Their program is full of actual life examples to give real challenges and practice.
This institute is certified by the Government of India.
They nurtured their students with online and offline direct interaction to make the topics crystal clear.
Their out-and-out information is completely stuck to the point, neither less nor more.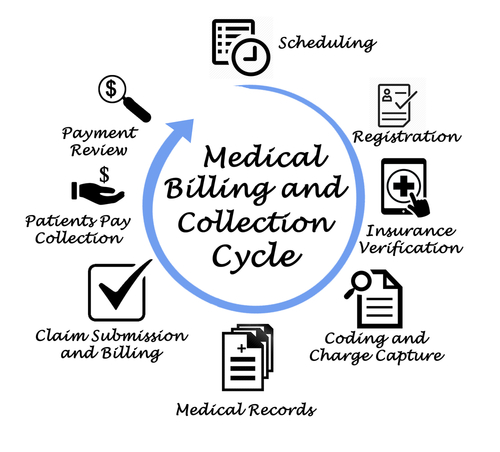 10. Elate Academy
Last but not least, this institute is also on the list of the top 10 medical coding courses in Chandigarh. They provide online and offline interactive sessions, mock tests, certificates of completion plus internship. They also provide sample papers, practice sheets, and learning material to prepare their students for future competitions and challenges.
Curriculum
At Elate Academy you will get comprehensive guidance to earn globally certified courses like CPC, CIC, COC, CRC, and CPC-P.
They issue AAPC certification to get a job as a clinical coder in India and worldwide.
They bless with on-the-job training for each and every student.
The externship program makes them unique in the field of medical coding.
Key features
A well-organized and well-structured program makes you ready for the healthcare sector.
Basic information on Medical Coding by experts in the same field.
They have their classes in Chandigarh, Pune, Noida, Hyderabad, Gurugram, Chennai, and Banglore.
They help students to get a job in a well-known organization.
Conclusion
These are the top 10 medical coding courses in Chandigarh with detailed information. This article will help you choose the best institution for your Medical Coding Course. Healthcare Industry is the fastest-growing sector after the pandemic attack. Meanwhile, jobs related to healthcare are also increasing. It is time to grab the opportunity. These Medical Coding Courses will help you make your career in Medical Industry. Then what are you waiting for? Compare fee structures, curriculum, and other vital features, then decide which medical coding course is best for you.
FAQs
Q1. What is the scope of the Medical Coding Course?
Ans. As we discussed above, the Healthcare sector is growing rapidly, not only in India but in other countries also. In this internet era, everyone wants things to be done fast and accurately so as in the healthcare industry. This enhances the demand for Medical Coding Courses.
Q2 How much money can I make as a Medical Coder?
Ans. The average annual salary of a coder is 2.6 lakhs depending on organization to organization. The starting salary is 1.5 lakhs per annum but it depends more on your experience and skills
Q3. What is remote medical coding?
Ans. The average annual salary of a coder is 2.6 lakhs depending on organization to organization. The starting salary is 1.5 lakhs per annum but it depends more on your experience and skills
Q4. Which coding certificate is best?
Ans. The CPC certificate by AAPC is the most famous in this field. It covers various attributes of medical coding occupation.
Add question