Introduction
Globalization, technological advances, and the rapidly changing nature of work today are making work more and more project-centric. It also means having teams where team members have desired skills. Here, Project Management certification i.e. PMP certification training courses online comes into play.
A project expert is a person who is called upon, by choice or arrangement, to ensure that the team meets its requirements. With the demand for highly skilled project professionals on the rise, this blog introduces 12 of the best project management professionals i.e. PMP certification courses online.
What is Project Management Professional certification?
The Project Management Professional (PMP) certification is the highest project management certification. PMP certification confirms your excellence in dealing with people, business environments, and processes. With a PMP certification next to your name, you can accelerate your career prospects and improve your rewards.
PMP certification, a designation awarded by the Project Management Institute (PMI), is for professionals who meet specific educational and experience standards.
In addition to 35 hours of relevant education, applicants must also have at least 7,500 hours of project management experience. Or must have 4,500 hours of project management experience and 35 hours of project management training in addition to a relevant four-year degree.
If you meet these criteria, take your career to the next level by knowing about the top 12 PMP certification courses online.
Top 12 PMP Certification Courses Online
1. Henry Harvin – Best PMP Certification Training Course
Henry Harvin Contact No: +91 9891953953 | Chat on WhatsApp with Henry Harvin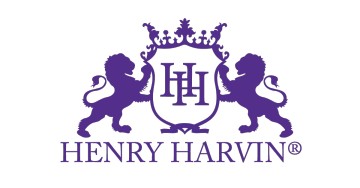 Ranked Henry Harvin is a leading ed-tech company dedicated to the education and training of students and professionals. With qualifications and degrees accredited by leading universities and institutions, they prepare applicants for jobs.
PMP certification is a highly regarded credential for project managers, which is why Henry Harvin Management Academy offers its PMP certification training course. This course helps project managers demonstrate the comprehensive knowledge and skills required in the industry.
This course will not only help you develop the skills you need to lead and manage large and complex projects with ease but will also communicate the global needs of project management. Connect to a wide network of professionals and organizations. Henry Harvin's PMP certification course online will help you gain a strong position in a variety of fields including manufacturing, IT, finance, and healthcare.
Henry Harvin PMP Certification Course Key Features
Gain advanced and comprehensive knowledge of project management. Also, improve your business and project management skills.
Henry Harvin's PMP certification course is considered the gold standard in project management in a variety of industries.
The course structure not only expands your ability to identify, analyze, and solve project management problems, but it also develops project management, leadership, team management, sharp thinking, and customer-focused management skills.
Become eligible for over 3,000 job listings across the globe.
Lifetime Membership of Henry Harvin Management Academy with access to LMS and recorded videos of the sessions.
In addition to receiving updated study material, learn about the latest practices highlighted in the PMBOK Guide – 7th Edition and aligned with the latest 2021 PMP exam content outline.
100% placement support, internships, and project support specifically for PMP-certified training course participants.
Course Duration and Fees
The 36-hour Instructor-led Training on project management strategies, principles, and implications is priced at INR 14,900/-. Or you may consider the EMI option starting at INR 1656/month.
Contact Information
To request batch details, curriculum, and other information on the PMP certification courses online, please visit henryharvin.com or email [email protected]. Or call +91-9891953953
2. Udemy – Project Management Professional Certification Program (PMP)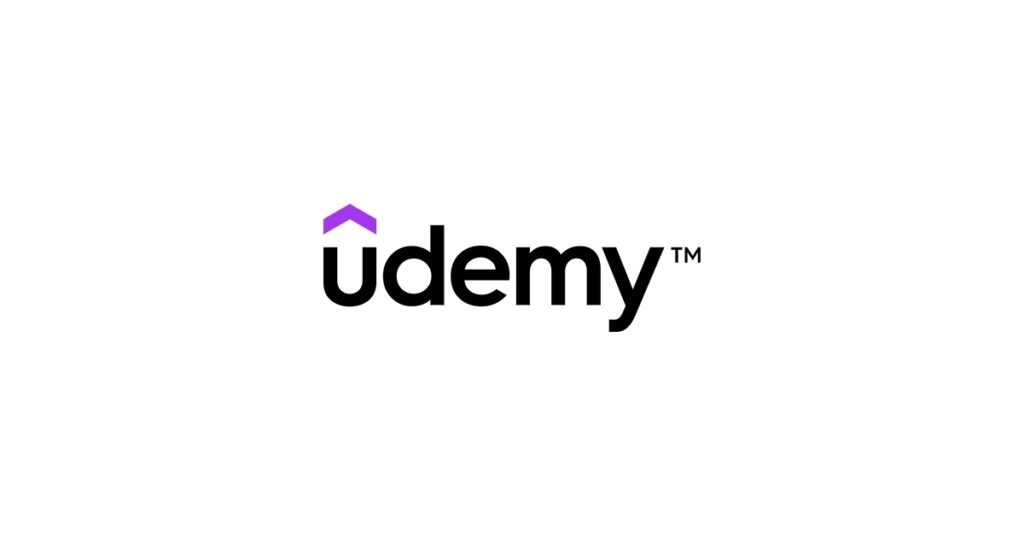 Udemy is a global online education platform known for providing learning and education services. Since its launch in 2010, the platform has coordinated many courses that benefit many learners around the world.
Udemy offers nearly 10,000 project management courses, but the Project Management Professional Certificate Program (PMP) deserves a mention in our list of top 12 PMP Certification Courses Online. From project initiation to stakeholder planning, this course covers all aspects of his PMP certification.
Key Features of Udemy's Project Management Professional (PMP) Certification Program
On-demand videos of 43-hour sessions.
You can also access 162 related articles and 840 downloadable resources.
Plus lifetime access to Learning Materials.
Learning materials can be accessed not only from laptops but also from mobile phones and TVs.
After completing the course, you will receive a certificate of completion.
Course Duration and Fees
The PMP certification course lasts 43 hours. This is probably the most affordable of all PMP certification courses priced at just INR 649/-.
Contact Information
For more information, visit: udemy.com
3. Coursera

Like Udemy, Coursera is an edtech platform that offers online training and certification. Founded in 2012, Coursera partners with leading universities and organizations around the world to offer specializations and certification courses.
However, unlike Udemy, Coursera has excellent but few PMP certification courses online. Among these is the Project Management Principles and Practices Specialization. This specialization is offered by the University of California, Irvine, and consists of four courses. You can enroll in one or all courses.
Key Features of the Coursera Project Management Principles Course
4 courses in 1 specialization. Also, when you subscribe to a course, you automatically subscribe to the entire specialization. You can choose to attend one or all courses, depending on your needs.
Surprisingly, sign up for this specialization for free.
Hands-on practical projects for each course. Completing the project is important for obtaining a certificate.
Plus, this is a beginner-level course, so no previous experience is required.
Gain expertise in all aspects of project management, from project scoping to project planning, from budget estimating to risk management.
Finally, earn a shareable certificate that lets you showcase your expertise on social networking sites.
Course Duration
The course lasts for 5 months with 1-hour sessions per week.
Contact Information
For more information about the specialization visit: coursera.com
4. Edureka
Contact no: +91 89517 55400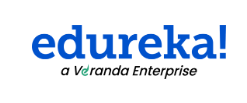 Edureka is another online education platform that offers live, teacher-led courses specifically for working adults. That being said, some courses are also aimed at freshers.
The PMP Certification Training Course offered by Edureka is a live, instructor-led course that prepares you for the PMP Certification Exam. As an Authorized Training Partner of PMI, Edureka provides in-depth knowledge of the project management concepts highlighted in the PMBOK guide, along with his latest PMP exam content outline.
Key Features of the Edureka PMP Certification Training Course
Understand the global language of project management and connect with project management professionals.
Batches are conducted on weekdays as well as weekends. Choose a batch that fits your schedule.
Live interactive sessions plus experienced mentors to clear your doubts instantly.
You also get lifetime, unlimited, free access to course content.
Plus, hands-on industry-related projects, quizzes, and assignments keep you immersed and connected with the concepts you've learned.
Finally, you will receive a certificate from Edureka upon course completion as well as a graded performance certificate.
Course Duration
The course lasts 4 weeks for the weekend batch. On the other hand, the weekday batch system is 18 days. Edureka's PMP certification course costs INR 13,999/-. EMI option is available at INR 4,667/-.
Contact Information
Visit edureka.co to know more about the PMP certification course or email [email protected].
Phone (US & ROW): +1 877 959 4010 (Toll-Free)
5. Staragile
Contact no: +1 929 356 2010

Next on our list of PMP certification courses online is Staragile's PMP certification training. Founded in 2016, Staragile is a leader in the classroom and online training. Staragile has a global presence in over 25 countries and across a wide range of fields and has successfully trained over 300,000 students and professionals.
Speaking of its PMP Certification Training, this course will not only prepare an applicant for the PMP exam but also train him/her to pass the exam the first time.
Key Features of Staragile's PMP Certification Training
35 hours of live virtual sessions.
Staragile is also a PMI Authorized Training Partner. Not only is
the institute an Authorized Training Partner, but the trainer is also a PMI Certified Trainer.
100% Money Back Guarantee.
Post-course certification too.
Course Duration and Fees
Staragile's PMP certification training for him is a 35-hour session training currently priced at INR 11,499/-. A no-cost EMI option is also available for payment.
Contact Information
For more information on batch times, course content, etc., please visit staragile.com or email [email protected].
Phone (India): +91 95133 93880
(USA): +1 929 356 2010
(UK): +44 2039 666118
6. ExcelR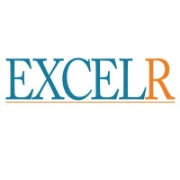 ExcelR offers one of the top PMP certification courses online. Like the other platforms mentioned above, ExcelR is also an online education and training provider. ExeclR is headquartered in the United States and has trained over 140,000 people since its inception in 2014.
ExcelR's PMP Certification Training is available in live classroom training or through self-paced learning.
ExcelR's PMP Certification Training Features
With over 20 years of experience, certified trainers share tips and tricks to pass your PMP exam.
Additionally, 3000 practice questions ensure a basic knowledge of PMP concepts. A key requirement for passing the PMP exam.
Regular lessons and homework also ensure consistent knowledge acquisition.
Plus, you'll not only be part of their WhatsApp group, but you'll also get post-course support leading up to your certification exam.
Also, receive a certificate of 35 contact hours (Professional Development Unit).
Course Duration and Fees
ExcelR's PMP certification training is 35 hours. Live virtual classroom courses are priced at INR 12,999 and self-paced courses are INR 8,999.
Contact Information
For more information on course content, batch dates, and times, please visit excelr.com.
7. Techcanvass

Techcanvass is a software training and consulting company that also offers training for professionals. It is especially aimed at mid-career professionals and it helps them to change career paths or grow in their current position.
The PMP certification course from Techcanvass covers all aspects of project management. From project initiation to project delivery and everything in between.
Key Features of the Techcanvass PMP Certification Training Course
Sessions are delivered by PMI-certified instructors with extensive project management experience. You can also communicate not only during online classes but also in offline modes such as email and WhatsApp.
You can also earn 35 PDUs after completing the course.
It's not just half of it, it's a full-length mock exam. Plus a special session to clear your doubts.
If you are not able to clear the PMP exam, attend the next batch for free.
In addition to in-course assistance, receive post-course PMP exam registration assistance.
Practice and test your knowledge with over 2000 PMP exam questions.
Course Duration and Fees
PMP Certification Training (Professional) is priced at INR 12,500/- and PMP Certification Training (Ultimate) is priced at INR 16,500/-. Because the costs are different, the benefits are also, of course, different.
Contact Information
For more information on what both variants have to offer, visit techcanvass.com.
8. KnowledgeHut upgrade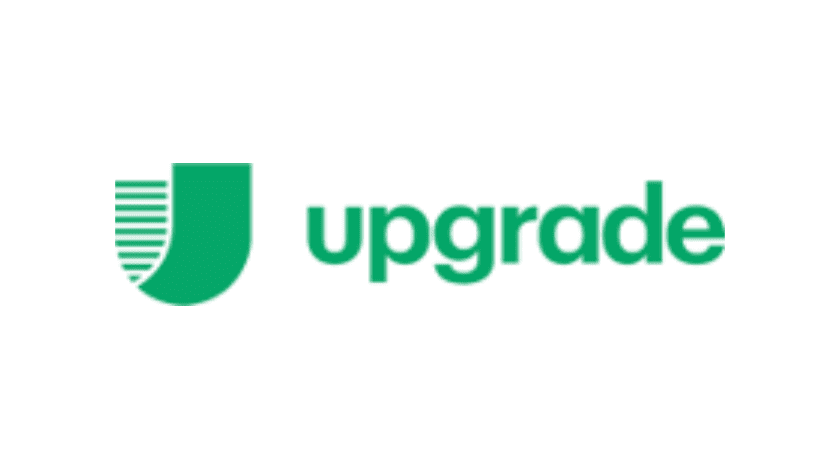 Next in this list of PMP certification courses online is the one offered by KnowledgeHut upGrad. There is a large knowledge and skills gap in the IT industry. With this in mind, KnowledgeHut is a training, development, and learning center to fill gaps and bring resourceful minds and expertise to the industry.
KnowledgeHut's PMP Certification course is not only among the best of live PMP training by industry experts with over a decade's project management experience globally, but you also get a free Self-Paced PMP Certification Course by PMP Expert, Steven Beslac who has led Project Management in some of the largest global enterprises such as Oracle and SAP.
Key Features of the UPGrade PMP Certification Course
PMP certification course is delivered by Kevin Davis, Program Director, who has over 20 years of extensive project management experience in multiple industries. In addition to his world-class training experience, he has trained thousands of students in a variety of disciplines, including U.S. military professionals.
You can also access a comprehensive, personalized, instructor-led curriculum, put together by Kevin himself.
Ensure your PMP application runs smoothly with full expert support as well as regular sessions to clarify questions during preparation.
Also, rejoin the live workshop with a 180-day exclusive Grand Pass. This means you can continue to attend live PMP training sessions as often as you like.
Also, you will get to revise the PMBOK, get hands-on practice with a robust question bank of over 2800 questions, and self-assessment with 8 full-length simulation exams and 8 mock tests. Access valuable mentoring at every step.
KnowledgeHut's PMP course is fully compliant with the latest version of the PMP Exam Objectives and PMBOK Guide, 7th edition.
Course Duration and Fees
At KnowledgeHut, on weekdays and weekends, they offer 2-4 hour courses per day at INR 11,849/- depending on the applicant's choice. EMI option is available.
Contact Information
For more information on the course and its duration, please visit knowledgehut.com.
9. Invensis

Invensis Technologies is a leading IT BPO service provider that has been helping clients improve their processes and operational efficiency since 2000. With over 20 years of experience, Invensis provides services such as IT Services, Finance & Accounting BPO, Back Office BPO, Digital Marketing, and Corporate Training.
As part of corporate training, Invensis Technologies offers the best PMP certification courses online. Specifically aimed at professionals, Invensis has been vetted and approved by the PMI Authorized Training Partner Program to offer an instructor-led 4-day PMP Certified training course and to ensure the required 35 PDUs at the end of the course. PMP certification provides a rich learning experience with practice tests and lifetime access to LMS.
Key Features of the Invensis PMP Certification Training
Interactive, instructor-led online PMP certification training course.
Trainers have experience and expertise in the domain, as well as international training and consulting experience.
Additionally, PMP certification training is reviewed and approved by the PMI ATP program.
To be PMP certified, training meets PMI-approved 35 contact hour eligibility requirements.
Also, regular mock tests ensure confidence while appearing for the PMP certification exam.
Get lifetime access to personalized LMS course resources plus access to practice tests curated by industry experts.
Enrollment in Invensis Learning automatically qualifies an applicant to repeat the training course within the next two months at no additional charge thereby reinforcing concepts.
Course Duration and Fees
This PMP certification course is the most comprehensive training in a very short four-day period. The course costs between 1105 and 1125 USD depending on the batch selected.
Contact Information
For dates, schedules, and curriculum details, please visit invensislearning.com or email [email protected].
10. Skillogic

Another institution offering PMP certification courses online is Skillogic. Founded in 2007, Skillogic is an IT consulting and professional certification training provider. It is one of the world's leading providers of professional training. With over 200 consultants and trainers, it is one of the largest pools of industry experts in-house.
Skillogic has over 10 years of experience teaching PMP certification courses. With such a large pool of trainers, this certainly ranks it among the best PMP certification courses.
Skillogic's PMP Certification Course Key Features
Uniquely, a case-study-based training.
They offer a hands-on learning approach as well as the best-certified instructors in the industry.
Also, unlimited revision during classroom sessions.
In addition to the revision, you will receive 5 complete PMP online simulation test tests to check your exam readiness.
Plus gets the mandatory 35-hour contact time (PDU) certification.
Get end-to-end support for the PMP certification application process.
Course Duration and Fees
This PMP certification course is a ten-day, two-hour-per-day online training program or four days of full-time classroom training. Applicants can choose the one that best suits their needs. Take advantage of this course for INR 14,900/-.
Contact Information
For more information on syllabuses, upcoming batches, and their schedules, please visit skilllogic.com
11. ProThoughts

Next on our list of online PMP certification courses is ProThoughts. A digital edtech company supporting business professionals across industries. It is recognized by PMI as one of its PMP Certified Premier Authorized Training Partners.
ProThoughts PMP Certification training course is designed to facilitate the complete and comprehensive learning required to take and pass the PMP certification exam. This course is designed to help you understand the concepts and apply them to real-world projects, not just pass the exam.
ProThoughts PMP Certification Course Key Features
Flexi-Blend approach with both classroom and virtual training.
Coaching on Rita Mulcahy 10th edition, highly acclaimed book for PMP exam preparation.
Also, mock tests in a pro-metric simulated environment.
Plus, book a free 1:1 consultation with Project Instructor.
Uniquely, a game-based interactive classroom environment.
Get over 150 ready-to-memorize flashcards, as well as rapid-fire rounds and crossword quizzes make learning fun and interesting.
Assured money back if you do not pass the exam within 45 days.
Moreover, get the 35 Contact Hours (PDU) by PMI- ATP.
Also, secure your exclusive Mega Pass for refresher courses for the next 6 months.
Course Duration and Fees
The ProThoughts PMP Certification Training online course runs over four weekends.
Contact Information
For further details such as the timings, weekday batches, curriculum, etc. visit prothoughts.co.in or email [email protected]
12. Global Skill up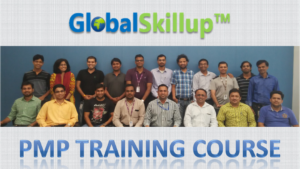 GlobalSkillup (since 2013) is a thought leader and pioneer in project management. It is one of the most popular destinations for project and quality control training (classroom, virtual and self-paced learning). Founded by IIM-B alumni, it contains highly efficient and effective trainers in the industry as well as being trusted by top companies and industries worldwide for further training of their employees.
GlobalSkillup online PMP training will help you prepare for the exam and clear the examination on the first try. This institution specifically aims to assist the project manager with PMP training focused on excellence in project management.
GlobalSkillup PMP Certification Key Features
Learn from the best PMP Certified Trainers in addition to live-streaming online courses.
Additionally, you'll also gain knowledge on over 15 chapters and over 200 tools, and over 60 project templates.
The course training not only features a case-study-based learning approach but also provides high-quality mock exams to help you pass the exam on your first attempt.
You will also receive a Digital Certificate (PDU) for 35 contact hours. Live recordings of all sessions are available even if you miss a lecture.
In addition, we will help you complete the application form and provide unlimited support for the PMP exam.
Course Fees
Online PMP certification training costs INR 14500 + tax.
Contact
Please visit globalskillup.com or email [email protected] for more information on course offerings, batch times, duration, and schedule.
Conclusion
Overall, we've seen 12 of the best PMP certification courses online. PMP certification makes you stand out from the crowd. A PMP certification opens up great career opportunities for professionals. Additionally, you will enrich your project management skills and demonstrate your ability to manage challenging projects. Speaking of its benefits, there are many. Among other things, there are better salaries compared to others, global acceptance, better project management, and a stronger professional network.
What is best about PMP certification is that it clearly showcases your work experience and time spent managing real-time projects. This will certainly act as a catalyst for your application to any organization and give you an edge over other applicants. So, if you are an eligible candidate for the PMP certification training course, look no further and enroll in a course at one of the top 12 institutions above!
Recommended Reads
FAQs
Q.1. PMP Certification or Master in Project Management. Which is preferable?
A PMP credential is better than a Master's degree in Project Management. The PMP represents at least 7,500 hours of practical experience managing and directing a project and an objectively assessed level of theoretical knowledge. In contrast, a Master's degree in Project Management is almost purely theoretical knowledge.
Q.2.  Which is better, CAPM or PMP?
Given that the CAPM certification is more accessible, affordable, and requires less time and experience than the PMP certification, many project managers ask, 'Why PMP?". The answer is simple. The PMP certification demonstrates real-world, hands-on expertise in the project management process.
Q.3. Can I earn a PMP credential without experience?
No. To enroll for a PMP certification course, you must have designated educational qualifications and/or actual project management experience. The PMP certification is one of the most prestigious and globally recognized certifications offered by PMI, and as such is subject to minimum selection criteria.