When we talk about SAP training, the first thing that comes to mind is which is the best sap training institute.

SAP is a short form for systems, applications, and products in the data processing. It is a software company where the software is made for us to use to save our database and files. It combines data management and human resource management with training of business for employees to help the companies to achieve their targets and goals with training for this software.
Many SAP courses are offered by the institutions. Some of the highest-paid courses are SAP S/4 HANA (high-performance analytic appliance ), SAP ECC FI ( financial accounting), SAP SCM (supply chain management), SAP HCM (human capital management), and SAP BI (Business Intelligence).
This is where ERP comes into the picture. They are software solutions that are presented to organizations and help organizations to manage their business processes. SAP is a software company that sells ERP software solutions to businesses in an application format.

By reading the previous information, know you know why it is so important to have SAP training and which training will be more beneficial and why. All these questions must be coming to your mind, However, I am here to help you with all the information right away in this blog itself. Keep reading for all the information.

I am going to list the top institutes that are providing SAP training and the benefits you will get if you choose that particular institute. The list will be like ranking from 1-10. Now let's get started.
1. Kodak Consulting

Kodak Consulting is a Certified Technology Consulting Company with expertise in SAP software solutions & enterprise application services. It operates across geographies, industry verticals, functional domains, and technical landscapes.

Kodak Consulting has corporate offices in Hyderabad and San Francisco. It specializes in providing enterprise application services focused on-

– SAP Business Suite S/4HANA
– SAP Cloud Platform
– Successfactors
– C/4HANA with Hybris C4C
– BW/4HANA Cloud Analytics
– SAP Multi-Channel Foundation etc

Kodak Consulting has its presence in SAP S/4HANA Implementations, Support, Conversion & Cloud Based Services.
With "Customer-first approach" Kodak consulting team helps companies buy, build, implement, service, support, and run SAP solutions to fit their unique needs.

The key area of expertise-

Automotive and Auto Components Manufacturing
– Industrial Machinery and Equipment Manufacturing
– Pharma and Chemical Industries
– Agro Food Products Processing Industries
– Utilities Industry
– Infrastructure and Project-based industries
Also Check this Video:-
2. Henry Harvin ERP Academy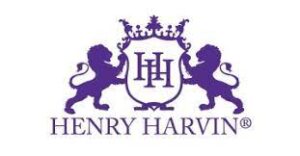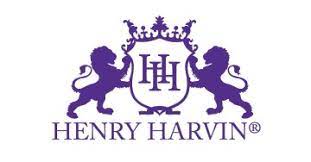 Henry Harvin's SAP training courses are ranked amongst the top 3 courses in the industry. Henry Harvin provides certified courses in SAP.
They provide 9 facilities in just one course which is the reason it is ranked at number one in my list too.
You can attend unlimited sessions with multiple trainers to get your base strong at this course. Also, they provide 24/7 lifetime support and access to their study material, video recordings, and everything. The best thing is that they are offering the latest version of all the SAP courses at Henry Harvin.


Henry Harvin is providing many SAP training in India such as SAP HR course, SAP HANA course, SAP MM s/4 HANA course, SAP FICO ECC course, etc. I am going to add these 4 courses information which will include everything you should know about these courses and training.
Some of the SAP courses and their importance is mentioned below :
SAP FICO S/4 HANA course
Under this training, you will be mastered using the SAP FISCO software on the S/4 HANA server. With the help of the SAP FI (Financial Accounting) and SAP CO (controlling) course learning, you will have specific information about financial accounting and controlling.

2. SAP HR training
SAP HR training is the most important training in the SAP course. It allows you to keep data on an employee in an organization from the date of joining till the date of leaving. It keeps all the information of the employee such as designation, salary details, role, address, etc. it is also known as Human capital management (HCM).

3. SAP MM Training course
This SAP material management tool is used globally and is very important in keeping track of manufacturing components. This ERP is the most widely utilized solution. It allows the management of the company or organization to perform procurement activities.

4. SAP HANA
SAP HANA is a business software developed and marketed by SAP SE. it is a new addition in-memory database, column-oriented, relational database management system. It allows faster loading and eliminated the duplicate database. It is used to get analytics on data to get the insights, and used in cloud computing solutions.
Course Curriculum

There will be 10-13 modules in each course. The course will have detailed information about each topic and the course. you'll learn introduction to ERP, financial accounting basic setting, introduction to SAP, SAP FI general ledger accounting, SAP-FI reports, the basic setting for controlling, cost center accounting, internal order, profit center accounting, Copa reporting, integration, etc.

Anyone who is in the financial field, seeking a job in the SAP field, graduates, etc can join this course. Also, professionals who want to add skills to their resume, or candidate who have degrees can apply for the same.
Benefits

Henry Harvin's training methodology includes live projects, unique pedagogy, and end-to-end engagement. Signing for this course will help you and the company. It will boost your career as you will have excellent job opportunities and great salary packages. You will be able to make better relationships with clients for business and you will be able to get more acknowledgment in your professional life.
The takeaway of the course
Henry Harvin is giving you the best takeaways in each course you sign with them. I will mention them to you below.
You will get 44 hours of intensive training, free 1-year subscription to henry Harvin LMS which is their study material. You'll be notified for monthly Bootcamp sessions. The study material is updated industry-oriented material.
This is a certified course, you will be getting industry-acclaimed SAP FICO training certification plus 100% placement assistance, internship opportunity, and project support.
Additional supplements will be provided such as logo software, E-books, question-making software, etc.

Trainers at Henry Harvin have 10+ years of working experience. They are carefully selected by recognized by numerous organizations. They have also been invited for 100+ keynotes classes for SAP training courses and have delivered 500+ lectures in the same field. This is what shows that you will be getting the knowledge and the training from the best.
Fees and duration
There are two types of ways you can sign this course from henry Harvin.

1) Self-Paced: you will get lifetimes support & access and a 24/7 lifetime free upgrade.
Fees : Rs 26,550
2) Live online classroom: mentoring by award-winning trainers, 1-year gold membership, flexible schedule, weekly Bootcamp sessions, unlimited live sessions in membership, and get recordings of all batches plus the self-paced advantages.
Fees : Rs 29,500
You can check out all the other information regarding the same here On Henry Harvin Website
Explore More Courses
There are many more courses offered by Henry Harvin in other fields such as creative writing, low, financial, etc, which you can check out here on Henry Harvin.
3. SAP All Courses
This institution is known for its best training in Noida, Delhi NCR for SAP courses in India. Their training is developed by industry experts keeping current scenarios in mind. They believe that you should have the practical knowledge to work in a leading business organization. They provide training online and hands-on learning curricula created by industry leaders.

Some of the SAP training they provide are SAP PP training, MM training, SD training, Ariba training, HANA training, Fico training, Hcm, SCM, etc. all these courses are taught by global experts. These are certification training, which will be given by certified corporate training bodies.

The training will be provided by skilled faculty. They also gave training online if anyone of unable to do classroom training. All the training will be instructor-led training. The training will be corporate training. The best benefits are given by SAP all courses that they online provide SAP training so the environment will also be the same. We all know how much the environment matters when it comes to learning something.

They also provide placement facilities for the during SAP classes. They have the best placement faculty working round the clock to make sure that their trainees get placed at top companies while having training programs. I guess this is a great point to make up your mind to choose this institution for the SAP training.

Their SAP certification is one of the most credible training programs and reasonable. And, as they are providing online training too you can learn from this institution from anywhere.

To enroll or know more about these courses from SAP all course institute, you can visit this link: http://sapallcourses.com/course/sap-training-in-noida
You would need to add your details and log in for more details for the course.
4. Digication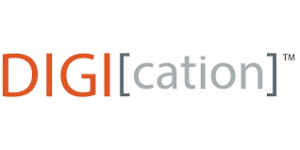 Digication provides enterprise resource planning and management training in Delhi with integrated modules. The course and training will be handled and taught by trained professionals. The benefits of choosing Digication are they have certifications for the course and training, they provide placement assistance, and have workshop sessions.
Let's see which SAP courses are they providing.
Courses offered by Digication are ERP, Data science, advanced excel, accounting, BAT, HR practical, etc. we will see which ERP courses are provided here.
6 top courses provided by Digication are ERP Hr SCM, ERP-SD, ERP-MM, ERP-PP, SCM, ERP-FICO.

FICO stands for "framework applications and products" this software is being utilized by driving organizations like Microsoft and IBM. the contents which Digication are providing under the ERP FICO course are: BASIS, FICO, ABAP, CRM, HR, HANA, and SUCCESS FACTOR.

Under all the ERP courses, the takeaways are design POC (proof of concept): this process is used to make sure the feasibility of the client application, video recordings, live project-based training, job oriented course curriculum which will help you make your career in this field. Their course curriculum is approved by hiring professionals of their clients. You will get post-training support which will help you to implement the knowledge on client projects.

You will get interview calls till you get a placement which I think is a plus point. Once you get the placement, the further roads get a little clearer. With the help of placement, you get experience which helps you get jobs in the future.

To know more about the courses and course curriculum you can visit this link and add your number or email so that you can get all the details you want: https://www.digication.in/erp/
5. Udemy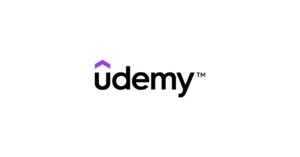 In all of my recent blogs, Udemy has always been on my list as they give a lot of courses options at good prices which are so pocket-friendly. This time again I am going to add Udemy to my list at 5, just because of the prices they offer on the courses. They have courses in almost every field either it's engineering or anything else. Let's look into some top SAP courses provided by Udemy.

There are a lot of courses they have in SAP however I am going to list the top 3 which are their best seller, which is: SAP ABAP for beginners, SAP SD training, and SAP simplified.
1) SAP ABAP
Udemy has beginners course in ABAP. online training will be provided in this training. You will be able to get your first job in SAP with this training. The lecture will be done on video which will be extensive, informative, and interesting. With this course, you can enhance your SAP skill-set. You will get a certification for the SAP ABAP exams.
Course content: this course has 133 lectures and the total length is 13h 18m. Some of the things which you will learn are SAP system overview, data dictionary, the ABAP editor, performing calculations, debugging the program, working with other data types. Using ABAP to modify data in a database table, etc.
This course includes 13 hours of on-demand video, 4 articles, 38 downloadable resources, full lifetime access, and certification of completion. The fee for this course is Rs 5,120. However, when you'll sign up it will always be discounted.
2) SAP SD
It is an SAP SD training in plain English. You will learn to configure the most common configuration in SD and to interpret the SAP help documents. There are 132 lectures which have a total length of 31h 18m.
The content of this course is SAP GUI setup, order to cash cycle, master data, sales order deep dive, enterprise structure, delivery, and billing documents type config. This course includes 28.5 hours of on-demand video, 1 article, 39 downloadable resources, full-time access, and certification of completion.

The fees for this course are the same as SAP ABAP which is Rs 5,120.
To check out more courses from Udemy you can visit this link: https://www.udemy.com/courses/office-productivity/sap/?search-query=sap
6. SAP India
The sap is providing training in the courses which are currently trending in India. The top 3 courses they are providing are SAP HANA 2.0, SECCL2 with SAP Business, and DBW462 with SAP BW/4HANA. I have a look into the course details and they are mentioned below.

1) SAP HANA 2.0 SPS05 Authorization, scenarios, and security requirements.
The level of this course is basic processes and foundation. This course aims to prepare you to work on authorizations and security on the SAP HANA platforms. It initially has security functionalities which include implementation scenarios and security administration tools. Mainly the focus of this course is on user authorization, and authentication- management.

Some of the content which you will learn under this course by SAP India is: introducing SAP HANA security. How you'll be using SAP HANA administrative tools and managing users and groups. How to implement authorizations in the database of SAP HANA, setting up personal database users' accounts, managing authentication, analyzing users and authorizations, using audit logging, etc.
You need to have basic knowledge of SAP HANA functionalities and scenarios. Recommended are HA100 and HA200.

2) Secure cloud integration with SAP Business Technology Platform
Under this course, you will be discussing how to use SAP identity authentication service to connect to your corporate user store. You will look into the options which the authorization and authentication services offer you on the SAP BTP Cloud factory. You will also deep dive into the security services offered within the SAP business technology platform.
The contents you'll be learning in this course are as follows: SAP business technology platform overview, security concepts, hybrid connectivity scenarios SAP cloud connector, authentication options in identity authentication, provisioning for on-premise and cloud applicants using identity provisioning.
You need to have a prerequisite of SECCL1- identity and access management in the SAP cloud platform. Recommended are knowledge/experience with SAP business technology platform.
Fees and duration: 2 days classes virtual live or the classroom option. The fee for the SECCL2 course is approx. Rs 75762.
3) Data warehousing with SAP BW/4HANA delta from SAP BW 7.5 classic to SAP BW/4HANA
SAP BW users, modelers as well as administrators can run and work with SAP BW/4HANA with the help of this course. This emphasis on how to migrate an existing SAP BW architecture and leverage new data models and functions provided by SAP BW/4HANA.
The contents you'll learn in this course are the path to SAP/4HANA and SAP HANA modeling. Core modeling artifacts in SAP BW/4HANA, hybrid modeling in mixed scenarios, innovations for selected SAP BW/4HANA modeling areas, data lifecycle management, data provisioning, core data services, relations of SAP S/4HANA to SAP BW, etc.
You need to have the prerequisites of several years of hands-on experience in data modeling with SAP BW 7. x and BW310 (SAP BW enterprise data warehousing)

Fees and duration: This course duration is 5 days and is available in both classroom and virtual live classroom. The fees will be approx. Rs 189405.

You can check out more information about SAP India and the courses they provide here: https://training.sap.com/
Conclusion
According to my research for this course and the institutes, these are the top 5 institutes proving SAP training online. You can learn it from anywhere in the world. The prices for some of the institutes and courses are costly but they offer the best benefits too, I think it is worth it to spend your money on the best. Henry Harvin is number one because of the benefits which you'll get while the training is as best as the after training benefits. All those who are interested in SAP and doing jobs in SAP know what they are looking for in an institution. I am sure you will make the best choice. The SAp is important in today's world where technology is running at high speed, to get it under control, we need to have some of the knowledge and power in our hands so that we can face challenges in life. These institutions can make you one of the best and will give you the best training. When you'll learn from the best places, you will be the best in this field and your job/organization. Udemy is providing these courses at a cheap price because it is more of a self-paced and beginners-level course. If anyone new wants to try this line, you can go for Udemy too, try to understand, and if you like you can go further with the higher levels of training.
Watch kodak consulting reviews
Q.1 What is ERP?
ERP stands for enterprise resource planning software and is an integrated computer-based system used to manage a company's resources effectively.
Q.2 What is Netweaver?
Netweaver is an integrated technology platform such that all the products in the mySAPsuite can run on a single instance of Netweaver, known as SAP Web application (SAP WEBAs).
Q.3 What is the salary after SAP?
Certified SAP SCM professionals may earn highly paid jobs in reputed companies that utilize SAP as a valuable ERP tool for inventing their business processes and these are SAP ABAP which helps certified professionals earn around $109,089 per year and SAP HCM where the standards pay scale is approximately $120,800. 

Q.4 Who all can apply for SAP?
There are English cific requirements for SAP certification. Applicants need to be graduates (BTech, B.Sc, or B.Com graduates can benefit more). A little knowledge in the area in which you want to do the SAP Course will be a big plus.
Q.5 Why SAP training is so expensive?
They are costly because all the training material is provided by SAP education. A standard course with a duration of four weeks for any functional module of SAP will cost you around Rs. 364,800. 
Which SAP course is best in India?
Henry Harvin® SAP FICO Course Ranks #1 in India and other Countries.