Are you looking for SAP HR Courses in India?
This is an excellent starting point if you want to learn SAP HR and gain a broad understanding of programming but need to know where to begin.
SAP is one of the world's most significant and in-demand enterprise resource planning (ERP) implementations, providing end-to-end solutions for all business operations. The SAP HR course covers all company-related services, including payroll, income tax payments, and employee compensation. The SAP HR Courses in India is regarded as one of the most valuable course, as the software enables the individual to automate record-keeping procedures. It is an ideal HR department structure for handling crucial administrative duties and payroll documents. Here is a list of the top 10 SAP HR courses in India.
Top 10 SAP HR courses in India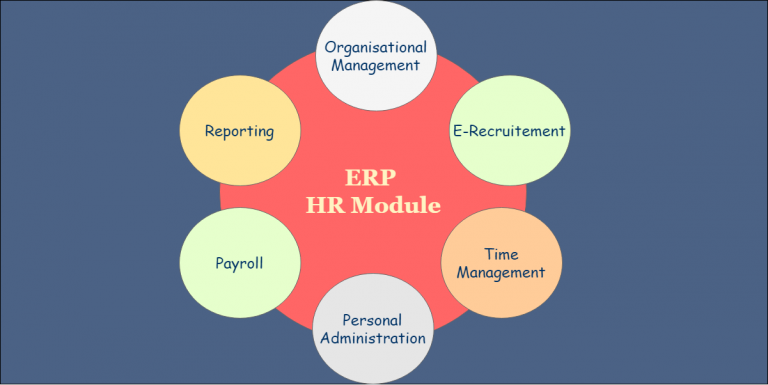 1. Kodak Consulting
Kodak Consulting is one of the leading online training providers, with over 1.2 million students in 155 countries. They specialise in online certification training that assists individuals in acquiring the necessary skills for success.
They offer rigorous online training in various disciplines, including SAP FICO, PP, SD, HR and MM. Moreover, this institution is developing courses for employability in collaboration with top universities and MNCs, including IIT Madras, University of Essex, University of Liverpool, IIT Roorkee, IIT Guwahati, E&ICT MNIT Jaipur, SPJIMR, IBM, and Microsoft, among others.
Key Features of the SAP HR course–
Duration: 44 Hours of Live, Interactive, Bi-Directional Training Sessions.
Projects: SLP, Ariba upstream, Ariba downstream, and other projects will enhance your practical knowledge.
Placement: Upon successfully completing the course, we offer one year of support with a 100% placement guarantee.
E-Learning Availability: Gain access to video content, evaluations, tools, and techniques.
Certification: Get Course completion Certification of expertise in the SAP Ariba Training Course and Showcase.
Ph No: 9205444827
2. Henry Harvin
Henry Harvin Education is a New Delhi-based institution with a thriving online presence that extends its reach internationally. They are a leading "career and competency development training organisation" whose services emphasise value creation.
They are the prestigious winners of the "best corporate training platform" award by India Today and Statesman.
In addition, Henry Harvin has ISO 29990:2010 certification and is audited by UKAF, UK Cert, and MSME. They have a specialised SAP Academy that focuses on various SAP courses. Due to the fluctuating demands of the market, they prioritise enhancing the SAP skillsets of the management staff.
Key Highlights:
Course Duration: The course length is 44 hours, and a teacher will lead it in real-time. After completing SAP HR online training, learners can participate in the Bootcamp. Their students can also take as many SAP HR classes as they want all year long with different teachers.
Training: This institution offers a variety of Case studies, practical projects, and internships to help students learn important things about this field. As part of the SAP HR Certified Training Course, candidates learn about projects in the business world. The internship programme helps people prepare for a field job by giving them real-world experience.
Coaches: The trainers at Henry Harvin have teaching experience more than 12 years. Over the years, many training partners and other groups have given them awards for their expertise in the field.
Placements and Alumni Status: Once you finish Henry Harvin's SAP programme, you are guaranteed a job. Students of Henry Harvin can find the best jobs in all parts of the world through alum networks.
Ph No: 9891953953
3. MultiSoft Virtual Academy: SAP HR Courses in India
Multisoft Virtual Academy is a renowned SAP HR training platform in India. It gives you a thorough understanding of the ERP (Enterprise Resource Planning) concept and teaches you the various HR Phases, which are facilitated by the software.
Key Highlights:
Thirty hours of live virtual instruction.
Learn from seasoned instructors
Obtain E-Learning Access
Provides four in-class assignments
Provides internship facilities to improve understanding
Ph no:081306 66206
4. Seven Mentor
Seven Mentor is an additional top training platform that provides SAP HR courses in India. The institute is well-known for its classroom and online technical training. Moreover, they provide you with both theoretical and practical SAP HR knowledge. The training will assist you in becoming a competent and professional SAP HR Consultant.
Seven Mentor's SAP HR Course Completion Certificate offers several advantages.
Key Highlights:
Access to 90 to 110 hours of training modules provides practical knowledge.
They will give you real-time projects.
Conduct tests to increase your understanding of the subject matter.
Ph no: 020 7117 3116
5. Upgrad: SAP HR Courses in India
Upgrad is the largest online SAP HR course training provider in India. It offers an IIM Kozhikode-accredited professional certificate programme in HR Management and Analytics. They give you information about HR management and analytics, HR practices and benchmarking sourcing analytics, and much more. The length of the programme is five months.
Key Highlights:
It is six hours of weekly live virtual classes
Guaranteed job placement
EMI available for the course fees
Recognition from a prestigious university.
Certification upon course completion
Ph no:18002102020
6. The Grey Campus
Grey Campus is one of the best online training platforms for SAP HR courses in India. It provides knowledge regarding hiring, payroll, and managing human resources and time. It provides insight into all SAP HR Application functionalities.
Key Highlights:
Free registration Certificate of Completion
Placement Support
Live demonstration class delivered by highly experienced professionals
35+ hours of live online training
Access to an SAP Server for one month to practise projects
1-year access to recorded classes
7. SUR Technologies: SAP HR Courses in India
SUR Technologies is another of India's best online SAP HR training platforms. The course will cover all required SAP HR modules and their application in a business setting. Further, the course provides 100 per cent practical SAP HR knowledge. Two options for enrolling in the course are self-learning videos and live online training at different costs. However, the advantages of both approaches are priceless.
Key Highlights:
Certificate of achievement
Lifetime access to LMS
Offers real-world projects
Internship facilities
Gain insight from faculty with more than ten years of experience
Provides job assistance
30+ hours of online training live
8. ACTE: SAP HR Courses in India
ACTE offers SAP HR courses in India and is regarded as the premier SAP HR certification body. They provide classroom and online training. The institute focuses on providing its students with practical training. The trainers at ACTE are industry experts who assist students in gaining exposure to the industry. This course is designed with an emphasis on placement-oriented instruction. There will be support for resume and interview preparation.
Key Highlights:
40 hours of intensive training
Fees may vary based on online mode versus classroom mode
More than three live projects and twenty-five practical assignments
100% placement support
Flexible time
9. Udemy
Udemy is another widely utilised online learning platform with over 4000 SAP HR courses. Enrolling in these courses and gaining access to the provided materials for life is simple. They have several courses for beginner, intermediate, and advanced levels.
Key Highlights:
Certificate of Completion
Access to the course module for life
30-day money-back guarantee
Individualise your learning pace
Easy mobile and laptop access
10. Atos SAP Certification and Training
Atos has provided SAP HR courses in India with a high placement rate for over 20 years. In addition, they assist you in exploring various SAP Certifications, including SAP for individuals, SAP for corporations, ERP foundations, etc. Through virtual training, Atos's SAP HR course will provide you with a comprehensive understanding of all SAP HR modules.
Key Highlights:
Completion certificate
20 days of live virtual training
Support for placement guaranteed
Server access for the next three months
Students can use Learning Hub for self-studies
Conclusion
Before choosing, review the websites of each institution that provide SAP HR Courses in India and conduct research. In India, SAP certification training options are plentiful; therefore, it is essential to make an informed decision. We recommend reviewing this list of the top 10 SAP HR courses in India and selecting the one that best meets your needs. Please contact us if we can assist you in making a more informed decision!
These institutions, as mentioned above, will give you the necessary skills and knowledge to pass the exam. Whether you are a programming novice or have years of experience, these classes are for you. As technology continues to evolve, these programmes can assist your business in adapting more quickly. Therefore, you should investigate them immediately.
FAQs
Q1: Which SAP module is the best?
Answer: There is no "best" SAP module that you can follow. It depends on what the organisation needs, what the employees using it are good at, and what they like. But in general, SAP FI (Financial Accounting), SAP CO (Controlling), SAP HR and SAP MM(Materials Management) are some of the most popular modules.

Q2: Does having SAP Certification guarantee me a job?
Answer: No, having SAP Certification does not guarantee you a job. But it can be an excellent way to show your skills and experience in SAP solutions.

The project management part of SAP implementation is one of the essential parts. So, employers may prefer to hire people with an SAP certification because it shows they have the proper knowledge and skills for the job.

Getting an SAP certification can also help you move up the career ladder. It can help you stand out from the crowd and show that you are committed to learning new things and getting better at your job.

Q3. How long does the SAP Certification last?
Answer: The SAP Certification is recognised worldwide and has no expiry. It ensures that the person with the certification has the proper knowledge and skills to do their job. But technology changes quickly, so one should get up-to-date with the latest version.

Check Video Testimonials: