Are you in 12th and at crossroads and wondering what to do next? This is a crucial time to explore your interests and passion and join a course that you think is the best Professional Course after the 12th. Each Stream, Science, Commerce, or Arts has its own set of professional Courses that may interest you. With various options in front of you, You don't need to join a traditional course. However, you can explore new possibilities with new advanced courses which are not only trending but also help you to be Job Ready. These courses will help you gain mastery, skills, and practical knowledge to get a well-paid job in the future.
New trends in the job market show that professional courses now give importance to skill-based learning and skill-friendly curriculum. This is because of the demands of the industry for employees with skills and not just bookish knowledge. Be an all-rounder with not only theoretical knowledge but also practical skills. There are numerous Short-term courses also that can train you both practically and theoretically. So it's time to take the bus and start scripting your exciting journey into the future.
Listed below are the top 20 professional Courses in Science, Commerce, and Arts.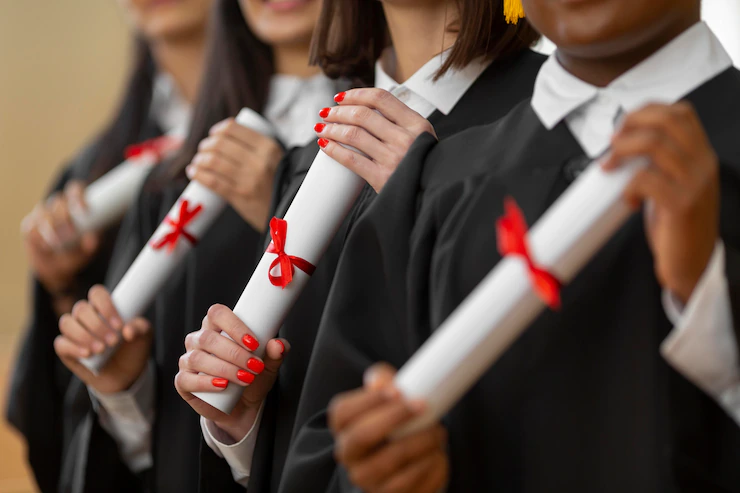 1. Courses In Medical and Allied Health Sciences.
A Career in Health Care is still the most desired Job in India. Today Health Care Education has diversified. Only Doctors can work in this field does not hold true anymore. Therefore, anyone interested in health care can take up a course after the 12th and have a rewarding career in this industry.
MBBS ( Bachelor Of Medicine and Bachelor Of Surgery) BDS (Bachelor of Dental Surgery)
if you are interested in health care then this is the right profession for you. Eligibility is writing the NEET exam, JIPMER. Exam after the 12th which is also an entrance test. Undergraduate program for 4-5 years. Master's and specialization for this course are most desirable.
Top three Medical Colleges to pursue a doctorate degree
1 All India Institute Of Medical Sciences
2 Post Graduate Institute of Medical Education and Research
3 CMC Vellore Christian Medical College
Careers in the field
Doctor
Doctors in private and Government hospitals
Hospital Management
Private Practice as a Doctor
Salary: Starting from 30,000 to 70,000 or more per month.
Bachelor of Veterinary Sciences
The undergraduate course of 5 years. The course deals with the diagnosis and treatment of all animals. Subjects like Physics Chemistry and Biology are a must for this course.
Candidates have to take an entrance exam conducted by the Veterinary Council of India(VCI) and All India Common Entrance Tests(AICEE).
Career Options:
Veterinary Doctors in Govt run hospitals and working in Private hospitals or having private practice
BSC Cardiac Care Technology professional Course after the 12th
A Course of study in Allied Health Care. The course is for 3 years and is designed to treat and diagnose heart diseases. The course includes cardiovascular systems, Invasive emergency care procedures. Students should have studied Science with biology as one of the subjects in their 12th. The course is for 3-4 years.
BSc Anesthesia and Operation Theatre Technology
Get trained in assisting doctors and anesthetists during surgery.
The Professional course after the 12th teaches students about managing patients, organizing and maintaining an operation theatre, and Checking and arranging the surgical instruments before the surgery.
Career Options:
Assist Doctors in Surgery during operations.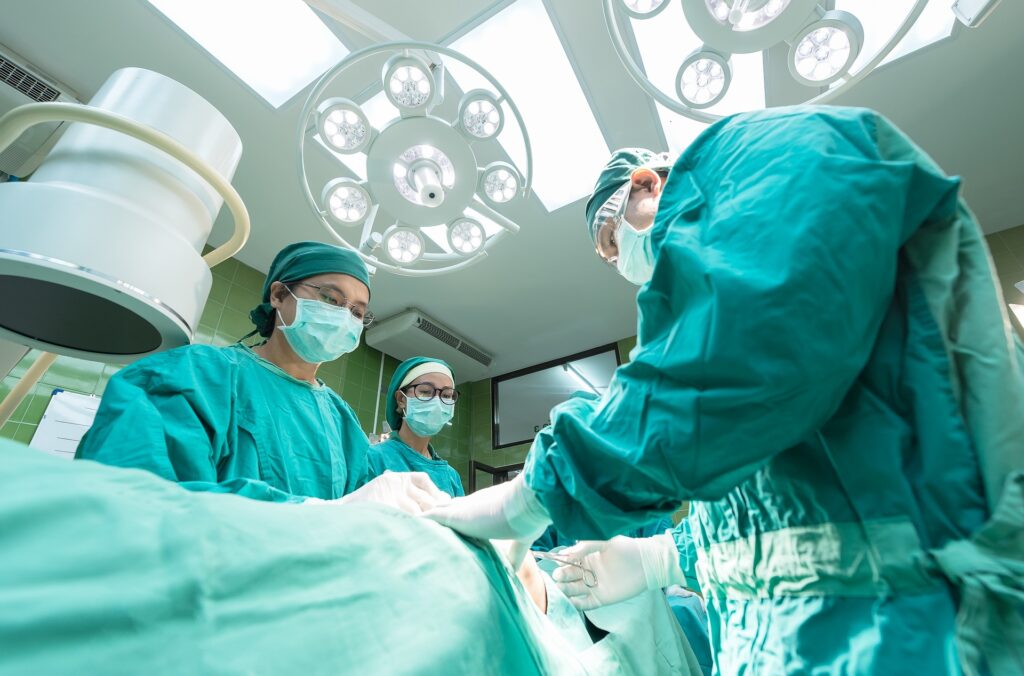 Bachelor of Pharmacy
A 4-year Undergraduate program in the field of Pharmacy. The course deals with different kinds of drugs and their effect on the body. It also deals, with the preparation and dispensation of drugs. Chemistry is a must for this course.
Admission Process: Entrance tests and direct admission to private colleges. Minimum requirement of 45% marks in 12th
Career Options
Research in Pharmaceutical Industries, Hospital Pharmacies, and Retail pharmacy
BSc Nursing
4 Year Bachelor's degree that trains in critical care and treatment of patients in hospitals. A job-ready course in India and abroad. Nursing attendees are in great demand all over the world and have bright career as caregivers.
Admission Process:
Attempt Entrance Exams by the nursing Colleges or standard entrance tests by the respective States. Direct admission to Nursing colleges.
Career Options:
Work in Government Hospitals and Nursing Homes.
Careers abroad are in plenty and lucrative
Other Professional courses in Allied health
Bachelor Of Optometry
BSc Nutrition and Dietetics
Bachelor in Homeopathy
Bachelor of Pharmacy
Bachelor of Ayurvedic medicine and surgery
BSc Nursing
BSc Medical Laboratory Technology
BSc Renal Dialysis
BSc Radio Imaging Technology and more
2. Professional Courses In Engineering
Engineering courses are most preferred in India. This is because the stream offers a variety of options to students. Careers in Engineering are always upbeat and promising.
Top Courses in Engineering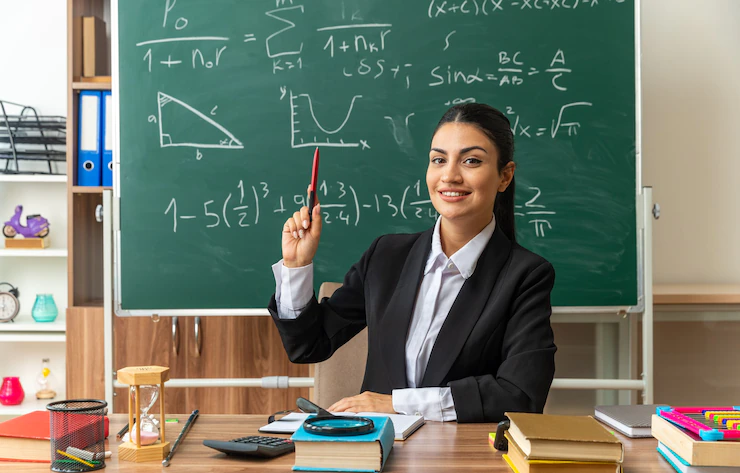 Computer Science Engineering BE Computer Science
The most popular course in Engineering, is a blend of computer engineering and Computer Science. Learn the fundamentals of networking and computer programing. You can also choose other specializations in this course, like Web Design, and Telecommunications among others.
Job opportunities in this field are open in all industries, from banning to education to manufacturing.
Career Options:
Software Development Engineers, Computer Scientists, Mobile Application Developers, and more.
Artificial Intelligence and Machine Learning Professional Course After 12th
Top trending course which creates a bridge between creating technology for intelligent machines and human beings. The aim of this course is to solve problems, develop better productivity and cut costs.
Career Options:
Machine Learning Engineer, AI Engineer, Intelligence Developer Big Data Architect, and more.
Mechanical Engineering
A diverse field that is a combination of manufacturing design, computation, installation, and operation of machines.
Career Options:
Automotive Engineer, Manufacturing Engineering, Design Engineer, Instrumentation Engineer, and Others.
Aeronautical Engineering
If designing an aircraft is a dream then this course is for you. The course teaches you to design aircraft and propulsion systems to test and analyze aircraft.
Career Options:
Flight Mechanics Engineer, Assistant Aircraft Engineer, Aircraft Production Engineer, Space Scientist, Assistant Technical Officer, and more
Civil Engineering
Is the Oldest in the discipline of engineering courses it deals with the construction, operations, maintenance, planning, execution, and designing of both public and private projects like buildings, dams bridges roads so on.
Career Options:
Structural Engineer, Design Engineer, Estimator, Consulting Civil Engineer and more.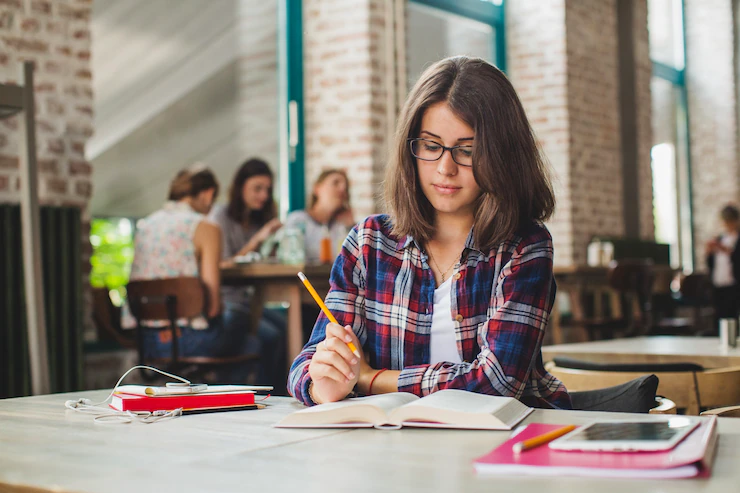 Electronics and Communication Engineering
Learn to design, fabricate, and develop electronic equipment. The course also deals with testing the manufacturing process of electronic products. This field of engineering has become the backbone of the industry. The scope of this course is vast as all other sectors are dependent on this.
Career Options:
Telecom Engineer, R&D Software Engineer, IOT Specialized Engineer, Communication Engineer and more.
Other Engineering courses
Marine Engineering
Bio-Technology Engineering
Automobile Engineering
Aerospace Engineering
Electrical and Electronic Engineering
Petroleum Engineering
Chemical Engineering
Environment Engineering
Agricultural Engineering
Bio-Medical Engineering
3. Professional Courses in Computer Education and Data Science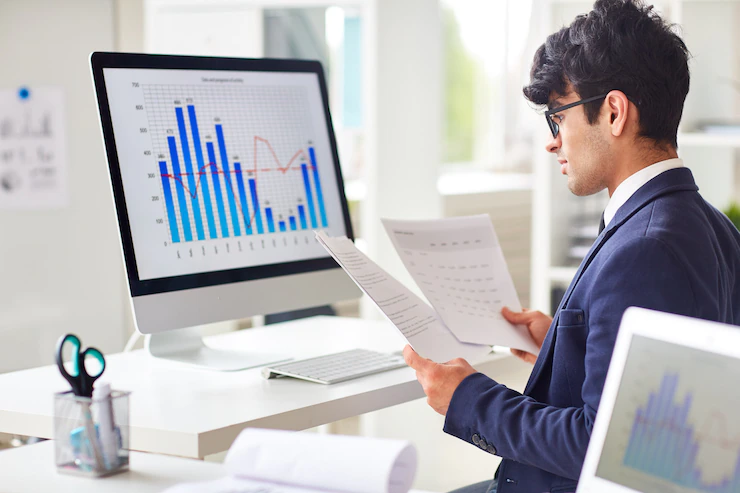 BSc Computer Science
A three-year program designed for students interested in computer applications. Learn programming, Networking, Languages, Software, and Artificial Engineering is part of this course.
Eligibility:
12th pass with a minimum of 45% marks and computer science in12th is an added advantage. Admission to top colleges is based on entrance tests and interviews.
Career Options:
IT Supervisor, Network Engineer, Information systems Manager, Game developer, System Analyst, and more.
BSc Data Science
The field of data science is new and has immense career opportunities. Learn Big Data Analytics, cloud computing, machine learning Statistics, and more. Today this course is the top course as all industries, businesses, corporates, and health education depend on data science to interrupt data meaningfully and make good and profitable decisions.
Career Options:
Data Architect, Data Scientist, Data Analyst, Data Administrator
4. Bachelor in Technology Courses
4-year program similar to an engineering degree. B tech courses are in great demand as it is application based You can get admission with a diploma. course. B tech degrees though similar to Engineering degree have syllabus that is practical in approach
Top B tech courses are listed below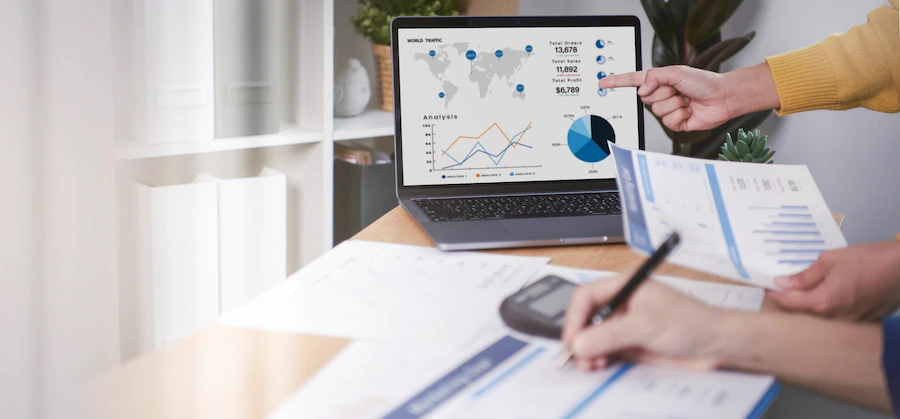 B tech I.T ( Information Technology)
Application-based training in concepts of software development and programming skills. Mathematics and Physics foundation must be strong
B tech Electrical and Electronics Engineering
Get trained to develop advanced Electrical equipment with this course which covers subjects like electronics, electromagnetism, and various electrical components
Top course with entrance exam like JEE Main, JEE Advanced, etc However most colleges encourage direct admission. Diploma holders are also eligible for this degree.
Popular B tech Courses
Mechanical Engineering
Aeronautical Engineering
Civil Engineering
Computer Science and Engineering
Architecture
Bio-technology popular B tech degrees
Automobile Engineering, etc
Career Options:
Careers here are the same as for careers in Engineering.
Top Engineering Colleges In India
Indian Institute of Technology Madras IIT Madras
Indian Institute of Technology Delhi IIT Delhi
Indian Institute of Technology Bombay IIT Bombay
VIT Vellore Institute Of Technology
Indian Institute of Technology Kanpur IIT Kanpur
Indian Institute Of Technology Kharagpur
Eligibility:
12th with a minimum 50% for most of the courses. For admission to top colleges in the country you have to clear the following Exams
Joint Entrance Exam JEE MAIN
Joint Entrance Exam Advanced JEE Advanced
BITSAT
PESSAT
5. Short-Term Professional Courses After 12th
Henry Harvin

Top Ed-Tech company providing 400 + short-term courses in India and Abroad. Get a Globally recognized certificate and hands-on experience in the training process and projects. Trainers are award-winning trainers and industry experts with expertise in their course domain. Get an Internship opportunity and placement after the course. Candidates have E Learning access and one year of Gold Membership.
Ranked no 1 in India By Economic Times and News 18 is a popular course. Become a specialist in Medical coding and terminology. Learn the correct procedure and diagnosis Get trained to get write the CPC exam. Medical coding projects to help you get hands-on experience.
The Certified Business Accounting and Taxation Course.(CATP) Ranked no 1 by the Tribune Learn key principles of accounting, taxation, and GST. Get Practical training. Learn through projects and Internships.
Ranked top course by Best Course News. Get ACCA (UK) Certification. Gives you eligibility to work all around the globe.
Get Trained by award-winning trainers. 1st GST Course in India. The Popular Course after the 12th was featured by Hindustan Times and Aaj Tak
Recognized by the American Association of EFL, and Content Writing Association of India. A very Popular Course. Internship guaranteed. Help with placements. Rated as a top Course by Higher Prime Insights, Yugasa, The Tribune, India Today, and more.
One of the top trending Courses by India Today and Youth Incorporated. Get Certified as an Advanced Digital Marketer with CADM Certification. 7 certifications provided. Placement support.
A Course in great demand. 100% placement support. Get skilled in cloud Security and Date and Endpoint Security and Application Security.
Check out this video
Top Courses In Henry Harvin
SAP Fico Course
Business Analytics
Data Science
Cardiac Care Technician Course
French Language Course
HR Payroll India
Accounting and Taxation Course and many more
6. Professional Courses in Commerce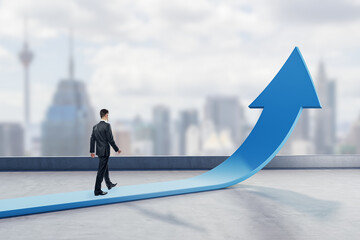 The professional courses in commerce are very versatile and path-breaking. A student of commerce is actually surrounded by a maze of bachelor's degree courses that are very popular and trending, and also be job-ready immediately after the course. Get ready to explore the exciting courses in the commerce stream.
Listed below are the top professional courses after 12th in commerce Stream
Bachelor Of Commerce
The 3-year undergraduate course is very popular among students. The course syllabus includes Financial accounting, auditing, business management, corporate tax, economics, and company law.
Bachelor Of Business Administration
Learn management and administration in this 3-year program. The course includes finance, Human resources, Banking and Insurance, Information Technology, Communication, and Media Management.
Chartered Accountant (CA)
A top job-oriented course with a duration of 5 years. A course that trains you to handle finance, taxation, auditing, managing financial books, and advising businesses.
Eligibility for the course:
Register with (the ICAI) Institute of Chartered Accountants Of India
Appear for Common Proficiency Test
Appear for an integrated professional competency course.(IPCC) Test
Internship. Practice under a CA
Appear for the final CA Exam
Bachelor of Accounting and Finance (BAF)
This three-year degree course gives knowledge in both accounting and finance and market trends and approaches. Learn to manage accounts and finance of an organization.
Bachelor in Business Administration in Computer Applications(BBA- CA)
Learn Advanced computer applications essential in businesses and companies. Get trained in the software skills needed in the IT industry.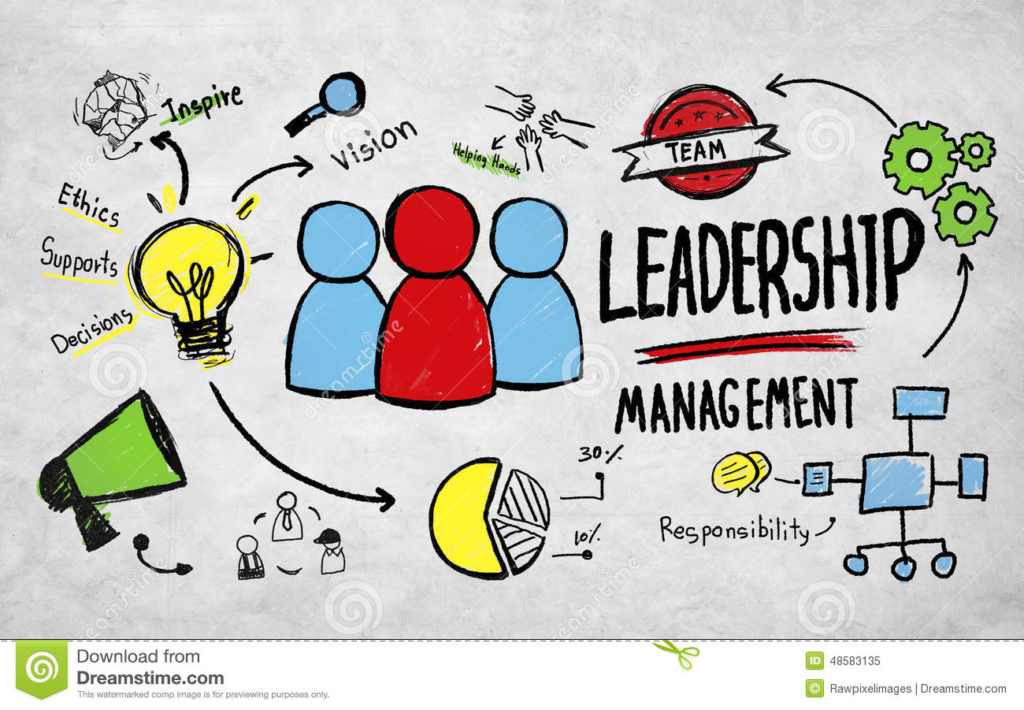 B. Com in Advertising and Brand Management
3 year Undergraduate program where you get knowledge about various measures undertaken by business institutes to expand their brand presence and market their brand. A very interesting course if you are enthusiastic about brands and advertising.
B. Com Tourism and Travel
The 3-year course focuses on the economic, and financial management part of the tourism and travel industry. The course is popular as the hospitality Industry offers bright, lucrative, and exciting careers to students.
Other Professional Courses after 12th in commerce
BE Bachelor of Economics
B Com Marketing
B Com in Banking and Insurance (BBI)
B Com in Financial Market (BFM)
BBA
Company Secretary
Cost and Management Accountant
Eligibility for the course:
12th pass with minimum 45% marks. Commerce should be the subject in 12th.
Career Options in Commerce
Financial Analyst, Economist, Chartered Accountant, Insurance Manager. Banking, Financial Advisor, Data Analyst, Travel Executive, Airlines Manager, and more.
7. Professional Course in Humanities and Social Sciences
Courses in the arts stream are like a pandora's box it has vast and endless possibilities. There is so much to learn, explore and unravel in this stream of studies. Diversity awaits students who choose a career in this field. Get trained to venture into an exciting land of possibilities when you take one of the courses mentioned below.
BA Economics
This 3-year undergraduate program is designed to teach Economic theories, banking, Finance, Econometrics, and economic problems. The desired course will enable you to work in India and abroad.
B.A Psychology
Get in-depth knowledge of humans and the workings of their minds. A study of human behavior, mental health, personality development, and social behavior.
B.A Fine Arts, Visual and Performing
A fascinating professional course after 12th with numerous avenues to explore. Study aesthetic beauty when you learn drawing, painting, sculpture pottery, literature, language, film-making, theatre, dance forms, music, singing, and more. Sounds Fun!. The course will give you unique and amazing experiences. You can also showcase your talent and explore career options in your field.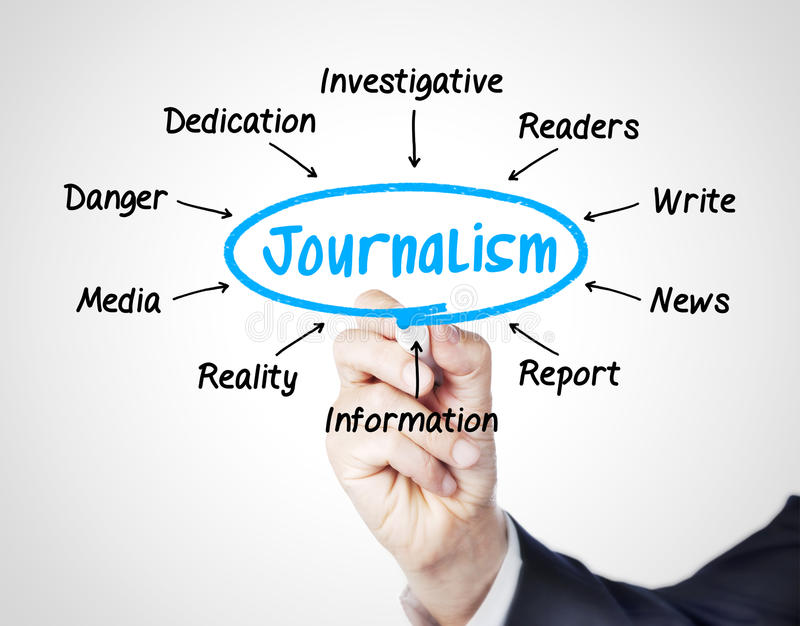 Bachelor Of Journalism and Mass Communication (BJMC)
If you have good communication, writing and research skills then you are eligible for this course. This is an Undergraduate course with a 3- year duration. You will learn to gather, transmit and deliver information through mass media. A very popular course among students of Fine Arts. Candidate should have a flair for writing, good observation skills, and Networking skills.
Other Professional Courses after 12th in Arts
BA., Gender Studies
Ba. Sociology
BA. English
BA Political Science
BA Social work and more
Eligibility:
12th pass with minimum 45% marks in most of the colleges. The cut- off percentage is however very high in prestigious colleges. You may even have to attempt entrance tests in private colleges.
Top Colleges For Humanities in India
Hindu College, University of Delhi
Lady Sri Ram College for women
Miranda House, Delhi
MCC Madras Christian College
Career Options:
Historian, Content Marketing Manager, journalist, Public relations Manager, Foreign language Teacher, Movie and Theatre Productions, Script writing, Therapist, Counselling and more.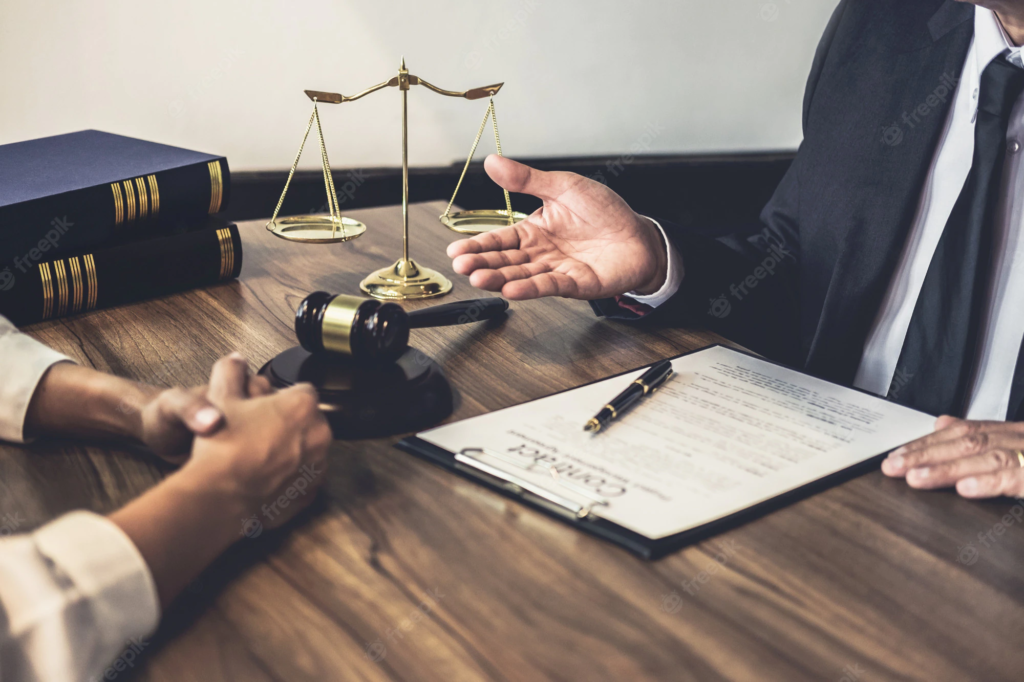 8. Professional courses in Law
A Challenging field with great scope and opportunities for jobs. Diverse specializations to choose from and contribute to our society at large. Work for the Government, have a private practice or associate with a law firm to have a fruitful career.
BA, LLB
A 5-year professional undergraduate degree. You can choose this course if judiciary and law are your area of interest. The syllabus includes Administrative law, Business law, Advocacy skills, Criminology, Corporate Law, and more. Admission to top colleges is by Entrance and merit. Exams to appear for to take up Law' CLAT, AILET, LSAT, ULSAT, TSLAWCET, and others.
Top Colleges which Offer BA LLB
National Law School Of India Bengaluru
National Law University Delhi
ILS Law College
Symbiosis Law School Pune and others
Integrated Courses
B com LLB, BSc LLB, BBA LLB, LLM
Eligibility
12th pass and pass in the entrance exam to get admission to top colleges. However, some colleges have their entrance exam which you can clear.
Conclusion
With such rainbow of courses, you can be confident in choosing the best. professional course after the 12th It is a challenge to choose the right course.
Choose a course that you enjoy studying as a subject. Check out career possibilities in the desired course before you move on. Some courses need additional coaching to crack the entrance exams, Get into such programs and aim for the best.
In addition to professional courses, enroll in a few short-term courses. Additional courses will make you better skilled with practical knowledge, and get you prepared for a successful career ahead. All the best.
Recommended Reads
The Top 25 Highest Paid Jobs in US
FAQs
Q1 Along with a professional course will an added course like MBA be beneficial?
MBA after Engineering is profitable as you will have better career opportunities and higher pay scales with this combination

Q2 Which professional Courses after 12th will help me get a job in top-notch companies?

Engineering and Management Courses are the best courses to do to land in a globally recognized company.

Q3 What Career options do I have if I do BA in in Psychology?

With Psychology, you can work in fields like education, counseling, industry, law and social work.
  Q4 Some of the course fee structures are very high.

Yes, Fee structure for some courses are very high. Take an educational loan, and pay in installments. Some universities have a tie-up with bans to provide student Educational Loans

  Q5 Is Electronics and communication Engineering good in getting a job?

Yes, there are numerous career opportunities open for you after you complete Electronical and Communication Engineering.