What are the best graphic design software apps in 2023? Well, the answer lies in what you need it for. Your choice should be a graphic design software that will fulfil your interests and goals. Here's a list of the Best Graphic Design Software Apps in 2023 (Free and Paid)
While professional designers may look for software with advanced features, a marketing manager who works with social media content for instance may need a beginner's free graphic design software.
This blog will run you through the 9 Best Graphic Design Software Apps in 2023 (Free and Paid) that you may want to consider if you intend to take up a career in graphic design or may need to incorporate into your business.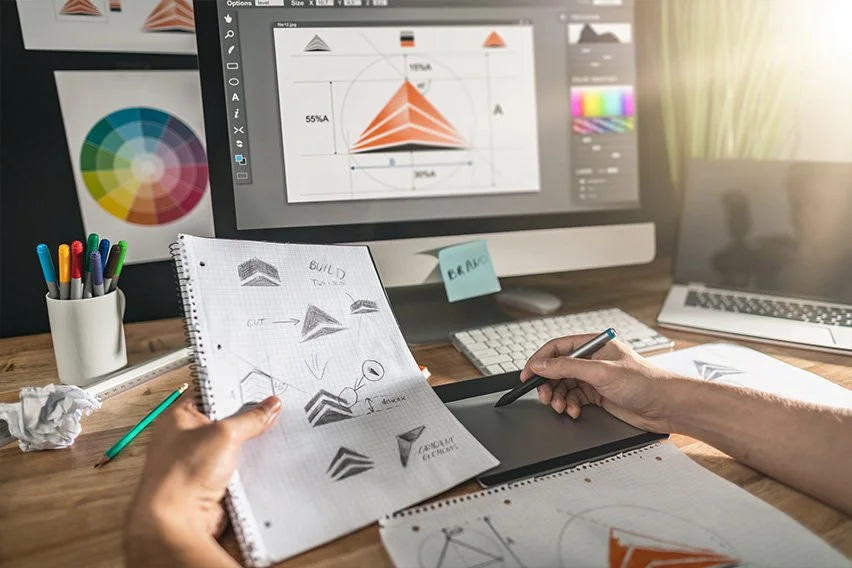 1. GIMP- GNU Image Manipulation Program
Available on
What's free?
Skills
Pros
Cons
Linux
Windows
macOS
Photo editor
High-quality customizable brushes
Automatic image enhancement
Beginners
Many tools for a free graphic designing software app
Good community
Not easily updated
Less recognized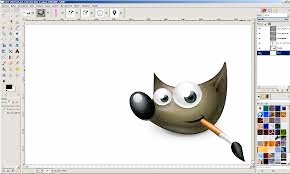 Key Features
GIMP is the undisputed leader when customization and graphics manipulation are concerned. It is ideal for the latest retouching. It is the most popular open-source, free raster graphics editor.
2. Gravit Designer
Available on
What's free?
Skills
Pros
Cons
Linux·
Windows·
Mac OS
Chrome OS·
Vector-based graphic design Software
Beginners
Great cloud program
Variety of features
The free version is not as efficient as pro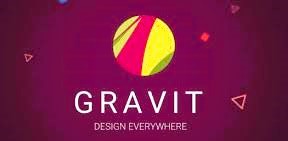 Key Features
Gravit Designer is sleek and customizable with a clean interface. Among the Best Graphic Designing Software Apps available Gravit is great for animations, making logos, illustrations, and photo manipulations and it's free!
3. Vectr
Available on
What's free?
Skills
Pros
Cons
Windows
Linux
Chrome OS
Graphics editor
Beginner
100% beginner friendly
Good collection of tutorial videos
Free forever
Slightly limited capabilities
Old-fashioned sign-up process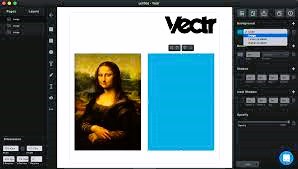 Key Features
Owing to the low learning curve, this graphic design software is ideal for beginners. Vectr app has collaboration and synchronization options making it suitable for a team to connect and collaborate.
4. Inkscape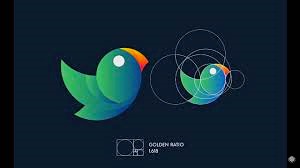 Available on
What's free?
Skills
Pros
Cons
Linux
Windows
macOS
Vector graphics editor.
Advanced
Plenty of filters
Community-centred website
Difficult learning curve
Tends to be slow
Does not support CMYK print
Key Features
Inkscape is the best free graphic design software app for community support. Equipped with plenty of advanced features like alpha bending, markets, and cloned objects, its ability to create sophisticated artwork is noteworthy.
5. Pixir X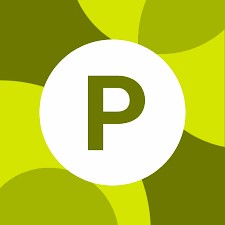 Available on
What's free?
Skills
Pros
Cons
Windows
Android Browser
iOS

Photo editing and design tools with AI-power
Beginners
Ease of use
Readily accessible from any gadget with an internet connection, making it easy for students
Some keyboard shortcuts don't work as expected
Weird quirks in the interface can make it less intuitive
Key Features
Pixir X is the most student-friendly among the best graphic design software apps we are discussing here. Its ability to work with layers enables students to manipulate their designs and thereby create professional-looking designs. Multiple users can simultaneously work on a design allowing room for teamwork and collaboration
6. Adobe Photoshop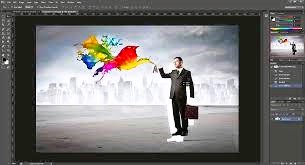 Available on
Pricing
Pros
Cons
Windows (64-bit, 8GB RAM, 7.4GB storage)
Mac (64-bit,8GB RAM, 6.5GB storage)
Photoshop Plan-US $ 20.99/month
All Apps Plan-US $ 54.99/month

User-friendly interface
Varied features
Total support of Drawing Tables
Professional color grading
Complex app to master
Not ideal for teamwork
The computer needs to be powerful
Absence of annual updates
Key Features
Arguably one of the best graphic design software apps we are discussing here, Adobe Photoshop is used by millions of artists worldwide. It has tools for every level starting from minor edits to sophisticated designs In addition to image editing you can create naturalistic artwork and composition with this software.
7. Sketch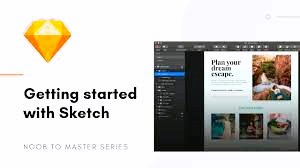 Available on
Pricing
Pros
Cons
Mac-macOS Big Sur (11.0.0) or newer
Standard Plan-US $ 9/month·

Business Plan-US$ 20/month
Intuitive UI·
Vector-based design·
Customizable Plugins·
Many plugins to download
Freehand drawing is not possible·
Merging of components is an issue·
Lack of direct support forAnimation· Only available on Mac
Key Features
Sketch is a Mac-only graphic design software committed primarily to digital design. It isn't built for photo editing or print work, but to create websites, apps, and interfaces. The program has an intelligent layout feature in which the component will automatically resize based on content.
8. Affinity Designer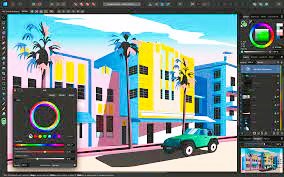 Available on
Pricing
Pros
Cons
Windows-64- bit support,
Windows 11 or Windows10 May 2020 Update
8GB RAM and 1GB of storage·
MacOS-8GB RAM and 2.8GB of storage·
IPad 15, AIR 2, and later.
Affinity V2 Universal License at US$169.99·
Affinity Designer desktop version at US $69.99 and
iPad version at US $19.99
Toggling ability among workspaces·
Ability to create 2D and isometric designs·
Vector design tools·
Permanent availability of design history
Inability to export files·
3D design options are limited·
Complex to understand·
Absence of natural perspective grid.
Key Features
The Affinity Designer is a cheaper substitute for Adobe Illustrator. If you compare the best graphic design software apps in the industry this app is most appropriate for freshers aspiring for a career in graphic design. A phenomenal feature of Affinity Designer is that you can get floating-point accuracy by magnifying your artwork, even by more than a thousand percent.
9. Lunacy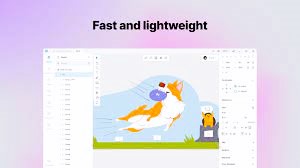 Available on
What's free?
Pricing
Pros
Cons
· Mac-macOS v 10.14 or later,
4GB RAM and 1GB storage·
Windows- Windows 11 or Windows 10, 4GB RAM and 1GB storage·
Linux-Debian-based non-Asian versions
UI, UX, and web design
Free trial available
The graphic + music package is US$29
Creating mock-ups
Resource consumption is reasonable
Vector editing capacities· Icons and built-in templates
Restricted file compatibility
Absence of cross-application·
No additional shapes and slicing tools
Inefficient performance with larger files
Key Features
Unlike other graphic design software Lunacy is independent of the internet. You can also opt for online collaboration with peer designers. The application user interface comes in 21 languages. With Lunacy you will save loads of time that you would otherwise spend googling for graphics. Lunancy is also equipped with handy AI-powered tools to automate routine tasks.
A career in graphic design is an incredible choice for creative individuals interested in art, technology, and communication. With huge design needs across every industry, Graphic Designers have many opportunities to take on new and challenging projects.
Graphic design is an indispensable marketing tool. The need for graphic designers is expected to grow shortly as more companies continue to expand their digital presence.
Most companies are looking for Graphic Designers with practical experience. Personal projects, volunteer projects, and internships can aid in displaying your skills if you intend to pursue a career in graphic design.
Moreover, to nail that high-paying job in graphic design you will require a minimum experience of 1 year. However, a sound portfolio with multiple personal projects can captivate employers of small companies. Freelancing while you apply for graphic design jobs can help you build a strong portfolio.
The Dribble Global Design Survey found that the top in-demand graphic design jobs in 2023 are
· Product Designer
· UX Designer
· UI Designer
· Digital Designer
· Art Director
· Frontend Web Developer
What is trending on the salary Front of a Graphic Designer?
For freshers in graphic design, the average salary ranges from $ 40,000 and $49,000 per year.
With more than 5 years of experience, this range increases to around $65,000 per year.
Web Designers receive around $60,000 per year, UI Specialists earn close to $ 80,000 per year and UX Designers earn approximately $90,000 per year.
FAQs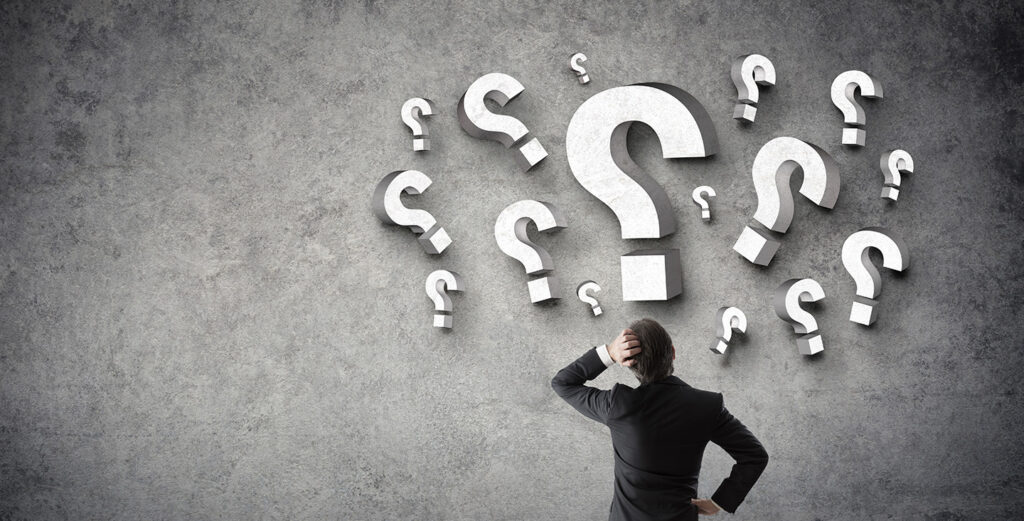 Q1. How do you choose between a free and paid graphic design software app?
A.     Ensure you can edit as well as create content from scratch. Consider the Templates and tools. Other factors include Precision, intuitive design, and features.

Q2.  What are the best graphic design software apps for a beginner?

A.      From the top-of-the-line industry standards to free and low-cost alternatives, the following are the best graphic design software
Adobe Creative Suite
GIMP
Inkscape
Affinity
Sketch

  Q3.  What skills do you need to be a graphic designer?

A.  If you are leaning towards a career in graphic design you need to know about color, shape, texture, typography, harmony, dominance, and emphasis and how to bring together lines

Q4. What graphic design skills can get you hired?

 Total command over Photoshop, Illustrator, and InDesign
Familiarity with HTML
The jobs that pay well look for 3 years of experience.
Gain awareness about UI/UX design.