India is the second-largest digital market in the world with 32% annual growth. More than 1,50,000 jobs will be created in 2021, and many more in the upcoming years. So doing a digital marketing course will be a good option.
Unlike the earlier days when businessmen preferred to set up their business units in or around a well-developed and infrastructure-enabled urban area, digital marketing business is developing equally well in urban and rural areas with more than 500 million internet users and more than 400 million smartphone users spread across the country. So digital marketing is here to stay and progress.
Digital marketing is business done through electronic devices like the internet, smartphone, and social media. It is faster, more economical, and reaches out to more customers than the traditional marketing system. A digital Marketer keeps honing his/her technical, networking, learning, and business awareness skills. Based on the area of interest, aptitude, and specialization, 20 to 30 job roles are available to choose one's liking.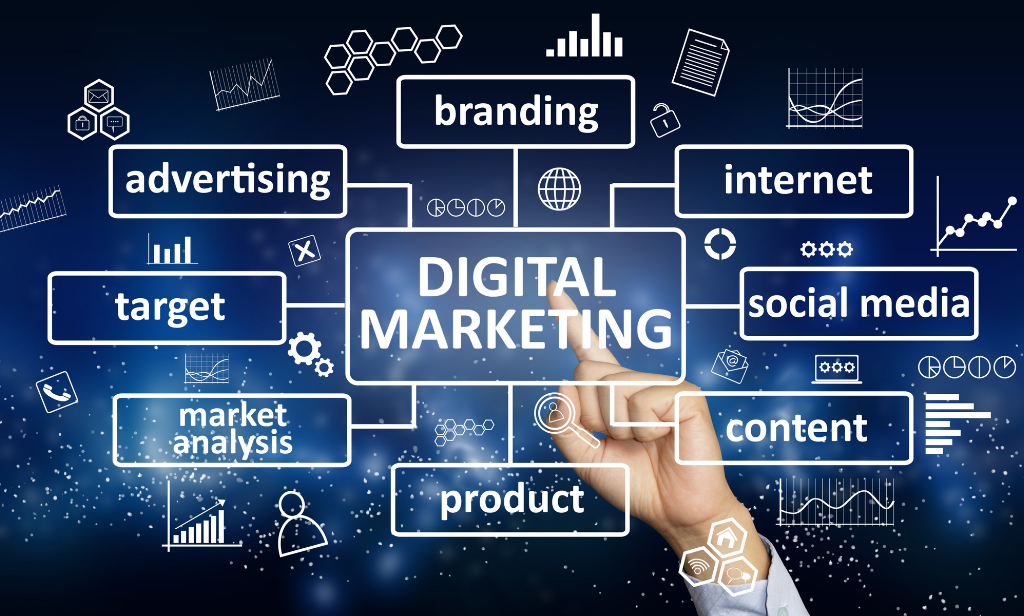 The increasing number of Digital Marketing Professionals
India boasts of quite a few inspiring personalities with huge success stories from the digital marketing space in the last 15 to 20 years with name, fame, and recognition. Their knowledge, innovation, strategic mindset, and customer-centric approach have taken them far. Some of them like Sorav Jain, Pradeep Chopra, and Mridul Kabra have set up Digital Marketing Institutes too.
Top 10 Digital Marketing Courses In India
Here is a list of the Top 10 Digital Marketing Courses in India in no particular order. Some of them have a rating, each given by around 5000 or more viewers.
1. Henry Harvin – Best Digital Marketing Courses In India Online and Offline
Henry Harvin Contact No: +1 (253) 7858210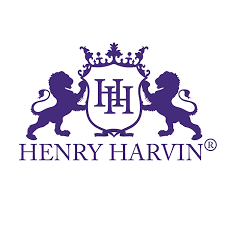 Rating – 4.7/5 Duration – One year of classroom/online training and e-learning
Fees – 12500/- Advantages – One to six months internship and 100% placements
Henry Harvin is a global Edtech company that operates in 97+ countries. It is ranked in the top 100 Edtech companies in India. The biggest advantage of taking up the Digital marketing course in India through Henry Harvin is that the trainee gets 7 certificates in one course. The qualification needed to join this course is a Bachelor's degree in any branch of knowledge or pursuing a Degree final year with an average of 50% marks.
Along with the training you get the learning from live projects, 12 boot camps and hackathons. A few of its hiring partners from a pool of 200 and more are Cisco, Accenture, Tech Mahindra, Airtel, Amazon, and HCL. Placements are done for ten or more roles in Digital Marketing like Search engine specialist, Social Media Marketing expert and others. Henry Harvin's Digital Marketing course trains people in multiple specializations so that they are free to select an area that is to their liking and interest. The trainees are given freelancing privileges and one year's membership in the HH Marketing Academy. Along with the Digital marketing course topics, the trainee gets free access to 5 soft skills modules.
2. Digital Nest Hyderabad – Best Digital Marketing Training institute in India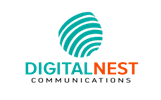 Rating – 4.8/5 Duration – 2 months of classroom/online training and eLearning
Fees– 35000/- Advantages – 2 months Internship and 100% placements
The Digital Nest institute established its presence in 2012 and is recognized globally today. It has been given the Times of India and Silicon Awards multiple times. It
has some of the best Digital Marketing professionals as trainers and speakers. It offers the course through the classroom as well as online training modes. It boasts of state-of-the-art infrastructure and advanced Learning Management Systems. The course equips its learners with more than 28 relevant skills and provides backup classes and videos. The organization liaisons with more than 200 top companies for placements and Corporate training. Other than the core topics mentioned below, one of the unique features of the Digital Marketing course is that it trains in adapting the traditional marketing systems to the present-day fast-paced technology-dependent marketing systems. The course is strengthened by its training in copyrighting, editing under content writing, and some soft skills too. Digital Nest offers L2 and L3 levels of Digital Marketing courses too.
3. Digital Scholar, Chennai – Best Digital Marketing Training In India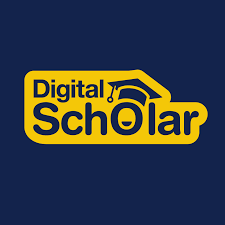 Rating – 4.9/5 Duration– 3 months (online), 3 months (classroom, Chennai)
Fees – 39,500/- (online) Advantages -3 months paid Internship and 100% placement
75,000/- (given discounts based on certain criteria and cashback provision too)
The Digital Scholar Institute, Chennai provides an agency-styled online digital marketing course. This organization started was started in 2019 by Sorov Jain. He is considered a digital marketing pioneer with more than 12 years in the industry. He is among the top 50 influencers of content marketing on LinkedIn and one of the top 100 influencers on Twitter. Digital Scholar is an official partner of Google and Facebook The Digital Marketing course by Digital Scholar has more than 18 modules and the online course has flexible days and timings.
They also give live project experience. The training hours are 120 plus live sessions with customer centricity as the main focus. Most prominent industry experts train the students. There is a provision of ₹9000 cashback during training. The institute provides opportunities to earn while learning. It collaborates with 40 plus big organizations in the industry for placements. The classroom training program is in the Chennai training center. The internship program is part of the course. All the study material can be accessed on the LMS for a lifetime.
4. Digital Academy (Mumbai and Delhi) India – Best Digital Marketing Certification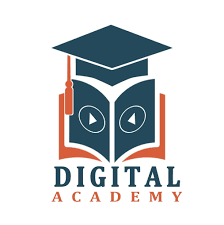 Rating – 4.9/5 Duration – 6months (online), 4months (classroom/offline)
Fees– 57,000/- Advantages– Internship, no guarantee of placement, though opportunities shown
The Digital Academy, India is powered by Digital Vidya. It has trained more than 5000 professionals in the last two years. The Certificate Program in Digital Marketing Course offered by this institute has 13 modules useful for students, entrepreneurs as well as professionals. It includes intensive 15+ hands-on real-world projects and tools. The course includes designing and executing pay-per-click campaigns on Google Adwords and Facebook. It also helps in becoming a Google Certified Professional by administering Google Adword tests.
They have more than 15 top trainers in the industry conducting the sessions. This group is a mix of experts from across the globe. Batches are conducted on weekdays and weekends, though the duration of the weekend course may increase. The offline classes are conducted in Mumbai and Delhi but the online classes are for interested learners across India. The minimum qualification is a Bachelor's Degree with an average of 50% marks. They have a tie-up with 40 top brands in the industry. The certificates are given by reputed Business schools.
https://www.digitalacademyindia.com/
5. EduPristine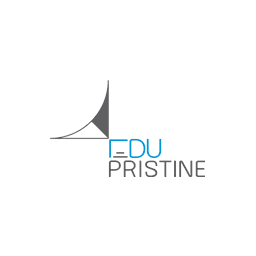 Rating – 4.8/5 Duration – 4 months (online), 6 months (offline/classroom-all centers)
Fees – 25000/- (online), Advantages -2 months internship and 100% placement
33000/- (classroom)
EduPristine was founded in 2008 and is affiliated to the Adtalem Global Education (NYSE: ATGE), United States Of America. EduPristine provides the Digital Marketing course online and classroom/offline across India. The course has 35 modules covered over 150+ hours and includes 40+ must-know tools used in the industry. It gives 15+ certificates to the person who completes the course. A person who gets less than 50% in the final exam gets a certificate of participation. If a trainee gets more than 50% he or she is given a certificate of excellence. Added luxury of spending 50+ hours in the digital library is also part of the package. Another privilege is that there is after-course engagement with the top-notch faculty members too. The course is a combination of theory, practical and experiential learning/training. Relevant soft skills training, guidance on resume preparation and job interviews are also part of the package. The institute has tie-ups with an impressive number of top brands and organizations.
6. Digital Vidya (Delhi, Mumbai and Kolkata)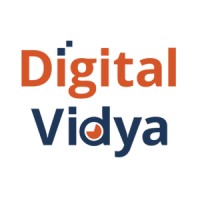 Rating – 4.5/5 Duration – 4 to 7 months (online), 3 months (offline/classroom) Fees – 72000/- (Online) Advantages – research-based internship in Digital vidya and Social media internship with NASSCOM
Digital Vidya is quite popular across Asia as a digital marketing leader. It has trained more than 35,000 professionals From 55 countries and 15000 brands from 2009. It partners with large corporates like Google, Microsoft, LinkedIn, and Twitter. The CDMM course is certified by the Government of India(vSkills). It has 44 core modules which include the latest tools used in the industry, has 15 +certifications and provides Lifetime Access to the latest content on Digital Marketing. The offline/Classroom Training is given in the Delhi, Gurgaon, Mumbai training centers at present and is slowly starting in others too. If the trainee wants a shorter modular course and not masters then it costs less and is of 4-month duration. but it will be a very poor cousin to the original program. The placements happen across 250 placement partners.
7. Upgrad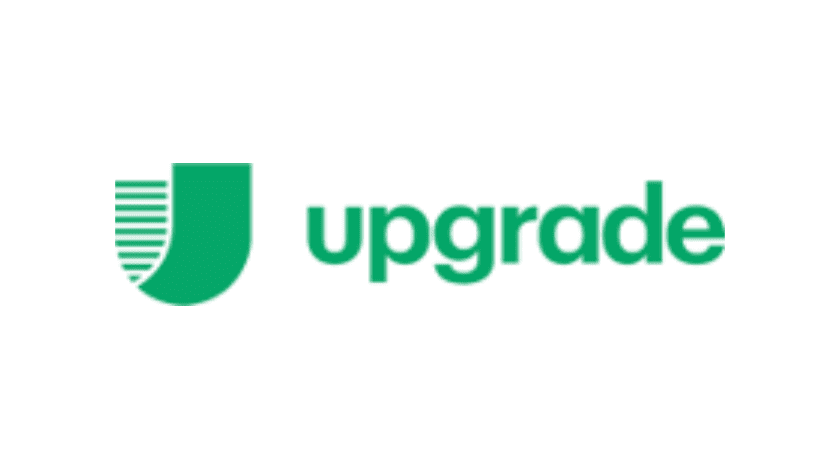 Rating – 4.5/5 Duration– 7 months (32 weeks)
Fees – 1,05,045/- (with one specialization) Advantages – 17 + case studies and placement support
UpGrad's digital marketing program is unique because they focus more on the marketing fundamentals and concepts. Ronnie Screwwala, its co-founder is considered one of the top Ad wizards of the country and is a well-known investor in start-ups. The Advanced Certificate in Digital Marketing and Communication Course gives a holistic focus and knowledge of the industry. A Bachelors's degree in any discipline is required as a minimum qualification. The faculty members are marketing heads or leaders of major companies like HCL, NASSCOM, and more. The case studies which are part of the course curriculum have been developed by top brands in the industry like the case study of the social media strategy for Grofers. More than 80 of the latest tools and techniques in digital marketing are introduced to make the marketing process easier to understand. The participants experience live campaign projects. A section of the course deals with guidance in resume preparation, attending mock interviews and understanding which jobs are suitable for each person.
Upgrad.com
8. Indian Institute of Digital Education, Mumbai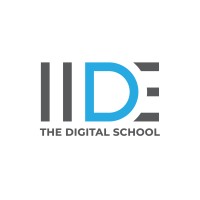 Rating – not known Duration – 6 to 12 hours (short term), 3 months (Advanced certification course)
Fees – 6355/- (short term) Advantages – 100% placement
72,033/- (Advanced certification course)
IIDE is India's Premier School For Digital Marketing training which was established in 2016 and is ranked among the top institutes of its kind in the country. It has continuously strived towards imparting digital skills to learners. They have a short-term course, an advanced certification course and a Post Graduate Program in Digital Marketing. The short-term courses are given as individual modules of the core topics (list given below). They consist of 6-12 hours of video and live sessions with flexible timings. A certificate of completion is given.
The Advanced Certificate course in Digital Marketing is online and the certification is given by IIDE in alignment with Google and Facebook. It has live online sessions, self-paced video lectures, 1on1 mentoring, the mastery of 20+ industry tools, 40 + hours of video content on the latest trends in the industry, and the trainees experience 8 Brand projects. The best thing is all sessions are held in the evening so that professionals can join too.
9. Digidudes.In, Hyderabad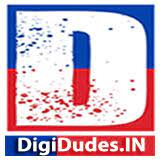 Rating – 4.8/5 Duration– 2 months (online diploma course), Advanced course duration not known
Fees – 10,300/- (diploma) Advantages – Internship,100 % placements
23,300/- (Advanced)
DigiDudes is a digital marketing training institute launched on 5th October 2015. The Digital Marketing course is executed in collaboration with Great Lakes Executive Learning, which has been ranked consistently among the top 10 B-Schools of the country by Outlook, Business World and others. The Digital Marketing courses (online and classroom) are offered at two levels – Diploma and Advanced but the commitment to all-round training is not compromised. Their team of expert trainers are from the corporate world and include Ratan Tata and Indira Nooyi. They identify the gaps in the existing education framework of the students and the evolving business landscape and offer the best possible training modules. A Bachelor's Degree is the minimum qualification. It has 19+ modules, 8+ certifications, uses 40+ live practical tools and gives 20+ paid tools. The job placements include some Fortune 500 companies. The course has a provision to earn passive income through freelance affiliate earning. The trainees are engaged in real-time practical projects. The certification is by Digidudes, Google Ads and Facebook.
Digidudes. in
10. NIIT – Best Digital Marketing Courses Online in India
Rating – not known Duration – 20 weeks
Fees – 70,000/– Advantages- placement assured
The National Institute of Information Technology was set up in 1981 to take up programs on leading skills and talent development to make an employable workforce industry-ready. It has been awarded and recognized as a leading Corporation in this country. There are 100 training units in 30 places around the country. The PG program in Digital Marketing and branding trains the learners to align strategy to business goals. It provides a full-stack competency in business and professional skills. This program is not available online. The trainees have to be present in the classroom and live sessions will be conducted by faculty through video conferencing simultaneously across all 30 centers. Any graduate with 50 % and above marks can join this course which is conducted during weekends too. All core topics are covered.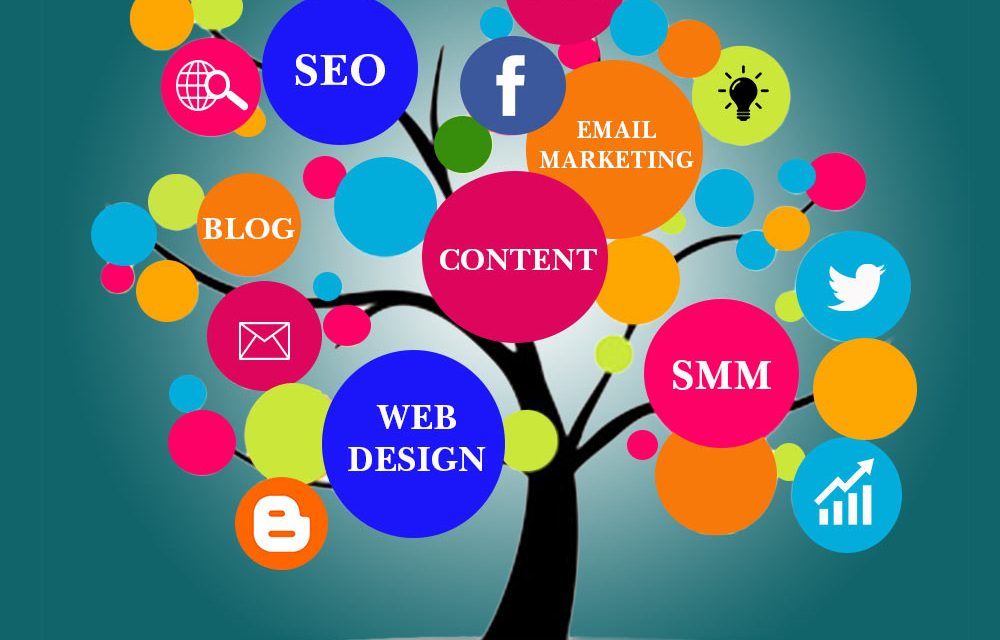 The Core Topics in a Digital Marketing Course Training
All these digital marketing courses must have the core topics, along with any Business management, strategy, content writing, and soft skills modules the institute wants to package in the digital marketing course. A good digital marketing training course covers:-
Fundamentals of Digital Marketing
Website Designing and Development
Search Engine Optimization (SEO)
Search Engine Marketing (SEM)
Social Media Marketing (SMM)
Email Marketing
E-Commerce Marketing
Influencer Marketing
Content Marketing
Growth Marketing
Video Marketing
Mobile Marketing
Google Adsense and Affiliate Marketing
Online reputation management
Web Analytics
Each of these topics has 10-15 sub-topics and any reputed institute may add a few topics from Business Management too. Most institutes offer the Digital Marketing course on campus as well as online with a specified duration – 3 months to a year or more. The criteria to select the best digital marketing institute are the syllabus, location (if on campus), provision of internship (paid or unpaid), placement, and certification. Though some Digital Marketing Courses online are offered free, very few of them offer certification, internship, or placement. One of the rare free digital marketing courses online is the 14 hours of training given by Google Digital Garage which is certified but doesn't have an internship or placement facility.
Conclusion
"Innovation needs to be part of your culture. Consumers are transforming faster than we are, and if we don't catch up, we're in trouble." – Ian Schafer ( the Co-Founder & CEO of Kindred, founder and former CEO of the award-winning global ad agency Deep Focus, and one of the media, advertising, and tech industries' leading voices and provocateurs.)
The words by Ian Schafer demonstrate the speed at which the digital marketing industry is growing. It is beneficial to get the professional certificate of a Digital Marketing Course. It makes one fast, strong, and suitable for adapting to the quicksilver trends of the industry.
Recommended Reads:
FAQs
Q 1. Does getting certified in a Digital Marketing Course worth it in India?
Digital marketing courses have gained a lot of recognition, especially in the last four years due to the online business picking up tremendously due to the pandemic. It is wise to complete the course from a well-known training institute as it proves to be an advantage in placement.
Q 2. What are the challenges one may face in digital marketing?
Some of the challenges one might face in Digital Marketing are –
It is a highly competitive field these days so it is imperative that one keeps ahead by upskilling and gathering information on the latest trends.
 It is a technology-driven and dependent industry so upgrading of technology and innovation is mandatory.
It is not a 9.00 Am to 5.00 PM job, especially if your customers are spread across various time zones of the globe.
Hacking is always a threat to the security and privacy of your business secrets.
FAQ 3. Can the change in the digital marketing trends in the future be predicted?
Though Digital Marketing courses have been gaining popularity in the past decade no one could predict the rapid growth and development in Digital Marketing in the last three to four years and so the upward swing in the demand for the courses. Along with other givens in Digital marketing, predictions for 2021 lay emphasis on better ways to approach customer service and establish a strong customer base. So any good course of Digital Marketing has a Customer-centric approach as one of its core areas of learning
FAQ 4. Which is the best online Digital Marketing course in India?
Most of the highly reputed institutes like Henry Harvin, Vidya Scholar, EduPristine, and others offer online courses as their target learners are both students as well as working professionals.
FAQ 5. What are the three most important components of digital marketing in 2021 which need to be addressed by a Digital Marketing course?
Any Digital Marketing course must prepare the learner in these three main components: Lead Generation, Lead Capturing, and Lead Nurturing.