Are you an entrepreneur or a businessman or even a lady running a household small start-up? Anybody you can be! Maybe an established businessman also!! But everyone must be facing the problems and challenges regarding marketing and advertisements in more or less manner. So, this blog is for you! And the answer for everyone is Digital Marketing! And you will get to know not five, not seven but 14 Most Useful Digital Marketing Tips.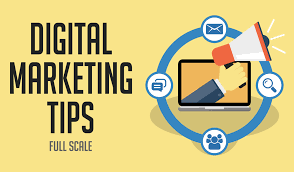 Prologue:
But, what is a digital marketing and why is it so effective? Let me answer these first, before going to the digital marketing tips as such.
One of the modern-day quotes in marketing is,
"Ignoring Digital marketing is like opening a business but not telling anyone."
Yes! It is true!! And the answers to the above questions lie in this quote itself. Let me explain.
What is Digital Marketing?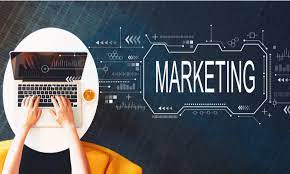 Traditionally, people used to promote the products via television spots, direct displays, emails, billboards, etc. But, as the world is revolutionized with digitalization; businesses and therefore their promotions are also digitalized.
So, in simple words, digital marketing is; marketing for your product by using any and every kind of digital platforms like the internet, social media, entertainment media, websites, e-mails, and all electronic devices. That further means, reaching a wide array of your customers. It also enables the audience to know not only about your product but also about your perspectives. In addition to that, digital marketing makes it possible for customers to buy the product with minimum clicks! Now, here again, lies the answer to another question. Let's see what it is.
Why is Digital Marketing so Effective?
Basically, because, it is very easy and handy to reach every kind of consumer from the cozy comfort of their homes, offices, travel, cafes, armchairs in gardens and terraces, and whatnot, all over the globe.! Despite this, digital marketing also adds the following benefits:
· So firstly, the reachability to the global audience, it opens up the doors for business growth and expansions.
· In addition to that, personalization strategies help to track the specific targeted audience with clear preferences and requirements. This, in turn, is directed towards constructing distinctly relevant experiences for them so that they can easily connect with the product.
· Another important thing is, digital marketing saves time, energy, and money. Large promotions are possible with a small budget as well as a small team.
· Also, various digital marketing software even make the strategies easier and faster to design and apply.
· Next is, your brand will be visible to a geologically more wide range of people.
· Furthermore, frequent and quick communication with the customers is possible which is not that possible otherwise in traditional ways.
· And last but not least, data collection and analysis play a key role in making better decisions for overall business growth and expansion.
Now, as this blog is for beginners in digital marketing; let me also tell you the types
of digital marketing.
Types of Digital Marketing: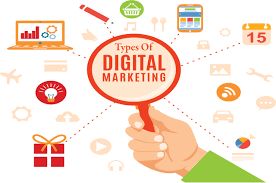 · Search Engine Optimisation (SEO)
· Search Engine Marketing or Paid Search or Pay-per-Click (PPC)
· Audio and Video Marketing
· Social Media Marketing
· Email Marketing
· Content Marketing
· Local Advertising
· Digital Displays
· Affiliate Marketing
· Influencer/Advocacy Marketing
· Pay per Lead (PPL) or Content Syndication.
Are you afraid of reading these types? Don't be! These are just technical terms. It can
be a little crucial but not that scary. With some practice and effort, many of them can be easily manageable. If you really want to be in the business of digital marketing, I am giving the details of one of the best Digital Marketing Courses in the last of this blog.
Now, without wasting the time; let me clear the skies for you. So, here are the fourteen digital marketing tips coming ahead.
14 Most useful Digital Marketing Tips.
1. Get Familiar with the Digital Marketing Terms: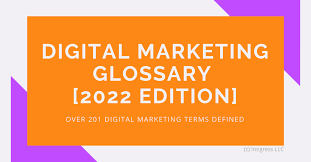 The first and most basic digital marketing tip is to thoroughly get to know all the related
terminology to avoid confusion. Furthermore, you must know how and where to use them. This is a pretty theoretical and fixed kind of requisite actually. Otherwise, digital marketing is quite dynamic and creative in nature.
For example: To register your product in top search listings, effective use of words in SEO is very crucial. If the words are not influential, the product may be listed at lower ranks in the search lists. Hence, the product may be skipped by the audience as they may not browse beyond a couple of pages.
Because this is a very basic and theoretical requisite, one can easily get acquainted with it. And he will be ready to see the big picture ahead in this field.
2. Establish Your Intent of Digital Marketing: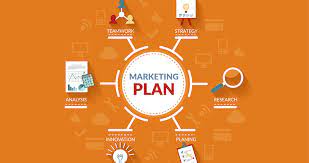 After you have decided to swim in the sea of digital marketing, the first thing you
should do is to establish your digital marketing plan. This digital marketing tip may seem to be not so important or beginners may think that they don't want to go much more technical in the starting. But more than technical, it's precision. Because you are a beginner, your brain may be hazed with many kinds of confusion that are to be cleared. So, this precise planning will help you to remove that one by one. Keeping it simple for you, the planning includes:
· To set the goals and objectives of digital marketing.
· To allocate and sanction the budget for it.
· To decide and design your digital marketing strategy accordingly.
This discrimination will guide you to get success in digital marketing even if you are a beginner.
3. Fence in Your Target Customers: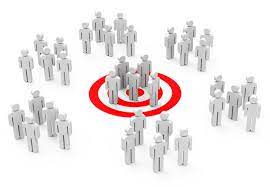 Now, this is the one digital marketing tip where you don't have to do much. But, do
the same things differently which is easily possible. Let me elaborate. You already know what your product is and to whom it is for. You have to just demarcate your customers from the sea of customers! And this is to save time, money, and energy. It is always feasible to attract your target audience rather than wasting resources on everyone.
For example: If you are a wedding planner, your target audience will be brides and grooms, and if you want to sell baby products. Your target audience will be all young and would-be parents. As simple as that! But this demarcation helps to decide your goals.
4. Explore About Your Customers:
This next digital marketing tip is just an extension of the previous one! The more
you know about your target customers, the better you can do with digital marketing. This research includes their interests and trending changes. In addition, which kind of social media is popular with your target customers, the most famous key trending words regarding your product as well as a grasp of the industry and the competitive challenges. So, whatever type of digital marketing you use as I stated above, this information will add value and quality to your marketing skills.
5. Always Be in the Eyes of the Audience:
Oh! This is quite an interesting digital marketing tip! There is a thumb rule in
traditional marketing: 'Jo Dikhta hai Wo Bikta Hai.' That means the products which are displayed, get easily sold out. Let's digitize it. How? Let me explain. This is nothing but posting the related content regularly on the digital media of your choice.
Now, related contents include anything and everything which you can. It can be photos, videos, articles, blogs, and most important reviews and ratings if any. You can also showcase your struggle story, brand development, something you are doing for the social cause through your brand, etc.
Here, the important is; to post and post it regularly. Otherwise, in this dynamic competitive world if you are out of sight means you can be out of the market.
6. Grab the Social Media and Integrate Various Digital Platforms: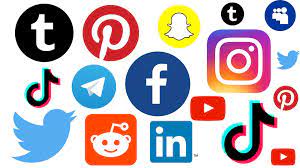 Down in the list, the next digital marketing tip is also already what we do generally
on social media. The only difference is here, you have to do it with some ideas, targets to achieve, and concepts.
Social media are the platforms where every individual spends his maximum time and stays always tuned with it. Not only that, but the majority of individuals are active on more than one social media platform and the number is increasing day by day. Therefore, regular updates on various social media platforms and their synchronization will expose a person repetitively to your product. Also, because for the same promotion the platform gets changed, so even if the person repeatedly comes across the same thing, he won't get irritated. In fact, it adds value to the latest trend.
7. Taking Advantage of Email Marketing: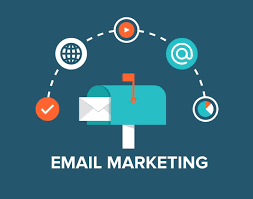 Again, this is one more digital marketing tip that we are very well used to and
therefore, of much interest to beginners. From the time our mailing is digitalized, Email marketing is the very first form of digital marketing. Since then, its charm has continued. Its Return on Investment(ROI) ratio is 3600%. That means for every Rs.100 to be invested in email marketing you will get returns of Rs. 3600. To convince you more on it, just have a look at the following points.
· It is very easy. We all already have email accounts and we all are already using those. So It is very cheap as well.
· Because you yourself can do it, you have control over the content to be posted.
· Through emails, you can connect with people personally.
· In addition to that, you are giving the choice to the people to subscribe or unsubscribe you on their own. So, they don't feel bothered.
· You can establish and maintain a great rapport with your customers and can connect with a large audience in no time very easily.
Up till now, we are discussing digital marketing tips that anyone can
follow on his own. But subsequently, the following digital marketing tips are those which require some expertise and/or some budget. Still, those are not that much out of the reach.
8. Using Visual Contents: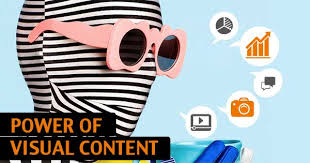 In the same line as the above digital marketing tips, a beginner can do it by
himself, creating and uploading visual content is one of the most effective ways. Everybody prefers watching videos. Hence, videos that include all the information about the product, how to use it, reviews, etc. boost the business for sure. Videos are a strong medium to provide complete product information to customers, at the moment they want and at the place wherever they are. Furthermore, videos weed out the requirement of a customer to check it physically too much extent.
Statistical data shows that inculcating videos in E-mails can boost sales by 300%. At the same time, it also lowers the rate of unsubscribing by 75%. Isn't it amazingly fruitful?
Now, here are again two aspects as to whether you want to invest money in it or not. You can do it professionally all the time. But as a beginner, if you don't want to invest, it's totally fine. You can always create videos with your smartphone with natural lights. You can ask your friends to act. Nowadays, there are so many mobile applications that enable you to videography like a professional. You can take help from all these tools.
Up till now, we are discussing digital marketing tips that anyone can
follow on his own. But subsequently, the following digital marketing tips are those which require some expertise and/or some budget. Still, those are not that much out of the reach.
9. Differentiate Between Marketing and Branding.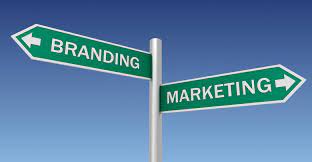 As a beginner, this digital marketing tip may seem to be difficult or complicated for
you. But in the due course, when you will understand, you can make appropriate decisions regarding it.
For now, let me explain. Basically, Marketing is just the promotion of your product for sale. As simple as that. So, it is obviously short-term. It is definitely one function of branding.
Whereas Branding is telling your customers who you are. Branding inculcates trust, loyalty as well morals in your customers toward your product. Therefore, it automatically builds long-term relationships with the customers. Once the trust is established, you have to maintain it in the form of quality and services. This in turn strengthens the existing products as well as boosts up the new launches.
10. Accessibility of Your Website on Phones and Tablets:
In terms of accessibility, this digital marketing tip is the primary requisite and
equally important. Nowadays almost everyone has a smartphone and many even have tablets. Those are the mini handy computers with few limitations only. Likewise, many people are phone and tablet-smart but not system smart.
For example, Even labor-class people are phone smart but don't even know how to start the system.
Therefore, making the website phone and tablet-friendly which can be easily opened up on these devices, automatically increases the number of visitors to it. Also, Its layout should also be customer friendly to attract traffic.
Now here, building and designing the website will require expertise and some budget.
11. Sanction the Budget For Advertising:
Next in the digital marketing tips is using paid advertisements on various
social media platforms. This includes PPC (Pay per Click) strategies. Paid ads on Google, Microsoft, Facebook, Twitter, Instagram, Tiktok, Snapchat, etc. will give you amazing results.
Basically, why are we so interested in digital marketing? For quick and maximum promotions of the product to flourish our business! And we have already discussed that people spend maximum time on social media and the web. Plus, paid ads can be target specific and you can experiment with them taking the advantage of creativity and flexibility.
But the side of the coin is, paid ads are a little more expensive and very carefully designed to avoid failure. And with professional help, this is not a big task.
12. Deployment of Digital Marketing Tools: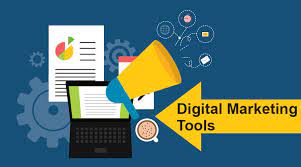 Why I have to mention this as a digital marketing tip is a very simple thing. Most
often it happens with beginners, those who generally don't want to spend money or want to do it by themselves first. So, they may get lost in confusion due to all the hustle-bustle and pressure because digital marketing can equally be overwhelming as well for a beginner.
To keep it simple, just like if we are gardening, we will use gardening tools to get the job done quickly and efficiently. A mechanic will use mechanical tools. It saves time and energy with prominent results.
Similarly, there are many digital marketing tools we can use. Furthermore, a beginner can use the free version first, and then as per the requirements, he can go for the paid ones. Doesn't matter if you are a digital marketer or using digital marketing for your product.
For Example, SEMrush or Ahrefs are good for SEO; Hootsuite is a social media manager; Chatbots is a good and interactive customer assistance tool, etc.
13. Focus on Search Engine Optimization (SEO):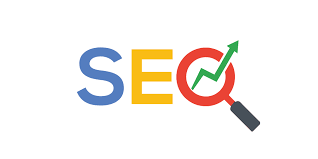 SEO is one of the most crucial among all digital marketing tips. The Search
Engine Optimization simply means whenever somebody searches about anything on any kind of search engine; among all the available options; whichever comes on the first-page listing. The mindset behind it is first to come first sold or supposed to be on the top rankings or unavoidable or latest trending. So, anyways should not be missed out by the audience. It attracts traffic resulting in an increase of favorable outcomes.
This digital marketing tip is very crucial yet, very important and 'The Must' to follow. SEO can be done by in turn optimizing the website and the related web content. For beginners, it can be baffling but trust me not so difficult. But, yes! You need to have an expert in it.
14. Go For Influencer Marketing:

Last but not least is taking the advantage of the influence of any public influencer to promote your product. So, of course! It needs to be paid.
The benefit is, though you have to pay; returns are manyfold. Any public influencer or celeb has a large number of fans following. That means that many people trust the influencer and listen to him. Hence, when such an influencer promotes your product, it is automatically heard and many times, taken action in your favor.
Additionally, it provides a chance to promote your product in front of a new set of audience in an effective way without any hard feelings from them.
Sometimes it also happens that micro-influencers gather more traffic as they appeal, 'People like me.' This directly connects with the public supposing the micro-influencer is one of them.
Research has shown, for every Rs. 100 spent on influencer marketing gives an ROI of Rs. 650! Thus, influencer marketing avails you with a great deal of opportunity.
Now, after going through all these digital marketing tips, the haze of fear and confusion must be cleared. But, still, there may be some doubts because many things require some precision as well as some expertise. Also, if you are a beginner with a small-scale business, you may definitely try to do it by yourself which is absolutely fine. But those who are seriously thinking about digital marketing business can go for Digital Marketing Course.
One of the best institutes where you can pursue a Digital Marketing Course is Henry Harvin Institute. It is always advisable to learn anything from experts.
Website: www.henryharvin.com
In A Nut-Shell:
Digital marketing is the need of the hour. Whether you are a digital marketer or want to use digital marketing for your products. It may seem to be more techno-savvy but it is creative as well. Its dynamic nature creates wonders for businesses. Doesn't matter if you are selecting only one kind of digital marketing or synchronizing depending on your target audience. Once you start kicking in the waters, you will learn to swim.
         So beginners, have courage! The world of digital marketing is waiting for you!! Just go for it!!!
FAQs
1. Who can join a digital marketing course?

Ans. Entrepreneurs, businessmen, YouTubers, bloggers, freelancers, those who want to work from home, retired people, literally anyone.

2.  Which is the most important aspect of digital marketing?

Ans. In digital marketing Search Engine Optimization (SEO) tools are the most important ones.

3.  Why is Digital marketing so important?

Ans. Lower cost, dynamic nature, and ability to reach people anywhere in the world make it appealing and important for businesses.

4.  Is digital marketing in demand as a career option?

Ans. Yes, Of course! Digital Marketing and associated skills are highly in demand as everything is digital now.