Writing is like an exercise, a practice. Beginners starting their journey to learn and write English must remember this. This is not an overnight achievement. Furthermore, writing requires a lot of perseverance. Besides, your writing journey will not be a simple one. There will be good and bad days. Before beginning your writing journey you must know these English writing tips for beginners.
This blog today will talk about the top 20 English Writing Tips for Beginners. It will show you what a writing journey looks like, and also give you some important writing tips for you as a beginner.
The first 10 tips are for absolute beginners to the language. Let's get started-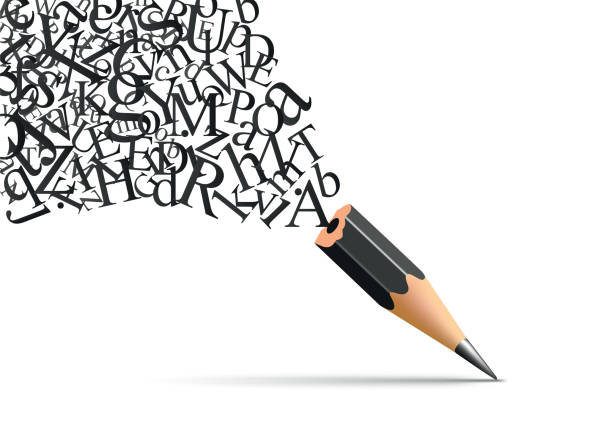 1. Writing is a slow process
Before you begin you must remember writing is a slow process. It will take time and patience just like any other skill; writing is also a skill that requires practice. If you are a beginner, it will take at least a year of everyday practice to get good control of the language.
With practice, you can surely learn to write good everyday English.
2. Listen to the language
You must have heard about LSRW (Listening, Speaking, Reading, and Writing). LSRW is the basic process to learn and write any language. Hence, following this process, you will learn the basic grammar and use of simple words in a given time.
Firstly, surround yourself with the language as much as possible. Watch English movies, listen to English songs, and enhance your exposure to the language.
3. Speak where it is possible
The second step in LSRW is speaking English. As it is said, learning begins at home. So start speaking at home. Talk to family members as much as possible. Do not worry about fluency and grammar, just speak without hesitation. With time and practice, the process will become easy.
If you do not have people around you to talk to, you can join any online language community. There are plenty of online language learning communities welcoming interested candidates. You can join one of these communities and become part of an English-speaking group.
4. Read whatever you lay your hands on
The next step is reading. Reading is very important to become a good English speaker. Get simple books and start reading. Get fun books to enjoy the process.
Reading will help you get indulged in the language and learn the use of words.
5. Keep a journal (Writing)
The last step of LSWR is writing. It is highly recommended to keep a journal. Do you know what maintaining a writing journal can do? It can do miracles. Write down all the words you come across, practice grammar, and create your own stories to practice writing.
Dedicate 30 minutes everyday to write in your journal. This practice will help to-
a) Enhance vocabulary
b) Enhance better use of words
c) Improve grammar
d) Enhance imagination and writing skills
Maintaining a journal will help you keep track of your progress and hence show great results.
6) Watch movies/ shows
All the best movies and shows of all time are in English or have subtitles translated into English. You not only get a chance to watch good shows and movies but also learn English from them.
While watching a show note down the common English structures used in the movies and shows. This will help you learn regular simple conversational sentences. Also, note down the words you find interesting. Write these words in your writing journal and keep practicing these words. This simple exercise will help you gather good words and enhance your vocabulary.
Furthermore, watching English shows and movies also enhances your exposure to the culture.
7. Join English Speaking Community
This is a great step towards building your acquaintance with the language. Join an English Speaking community.
The online world today is expanding and there are plenty of ways for learners to learn a new skill. There are plenty of language communities online where you will find your group with similar interests.
Joining a good English Speaking community will help you become a part of a group of English learners. You can talk/chat with your fellow candidates, discuss problems, conduct online meetings, and participate in various activities.
This will help you to build a network of English speakers, make you feel a part of the culture, and hence help you learn the language quickly.
8. Practice grammar
Grab some simple grammar books and learn the grammar rules. How much learning English is a natural process, it also requires rote learning the grammar rules.
Find simple common grammar rules and try to remember them. Write simple sentences in your journal using these grammar rules.
Pick common everyday activities and try writing them with correct grammar.
9. Always use a dictionary
While reading or watching an English movie, always keep a dictionary beside you. Look for words you do not understand. With continuous practice, you will enhance your word power and hence your understanding.
10. Keep patience and practice
Last but not the least, keep patience and practice everyday. This is the key to success. Devote atleast an hour to learning English. Keep track of your progress. Be comfortable with the process and most importantly cast away your fears.
Now that we have addressed the absolute beginners, let's move forward to learners seeking higher levels of writing skills. The following tips will help you polish your writing skills-
1) Let go of your fear
The only hindrance between you and your writing journey is your fear. Don't fear expressing your views. Be comfortable even if you feel you are not good.
Moreover, even great writers continuously look for areas of improvement. So it is natural to always feel less than good writing. Nonetheless, keep writing.
2) Maintain a writing schedule
This tip looks different to different writers. Maintain a writing schedule that suits you and keep to it. This tip will help you to sit and write no matter what.
The biggest hindrance a writer can face is finding inspiration for writing. No doubt how much inspiration is a part of this creative process, you must discipline yourself to write.
On the days you don't feel inspired just sit and write. Maintaining a writing schedule will help you achieve this.
3) Edit
As a writer, you already know how editing plays an important role in writing. The best tip is to take your old writing and edit it. This practice will improve your writing skills and study your patterns of writing.
4) Overcome writer's block
Again, you must already know about writer's block. Who doesn't face writer's block? The following tips will help overcome writer's block.
Moreover, writer's block looks different to different writers. Nonetheless, these tips will help you overcome writer's block.
a) Go for a walk- Going for walks will help generate creative juices. Take breaks in between your writing to keep the wheel moving.
b) Make a cup of tea- Yes, make a cup of tea. This can break writer's block.
c) Listen to music- Listening to music will also help release creative juices.
D) FreeWrite- Freewriting means writing within a set time without stopping. This exercise will break the resistance in writing. It doesn't matter if you write good or bad, just write anyway.
5) Practice "Stream of Consciousness"
Stream of Consciousness is more like freewrite. Stream of Consciousness means simply writing whatever comes to your mind without stopping. This concept was developed by Julia Cameron, author of the book "The Artist's Way". Julia Cameron says practicing Stream of Consciousness unblocks mental blockages.
6) Do not compare
The worst you can do to yourself is compare yourself with others. It is imperative to remember that all writers are at different levels of writing. Do not compare with other writers. Keep practicing and slowly you will develop your writing skill.
7) Write about your day
You can do one simple exercise, that is, write about your day in your journal. But when writing, describe your day in a crafty way. For example-
Instead of writing-
I woke up at 5 AM.
.Write-
I woke up at the break of dawn. My watch flashed at 5 AM and the beautiful chirping of the birds reached my ears.
8) Write your own story
Who doesn't dream of writing a book? You can practice writing your book in your journal.
Write about your characters, describe a plot, give voice to your characters, describe a scene, and make summaries of stories.
This is a great exercise to take your writing to another level.
9) Let go of perfection
Perfectionism kills creativity. Do not seek perfectionism, seek improvement. Most writers don't even begin because they want the perfect piece of writing which is very hard to get. So just begin no matter how it looks.
10) Keep patience
It is very important to keep patience in this journey. There is no stop to improving and it is not a day's work to get your piece of writing. So if anything can get you far is patience.
Conclusion
The English language is the most important in today's world. It is the language of communication. Whether you are a professional writer or someone looking to improve your everyday English, you can follow the basic process of language learning and get a reasonable command of the language.
Q.1 Is a professional writing course beneficial?

Yes, a professional writing course is highly beneficial.
Q.2 Is online writing certification beneficial?
Yes, it is highly recommended to go for online writing certifications.
Q.3 Do I need previous experience to apply for a writing course?
No, you do not need any prior experience to apply for a writing course.
Q.4 Is a writing career in demand?
Yes, a writing career is in high demand.