What Is Creative Writing?
Creative writing is an artistic way to express your imagination on paper or a digital platform. It is a journey in which the writer experiences lots of turns, twists, breakers, false moves, sights, visions, and many more. However, In this journey, you learn to correct and edit yourself. No matter which background or writing style is, you can make space in the world of creative writing. No wonder your first novel or book becomes a masterpiece. Moreover, a creative writer makes every effort to tell stories uniquely.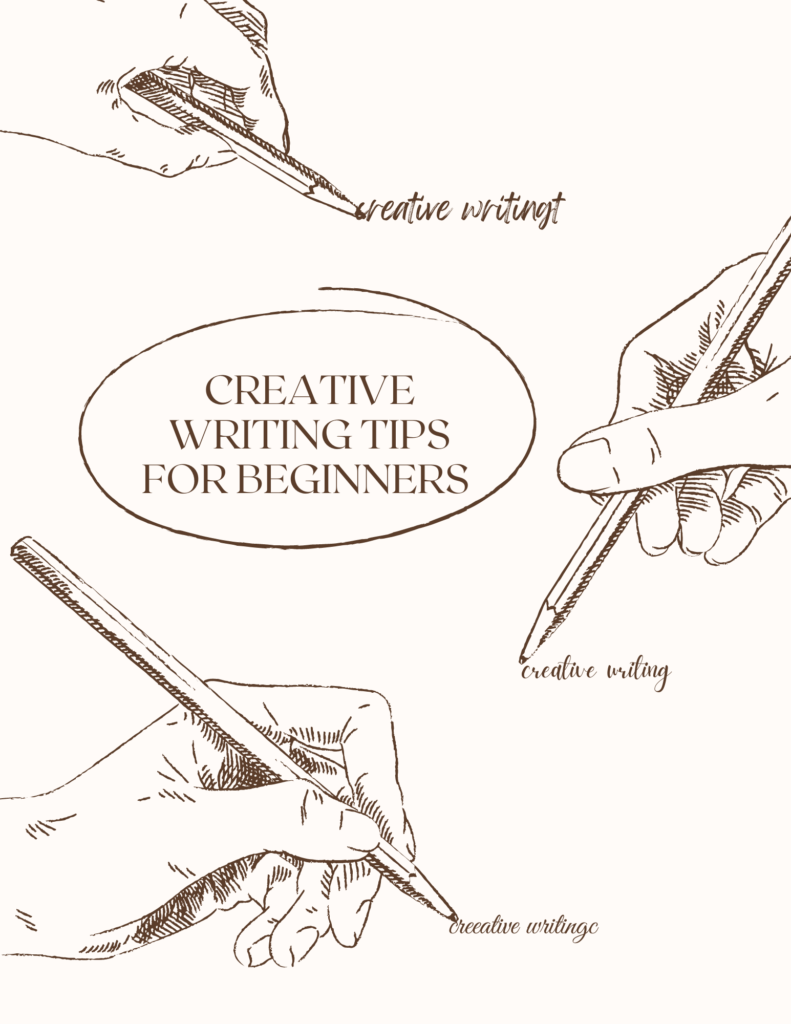 This blog will give you ten practical tips for beginners to start creative writing.
1. Develop the habit of reading
Reading is the most vital thing to begin creative writing. In other words, Only a good reader can be the best writer. Moreover, it is a tool that gives you the vision to see the world differently. When you read something, you starve to write. Furthermore, learning has no end. If you analyze, you will find that every successful man has the habit of reading. They somehow manage to read anytime, anywhere.
Here are some tips and tricks to make reading a habit.
First, cut down your screen time and utilize the time for reading. In the first week, start with 5 or 10 pages and increase the number of pages steadily.
Secondly, choose the book of your interest, and easy to understand. As a result, you wouldn't feel sleepy or tired.
Apart from this, whatever you read, make notes, and underline the sentences which seem great.
Importantly, learn new words, note them, and use them regularly in your conversation.
Most of all, try to enjoy reading. When you enjoy something, you don't want to give up.
Additionally, always carry a book with you to read whenever and wherever.
Moreover, you can make a list of good books. As a result, you will be able to track your record of boog to read.
2. Free writing
Free writing is a prewriting technique that writers practice for years. Specifically, In this technique, you write with a free hand like doodling. Plus, you write continuously with less concern for the mechanism. As there are no rules in this kind of writing, you can reduce stress. Moreover, it builds confidence in the writer. Even well-established writers also use this technique as a preliminary to official writing.
Now, try these tricks of free writing to get ideas and thoughts to begin creative writing:
First, assign a time limit and set your alarm for 20 minutes or 30 minutes.
Keep writing continuously for the time limit you set, don't pause even to read your stuff.
You don't have to pay attention to grammar mistakes, punctuation, spelling, style, or anything.
However, If you don't have any words to write, still write something, even if it is nonsense. For instance '' no idea is coming, but it will surely come". Even you can repeat your sentence.
Other than that, If you are stressed, try to write about what is bothering you.
And because it is a rough job, you can tear it later.
The other benefit of free writing is that it increases the current of ideas. No wonder you have several ideas after 20 minutes.
3. Snowflake method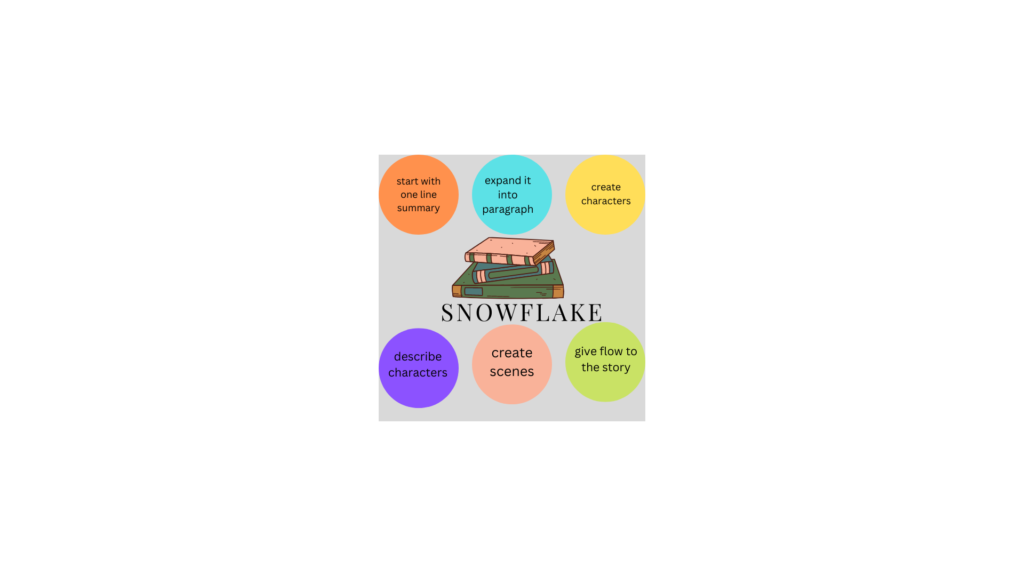 The snowflake method is a technique in which you begin with an ordinary idea of a simple sentence and then convert it into paragraphs until it becomes a full-grown novel. Go through the following points to understand the snowflake method. Good stories just don't happen by luck. Writers design it with a master plan.
Above all, make a one-line summary of your story.
After that, expand the sentence into a paragraph to outline the story.
Then, start creating protagonists and antagonists with real-life names.
Specifically, illustrate the character of your main protagonist, like his physical appearance, his goal, and the obstacles between him and his target.
Over time expand other characters in detail.
Meanwhile, start creating scenes and give a flow to your story.
Consequently, you will be able to construct a story with ease.
4. Point of view
In creative writing, the writer commonly uses the first person or third person to narrate the story. Sometimes, multiple characters illustrate the story from their point of view. Points of view are necessary for creative writing because without POV, you can't give the message you want to give to your readers through your story. A different person shows the same story with a different POV. However, the audience has their point of view on the story.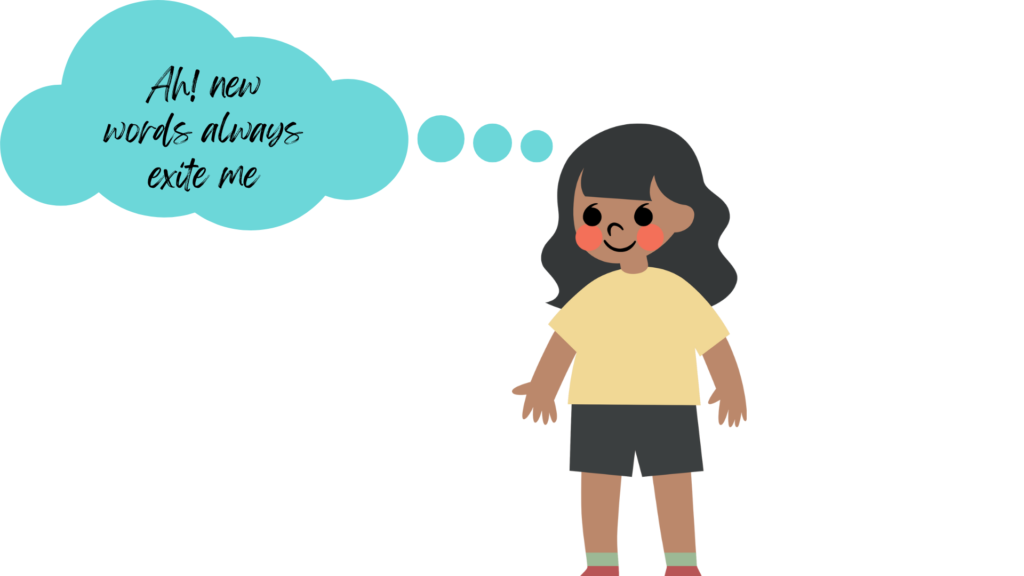 5. Use catchy words
When you start creative writing, try to use catchy or strong words that grab the reader's attention. However, the words should be easy enough to understand by an 11-year-old kid.
Difficult words or sentences make the audience lose interest. On the contrary, powerful words can engage people to the end. A blog can be boring if the words are not that fascinating, while another blog with the same ideas and content but unique words can be fantastic. Here are some points to learn using catchy phrases:
Always try to use more and more transition words. But do remember they should be relevant. You can list some transition words and paste them on your desk.
Don't use unnecessary words, and most importantly, avoid repetition. It will make your audience tedious.
Moreover, you can take the help of various apps that offer many synonyms for a single word.
In addition, the title of your story must be appealing enough to inspire people to read the narration.
Further, make it as simple, short, and to the point, as you can.
Lastly, keep improving. Whatever you write, always reread it and try to make it even better.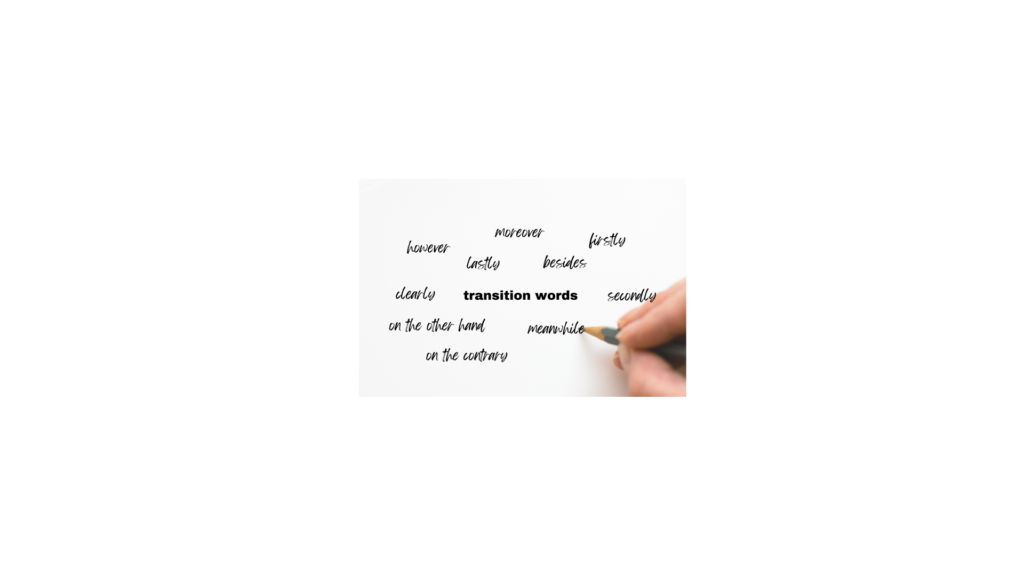 6. Provide a vision
When you create a story, try to make a strong vision through which the audience can see the story. It should seem that the reader is watching a movie or a play. Attempt to give the detail demonstrably. Make the readers feel what the characters are feeling. For example, the beauty of a girl, how horrifying the appearance of the antagonist is, or the temperature of freezing water, etc. A story is a thing that takes the audience to another world. They start feeling as if they are the character of the tale. Even they relate their life to the story. Now go through the tricks to make your audience feel your work:
Choose the story carefully to which readers can relate. There should be emotions that can win the heart of the audience.
Besides, a turning point always astonishes the audience and leaves them curious.
Rather than telling the audience traits of characters, let the audience experience it thoroughly via scenes.
Using dialogue to illustrate the scenes will make the story more lively.
Attempt to use various senses like touch, smell, or sound to glamorize the episode.
7. Edit
Nothing is perfect in this world of imperfection, but there is always room for improvement. Let everything happens gradually. However, be flexible to make changes and revise your content. Point out any mistakes that involve grammar issues, tiny details, and others. Sometimes, editing can be tiring for writers; however, it is the most vital thing to do as the goal of editing is to present the audience with a flawless creation. Now, check out the points thoroughly on how to edit on your own:
Read aloud the printed version of your creation.
Keep a red or vibrant pen with you to underline the errors.
It is a challenging task that's why you need to take a break in between to refresh yourself.
Generally, it is advisable to make active sentences to construct the work more clearly, while passive voice is also not deniable every time.
Reread the content several times to recognize the flaws profoundly.
Moreover, if cost is not a matter, you can take the help of some digital apps. It is time-saving, plus it accurately indicates the blunders.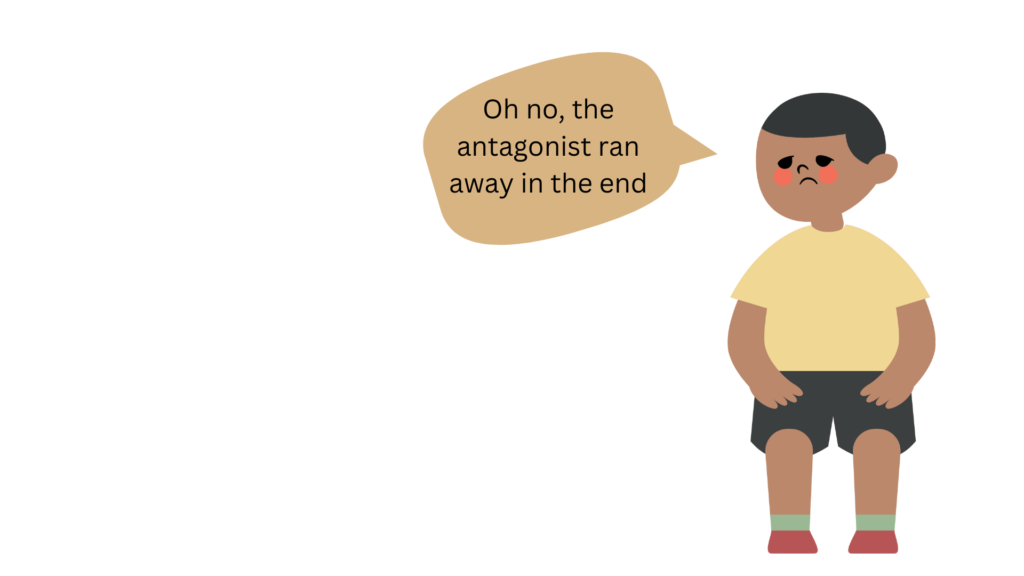 8. Satisfactory end
The ending is one of the most significant parts of the story. It wraps all the loops and resolves the conflict. When the story ends, it leaves the audience happy or emotional, but if the reader is unsatisfied with the end, it will ruin all the writer's efforts. A good writer always pays attention to the end and presents a solid conclusion to satisfy the readers. Let's go through the tips for writing a powerful climax to your story:
Before beginning the story, it will be helpful if you know the ending. Slight changes can be made but be careful about the climax.
Before taking readers to the climax, build a sense of tension to create curiosity, then give a sudden twist to convert the emotions.
Moreover, the end should be realistic and reasonable. An impractical end can disappoint your readers.
Most of the time, a main character's action is responsible for the right end. A creative writer should always be mindful of his/her action.
Other than that, the story's conflict should be clear to make the end feasible and exciting.
However, if you want to make a sequel of your book, then you can leave a loop unsolved to carry it on to another book.
9. Grab attention from starting
When you start writing, remember that your readers are not fooled. Keep the readers hooked. Every part of a story is crucial. So, try to make the story so effective from the beginning that it can tie your readers to the end. A masterpiece can make your reader permanent. They will be waiting for your next creation to come. Follow the tips and tricks to grab the reader's attention from starting and how not to lose the audience in between:
The first thing that grabs the reader's attention is the heading. So work on it carefully. It should be catchy enough to compel the audience to read the book.
Most importantly, you should know your motive for writing the story: to entertain, inform, educate, or something else.
After that, your task is to know the audience. You are writing for whom? If you understand the audience, you will be able to fulfil the need of your audience. And as a result, your readers will not leave you in the middle.
Besides, using emotions, giving a comedy factor, and twists and turns will make the readers stick to the story.
Equally important is the language, try to keep it simple and understandable. It should not be complicated. If a reader tries hard to understand the story, he will lose attention.
10. Welcome your critiques
Lastly, never ignore your critics. Even if you have created the best piece of work, thereby it is possible that other people can see the flaws. Attempt to know the tale from their point of view. It is the most positive way to analyze your own work. You can learn a lot from your critics. Try not to take it personally. It is not about you, it's about the outcome. Consequently, you will sharpen your talent, and critics will nevertheless respect you. Below are some tricks to handle criticism and take it positively:
Listen to your critics carefully and analyze if it is constructive or destructive.
Don't react to devastating faultfinding, it can be more harmful.
Importantly, accept your missteps and try to overcome them.
Moreover, enjoy criticism like you want writing. It can be fun, though, if taken healthily.
Undoubtedly, these points are helpful for beginners to start creative writing. However, some institutes provide creative writing courses for newcomers who embrace writing but don't know how to start. Details about one of them are given below:
Henry Harvin creative writing course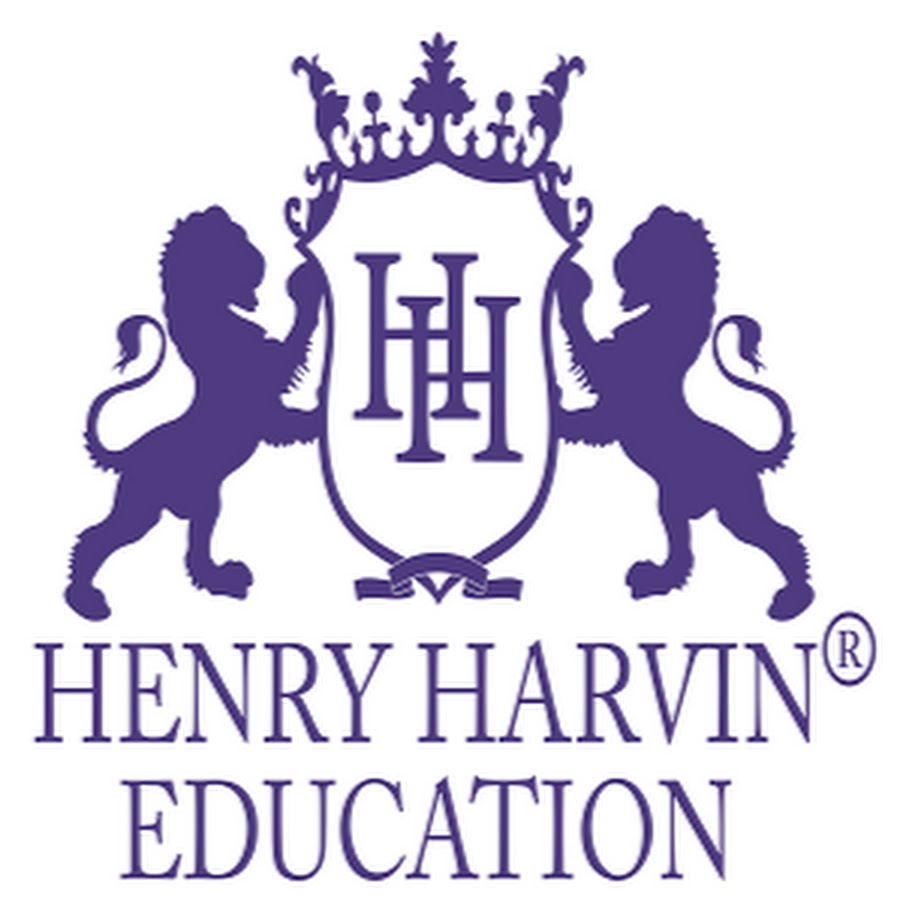 One of the best institutes, Henry Harvin's Creative Writing Course, qualifies writers to put their thoughts on paper using a magnetic vocabulary. This course helps students to break the chain of traditions and to find new ideas, and fly in the sky of imagination by expanding their vocabulary. Here, students learn everything you need to know about creative writing, from outline to plot, subplot, building characters, ending, and many more. Moreover, you will learn here the technique of creative writing using idioms, similes, metaphors, etc. Henry Harvin privileges their students with the following facilities:
First of all, you will get 24 hours of full-fledged online training.
The second thing you will get is one-to-one interaction with highly qualified trainers.
Another benefit of joining HH is that you will have 1 year of gold membership with the online portal.
Besides, lively projects will give you practical knowledge.
Other than that, you will get a course completion certificate which is recognized by Govt of India.
Additionally, you will get 100% job placement assistance to provide a perfect job.
Moreover, the complete program is surprisingly cost-effective. The overall fee is 12500/- INR.
Other courses provided by Henry Harvin are content writing courses, Digital Marketing courses, Language courses, Medical Coding Courses in India
Conclusion
Now that you know all the essential tips and tricks of creative writing for beginners, just keep in mind that Creative writing is different from traditional professional, journalistic, academic, or technical forms of writing. Try to identify your limitations, hold a door open to new ideas, and write in your original style. Don't lose your class. Moreover, communicate with people around you, know their lifestyle, problems, and how they handle obstacles that come in their life. This will help you create real-life characters. And most of all, believe in yourself. Anyone can do anything if he/she determine to. Best wishes for your new journey.
FAQs
Q1- What qualification will I need to start creative writing?
Ans1- No qualification is needed to start creative writing. All you need is passion and your love for writing.
Q2- What kind of books should I read if I want to become a Creative Writer?
Ans- Any book of interest that makes you feel good and inspires you to keep reading.
Q3- What is non-fiction creative writing?
Ans- A real-life story, a writer's personal experience, or anyone else's real story is creative non-fiction.
Q4- Is it okay to write on a digital platform?
Ans4- Of course, the important thing is that you write, where you write or how you write is not essential.
Q5- Can it be okay if I write in any regional language?
Ans- A writer illustrates his/her imagination or experience in words. It doesn't matter in which language he/she writes.