Homemakers on a New Path of Career through Online Courses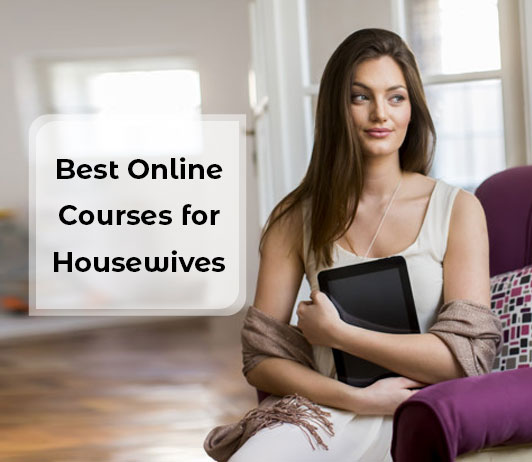 The female house lead creates and maintains their home, working hard every day. She is the one who makes the room with four walls into a welcoming home. These women are known as homemakers because they are the female heads of the household. To maintain everyone's happiness in her home, they are the ones who become active in the morning and continue to do so until late at night. She began to lose herself, though, in the task of keeping everyone content and preserving the house. Women occasionally give up their occupations to care for their families. However, the work gap on their CV makes it challenging for them to locate a suitable job when they finally decide it's time to get back in the game and restart their professional careers. Therefore, there are numerous online courses available for housewives to discover their potential and revitalize their inner selves.
Here is the list of the top 25 courses for housewives
1. Digital Marketing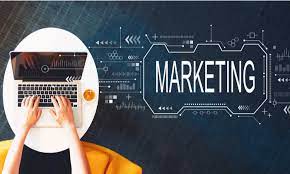 Every organization now aims to establish a strong online presence and connect with its audience on a worldwide scale; thanks to the development of digital media platforms. One of the most well-liked career-oriented courses for housewives is digital marketing, which they can pursue through a variety of programs, including diploma and degree programs as well as Google's online courses. By choosing a course in digital marketing, you can learn about SEO optimization, online marketing tools, tactics, and a variety of other crucial things you need to know to succeed in this industry.
To assist housewives in starting their careers in the technologically advanced digital world, Henry Harvin® Marketing Academy offers the Certified Agile Digital Marketer (CADM) training program. You can progress professionally and earn respectable pay.
The methods covered in the course can help students launch lucrative careers in the field of digital marketing or help clients expand their businesses. Through this course, those without any prior marketing experience can learn how to increase web traffic, prospects, and sales.
2. Content Writing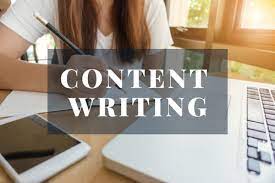 In today's world of constant information flow, any type of information is readily available with just a single click. These days, content writers are in high demand since they can work full-time, part-time, or independently. As a result, individuals are looking for excellent content writers that can create content on a particular theme, topic, etc. Therefore, you can start a new profession as a content writer while still being a housewife if you believe that you have a niche in generating content and have exceptional writing skills. Housewives can simply enroll in and complete a variety of accredited content writing courses and degrees online at their own convenience.
In addition, Henry Harvin has braces all throughout India, making it easy for women to enroll in both offline and online courses. They provide comprehensive placement assistance and internship support, making it feasible to find employment. With only a 2- to 3-month duration, it falls under the category of short-term courses for women.
The experts help you develop professional content writing and design skills so you can start making money with online projects for clients all over the world. You can also get freelance work from Henry Harvin and lower your risk of receiving bad debt from foreign payments. In conclusion, it can be one of the greatest programs for women to enroll in because it offers assured job placement with no financial risk.
3. Creative Writing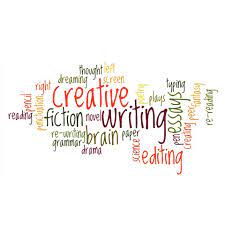 Women are encouraged to organize their thoughts into compelling content through creative writing online courses for women. They will be able to develop original concepts that attract readers and broaden their vocabulary as a result.
One such online course is offered by Henry Harvin. The goal of the course is to inspire students to write works of fiction, poetry, drama, true-life stories, etc. The instructors assist you in using your imagination and creativity to design a backdrop for your storyline, a thought, plots and subplots, and a sequence for your story.
Additionally, you will have a lot of options if you are creative and have strong writing abilities. Publishing firms are constantly on the lookout for intelligent, enthusiastic, and imaginative writers, so creative writers are in high demand.
4. Technical Writing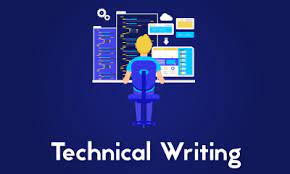 A tech writer in today's world frequently discusses hardware or software technology. The technical writer must be skilled at conveying a design, specs, and user instructions. The technical writer serves as a liaison between the user and the computer expert who developed the technology.
Henry Harvin offers a technical writing course tailored to housewives who want to be recognized in the digital media at national and international venues. The greatest course for housewives to improve their writing abilities and turn into professional writers is this one.
Aiming for their maximum professional potential, the trainers' action-oriented learning strategies are based on their significant industrial experience.
The goal of the course is to help you become more proficient in technical writing and creating thorough research proposals.
You will discover several kinds of literature reviews and learn more about scientific communication. You will be able to produce content that clearly communicates technical details to non-technical audiences after completing this part-time course for housewives.
5. Instructional Design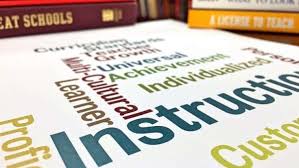 Instructional designers are essential to the learning process. They are entrusted with devising new curricula, revamping existing ones, and producing training materials, including teacher manuals and student guides.
Considering developing your curriculum design abilities? Henry Harvin's course on instructional design is beneficial for housewives who want to understand how to create training materials that can be quickly understood and retained.
You can become a skilled instructional design specialist by taking this course, which will assist you in developing learning objectives, doing information processing analysis, and identifying learning goals.
The course will assist housewives who want to work in the business sector in developing and designing the e-learning, mobile apps, and training modules that are required. This course offers a fantastic chance to broaden your skill set and take advantage of the opportunities in the education industry by developing or updating instructional materials for college students or young children.
6. Medical Writing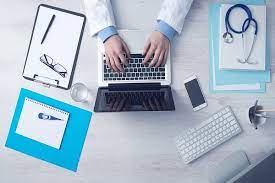 Medical writers at CROs work on a variety of documents for these regulatory submissions, including clinical trial protocols, final reports, and clinical expert reports. Additionally, they might help in the creation of submissions for medical publications.
For housewives, the Henry Harvin medical writing course is professional training who aspire to become a self-sufficiently employed household member. This course helps you become a better writer and successfully convey medical information to non-medical audiences.
You only need the CMW Certification from Henry Harvin if you have the fundamental scientific background, medical terminology knowledge, and requisite writing skills to succeed as a medical writer.
In addition to add-on supplements required to deliver projects successfully, the institute offers 100% placement, internship, and project support. You will have CMW's seal of approval next to your name, making you the boss not just inside your own four walls.
7. TEFL/TESOL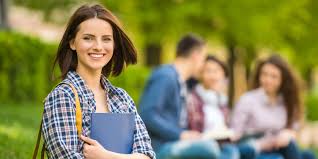 You can relaunch your career at any age by enrolling in foreign language classes. Career opportunities in foreign languages are expanding, and many global corporations are seeking individuals with fluency in two or more languages. Learning a foreign language can open up a world of job possibilities for you in the public and private sectors. Housewives with a penchant for reading can look into jobs as teachers, interpreters, translators, and interpreters, as well as positions in foreign embassies. It's one of the well-liked courses for stay-at-home moms, and it can help you discover new cultures and job options around the world.
Henry Harvin's 120-hour online instructor-led TEFL course provides remote teachers with access to international teaching opportunities.
The TEFL (Teaching English as a Foreign Language) course is instructed by seasoned industry professionals with in-depth knowledge of the subject. They educate you on the complexities of teaching English to people who do not speak the language and develop your teaching abilities using efficient approaches.
The transient, short-term specialist courses for women can assist you in developing a comprehensive understanding of student psychology so that you can confidently instruct in the classroom. You'll learn about lesson planning, class administration, and student assessment.
This credential provides you with a platform to improve your teaching abilities and launch your teaching career if you wish to teach from the convenience of your home.
8. GST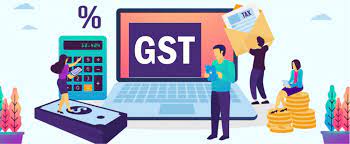 Homemakers can learn about the practical concerns with GST through the GST Certification Courses. You will receive computer-based practical training on the GST, the most current changes, and associated difficulties. Your understanding will be expanded by the course's exploration of real-world examples and experiences offered by GST professionals.
You can become a qualified GST practitioner with the aid of 100% practical GST law classes and real-world implementations of the intricate GST laws. Additionally, Henry Harvin provides placement assistance so that you can begin working as a GST practitioner and generating your own money.
Click Here: Henry Harvin's GST Course
9. Advance Excel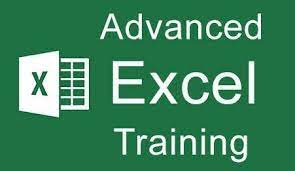 When it comes to time management, housewives excel. They are capable of doing anything, including finishing their daily activities and making plans for the future.
Housewives can use the Advanced Excel Course from Henry Harvin to maximize their organizational abilities if they have a basic understanding of computers and math.
To successfully manage massive data and boost your company's overall productivity, you may master crucial skills and practices, whether you're starting a firm or are already up and running.
Advanced Excel classes offered as part-time online courses for women assist with data visualization and modification, the creation of intricate reports, and precise information evaluation. By building complex formulas in Microsoft Excel that can solve issues with performance workflow, you can manage large business accounts with ease.
10. SAP FICO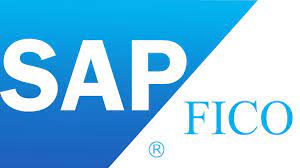 Using SAP FICO, a company can archive all of its financial transaction data. Specifically, SAP FICO is made to help companies create and manage financial statements for analysis and reporting while also facilitating effective business planning and decision-making.
For finance professionals who want specific knowledge of financial accounting and controlling, Henry Harvin offers the SAP FI (Financial Accounting) and SAP CO (Controlling) courses. Using cutting-edge lab tools and the most recent course materials, housewives with a background in finance can master the skill of using SAP FICO software.
The course is beneficial for housewives working in the finance sector. This course is appropriate for you if you want to expand your skill set in the finance department.
Click Here: Henry Harvin's SAP FICO
11. Interior Designing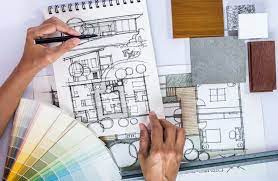 Interior design is an aesthetic field of study and offers the much-needed freedom of pursuing work assignments for people who have settled into married life. It is another important mention in our list of the best courses for housewives. It is ideal for those who enjoy creating dazzling environments with eye-catching designs. The need for an interior design education will always exist, and on the other side, demand for it will only increase. People will always purchase new residences, and they enjoy changing the decor each year. By enrolling in interior design classes, you will learn about color schemes, how to style a home or business, and how to use the proper materials to fill a space, among other things. After finishing this course, you can choose to work for yourself as a freelancer or join a design firm and accept tasks that suit your schedule.
Being an interior decorator is a lucrative career path with tons of name recognition. This is the best course for housewives and can be taken either on campus or as an online course.
12. Fashion Designing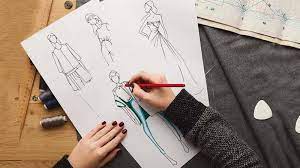 Everyone is aware of how much ladies enjoy experimenting with their clothing. They are born with incredible senses of style. So they turn their innate talent for fashion design into a profession by taking relevant courses like fashion design. Women who enjoy wearing clothes, shoes, and jewelry will find this professional course to be ideal. They are able to enroll in this program and gain independence. Fashion design has a broad range, and its use is timeless. This course is available in both online and offline formats. Either study for a full-time degree or diploma in fashion design, or master the intricate details of clothing and accessory design at home. Following completion of a study in this area, you may want to consider careers as a fashion consultant, fashion designer, fashion stylist, or fashion journalist, to name a few.
13. Video Editing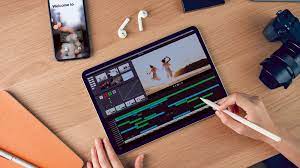 Videos are quickly taking over as the most popular form of entertainment on social media, and there are a ton of exciting prospects in the fields of videography and video editing, particularly for part-time and freelance work. You can explore a variety of online and offline video and film editing courses, as well as videography courses, to get acquainted with the main editing software programs and related information. Therefore, this is the best and the most passionate course for housewives.
14. Graphic Designing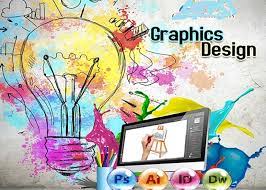 The best option for people who are passionate about sketching, painting, and visual storytelling is to enroll in a graphic design course. These classes, which are also highly recommended on our list of courses for housewives, will teach you how to use software for editing and generating photos, as well as typography, motion graphics, and the ability to turn straightforward narratives into stunning visuals. Moreover, with a degree or diploma in this discipline, you can start your own design company, work as a freelance graphic designer, or even look into full-time professional options in other industries. Additionally, housewives have the option to join either offline or online course modes.
15. Foreign Language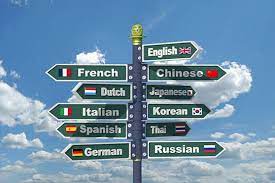 Housewives can relaunch their careers at any age by enrolling in foreign language classes. Career opportunities in foreign languages are expanding, and many global corporations are seeking individuals with fluency in two or more languages. Moreover, learning a foreign language can open up a world of job possibilities for you in the public and private sectors. Housewives with a penchant for reading can look into jobs as teachers, interpreters, translators, and interpreters, as well as positions in foreign embassies. It's one of the most popular courses for stay-at-home moms, and it can help you discover new cultures and job options around the world. In short, this is one of the best courses for housewives.
16. Makeup and Hairstyling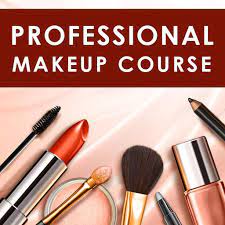 With the introduction of digital cosmetics, the demand for qualified makeup artists and hair stylists is rising quickly worldwide. Indeed, you can investigate a variety of job options in the beauty and skincare sector, including those in the fashion and entertainment industries, personal grooming, and bridal makeup. Those with a special eye for design and color may find great satisfaction in studying makeup. Hairstyling and makeup artist courses, which are among the most popular withr housewives, will provide you with the hands-on training you need to succeed in a wide range of careers in the booming beauty industry, including cosmetology, nail art, and haircare.
17. Yoga Instructor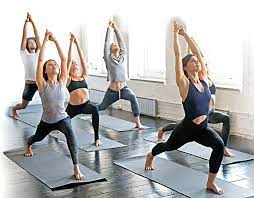 Yoga is a fantastic career choice if you're a fitness enthusiast because it's an age-old art and a natural way to stay young, fit, and healthy. It also supports sustaining both physical and emotional health. For those interested in pursuing careers in yoga, there are several different certification programs available. Women who value strength and wellness can enroll in fitness courses and train to teach yoga. After the course, she has two options for teaching her students: either she will record a video and do so, or some will come to her house. The various physical postures and asanas will be taught by qualified yoga instructors.
18. Web Designing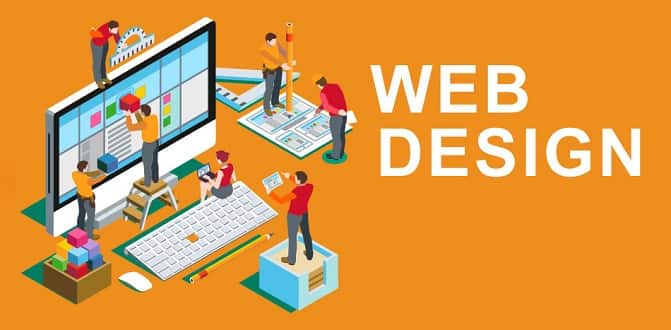 Another notable entry on our list of the most popular courses for housewives is web design. A variety of online web design courses are available to you if you are tech-savvy and have a creative zest for developing new websites. These courses can help you launch a lucrative career in web development and design. Web designers are always in demand and receive competitive compensation packages, whether they work full-time or as independent contractors, as every business now has a website to reach a wider audience.
19. Photography and Videography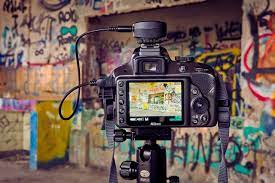 If you enjoy taking pictures and creating artistic movies, enrolling in photography and videography courses as a housewife may be the best decision for you. Learning the nuances of capturing the ideal composition to produce a clickbait film might help you pursue an exhilarating profession now that everyone has their own social media sites for uploading beautiful images and videos! In order to advance your career in photography, you can also work as a freelance photographer or videographer for product firms, weddings, events, etc. You can also create your own shop and use your natural entrepreneurial abilities.
20. Jewelry Designing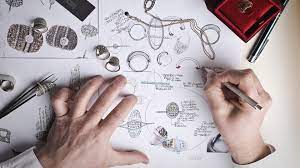 Diamonds are genuinely considered a woman's best friend, and their fondness for jewelry is clearly shown during important events like weddings and festivals. They constantly stay up to date on the newest fashion trends and gemstone discoveries. But have you ever considered creating your own jewelry designs? If not, then you certainly can! Enrolling in a jewelry design school, which offers both offline and online courses, will teach you how to design jewelry. You can begin by creating your own designs for practice, and once you find a niche in it, you can launch a career as a freelancer or jewelry designer.
21. Social Media Manager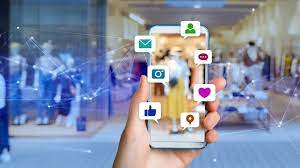 The age of social media is upon us. Not just individuals, but also brands, are acutely aware of its significance in the modern world. There are hundreds of posts clamoring for your attention every time you open a social networking app. Having said that, businesses are constantly searching for someone with complete and accurate knowledge of various social media programs so that they may handle these accounts. If housewives enjoy using social media, they can start a job as a social media manager. You can enroll in the social media marketing or management courses, which are offered both offline and online courses, to gain advanced knowledge of how these applications function and then pursue a successful career.
22. Teaching Course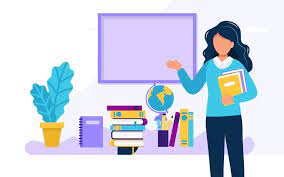 The ideal option for you may be to choose a teaching program from among the many career-oriented courses available to housewives if you have always had an interest in pursuing a career in education. With a degree or diploma in the teaching under your belt, you can explore a variety of opportunities in educational institutions as well as non-profit organizations, which are constantly in need of qualified teachers to provide education to the underprivileged segments of society. You can select from a variety of popular teaching courses, such as the Bachelor of Education, the BEd in Special Education, and the Diploma in Elementary Education.
23. Entrepreneur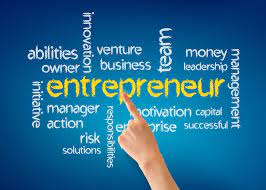 In the modern world, being a businesswoman is like being a queen. Starting your own business and being an entrepreneur are not easy tasks. You can easily jumpstart your career by starting your own firm or by joining forces with or investing in an existing company if you have the necessary skills, experience, awareness of the market you wish to enter, and knowledge of your competitors. Housewives can readily update their skills and expertise by enrolling in online entrepreneurship courses. As a result, entrepreneurship is a perfect example of a course that will help housewives find employment.
24. Child Psychology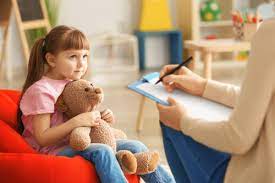 To pursue a career in psychology, housewives are strongly encouraged to take this course. Courses in child psychology will acquaint you with the psychology and behavioral traits of kids of all ages, from infants and toddlers to teenagers in their adult years. The course will also assist candidates in developing the abilities needed to recognize and meet the physical and emotional needs of infants, toddlers, and teenagers. Additionally, they will give you the skills necessary to develop a secure environment where kids can develop and learn on their own. This makes it one of the best job-oriented fields of study if you are a homemaker and wish to pursue it due to your compassion and love for children.
25. Cooking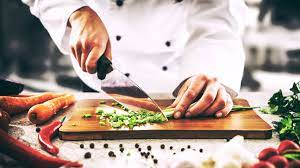 Housewives enjoy cooking and feeding their loved ones as well as visitors. Whether they choose to or not, they must prepare three meals per day. Women who enjoy cooking might pursue their interests by discovering different cuisines. Students get access to online culinary classes where they can learn how to prepare a variety of cuisines, including cakes, chocolates, Chinese, Japanese, Continental, and South Indian dishes, and more.
They might become professional chefs and instruct other housewives after learning the trade.
Conclusion
These online courses for housewives are excellent for you if you're one of those housewives who wants to learn something new, start their profession while remaining at home, and strike a balance between work and family life.
With the help of these professional courses, you may start or restart your career. You can start building your career as soon as you choose the best course for you.
FAQs
Q1. What are the best courses for housewives?
Content writing, copywriting, digital marketing, interior design, fashion design, and arts & crafts are some of the best courses for housewives to enroll in. Housewives with a business background are also eligible to enroll in a GST practitioner course. Graphic design, website design, online financial accounting, and business management are additional courses available.

Q2. Being a housewife, how can I earn money?
You have a wide variety of employment options to choose from in the modern world. Housewives can succeed professionally in some of the most in-demand fields, including teaching, blogging, YouTube, affiliate marketing, general and medical transcription, makeup and beauty, graphic design, social media management, SEO, and digital marketing.