An operations manager is a professional who ensures that every operation runs smoothly in an organization. They address customers' demands and aim at cost-effectiveness and customer satisfaction. There are many essential skills for operation managers.
The main responsibility of an operations manager is to implement effective production plans, procedures, and methods in the company. There must be crucial skills for operations managers since they are responsible for the overall control of the production department. The various skills for operation managers are briefly discussed in this blog.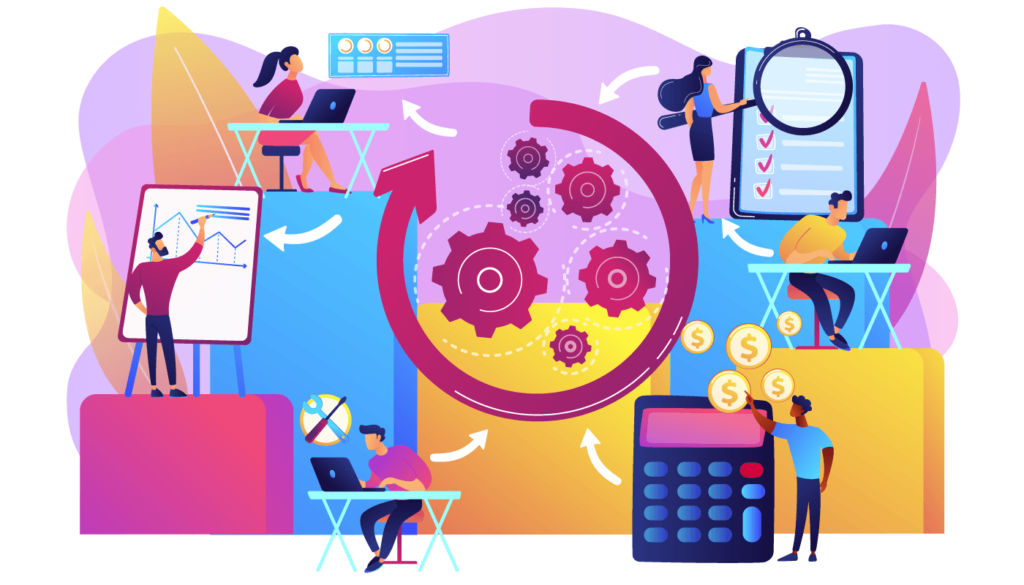 The Top 20 essential skills for operations managers are:
Operational management skills are the abilities that operations managers need to develop to successfully support business strategies that increase process efficiency. Operations managers must have both hard and soft skills. These skills include a high level of technical proficiency and the capacity for teamwork.
The following are the various skills for operation managers: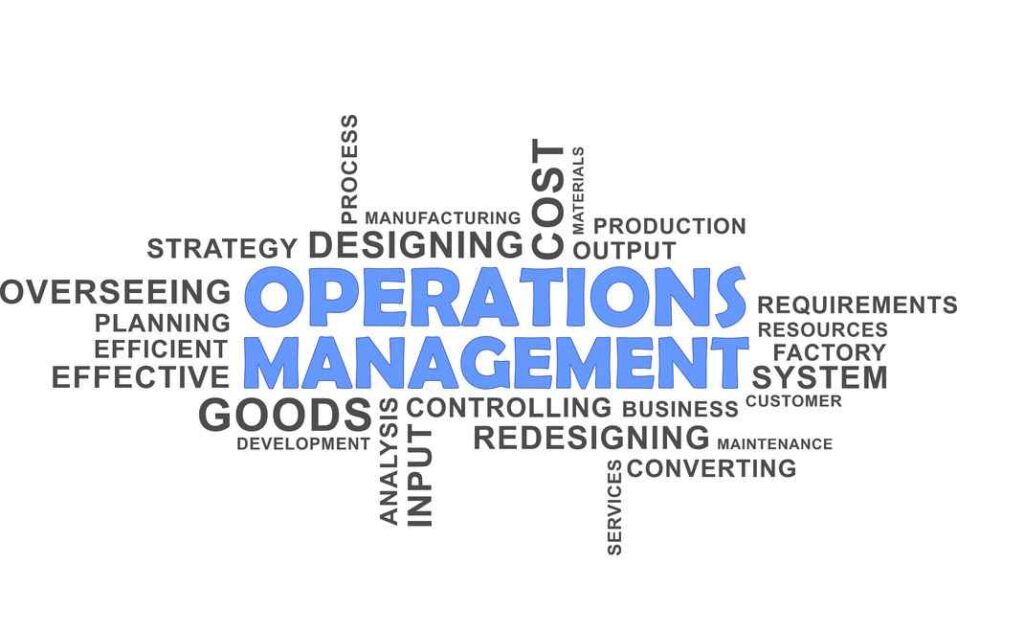 1. Technical Capabilities
Technical aspects are an important part of the operations department. A few of the technology applications needed for effective operations management are automation, data input, and the use of software to access project data, track budgets, and create processes. Operations managers have to deal with complex equipment and machinery, so they must have sufficient knowledge to handle them. Technical know-how is an inevitable skill for an operations manager.
2. Developing New Products
Operations managers need to be aware of the procedures involved in product development because they oversee everything from production to final product
Operations managers have to oversee the quality control of manufactured goods, and manage budgets. They must have a full awareness of the procedures involved in product development.
3. Data Processing
Data organization and processing are crucial for monitoring a variety of corporate operations, including sales transactions, cash inflow and outflow, vendor shipments, customer accounts, product design, and supply chain management procedures. So, it is important that an operations manager be well-versed in data processing skills.
4. Strategic Planning
The operations manager must be able to strategically plan for the future. They must have the ability to predict future events and prepare strategies accordingly. They must also develop alternatives that can be used to replace existing plans.
5. Analysis of Dangers and Risk Management
Operations managers examine all areas of their organizations' processes to spot possible problems and develop solutions in case something bad happens. To carry out his duties effectively, he must be able to analyze factors that have an impact on the organization's operations and develop plans to lower risks to critical processes.
6. Decision Making
Decision-making is one of the most crucial skills to be possessed by an operations manager. An operations manager must be able to identify pertinent information and assess how various alternatives and variables may affect the efficiency of the company's operations. The ability of the operations manager to take into account important viewpoints, potential results, or tactics helps him in making sound and wise decisions while working.
7. Problem-Solving
Operations management might experience conflicts, including those involving staff members, delays in completing projects, and other problems that have a negative impact on overall success. The manager has to evaluate choices and put solutions into practice that helps in resolving issues at work with problem-solving skills.
8. Personnel / Staff Management
Operations managers are middle-level employees of organizations and they have managerial and supervisory roles. Hence, they need to supervise and guide a team and other staff in their department. So, an operations manager must be having sufficient skills to manage and handle the staff under him. As a manager, he must have strong abilities with which he can effectively assign assignments, organize, and monitor schedules, and carry out employee assessments and evaluations.
9. Efficient Communication Skills
Communication skills are very important for any type of manager to engage daily with co-workers, employees, colleagues, and others. Likewise, operations managers need to possess great communication skills to deal with daily operations. Additionally, it's crucial to improve their communication, listening, and negotiation skills because these abilities are crucial for promoting the team, directing meetings, and negotiating with companies.
10. Time Management
One of the most important skills for operations managers is time management, He needs to complete tasks within the given timeline. The manager has to make sure that the task is completed on time and that the team is efficient, productive and producing top-notch results.
11. Organizational Skills
The manager is responsible for managing project files, staff documentation, budgets, project schedules, and other crucial tasks pertaining to business operations. Manager needs to organize everything like materials, staff, capital, etc.. so as to ensure a smooth flow of operations.
12. Interpersonal Skills
An operations manager's job involves a lot of teamwork and thus, he has to deal with members of different personalities and behavior. He has to manage and supervise his team members efficiently for which he must be an active team player. Strong interpersonal abilities enable the manager to build dependable and cordial working relationships with both personnel and customers.
13. Budgeting Skills
Production budgets are often the responsibility of production managers. Also, business finance and arithmetic abilities are required to make wise decisions on cash flow. Operations managers must keep track of expenses and incoming funds, predict future production costs and profits, and aid financial experts in creating and submitting crucial financial reports as part of budget management.
14. Leadership Skills
Managers with strong leadership qualities have the ability to inspire others, generate new ideas, and build inclusive teams. Efficient leaders utilize and integrate management techniques with their capacity to persuade, motivate, and inspire people to cooperate, share, and manage the numerous procedures required so to achieve organizational goals.
15. Adapting to Changing Environment
The organizational environment is dynamic in nature and changes from time to time. Operations managers need to think quickly and respond swiftly in fast-paced workplaces to keep up with shifting demands. They must have the capacity to be flexible and open-minded in the face of various employment scenarios.
16. Teamwork and Co-ordination
Operations managers have to oversee multiple teams of employees in addition to doing other managerial tasks. He must be a good team player, and he must be able to supervise and guide all members of the team.
17. Motivation Skills
With the aid of excellent leadership and motivational traits, the manager must motivate employees, encourage innovative thinking, and create a diverse team that is supportive of one another. Influential leaders combine management strategies with their ability to motivate followers to cooperate, contribute, and coordinate the many processes needed to accomplish objectives.
18. Critical Thinking and Innovation Skills
Critical thinking is the capacity to evaluate a body of knowledge critically and come to conclusions. The operations manager must be able to think out-of-box and create something new to offer customers.
19. Conflict Management and Negotiation skills
The conflict resolution skill of a manager refers to actively listening, comprehending many viewpoints, determining the underlying problem, outlining remedies, and being calm and composed throughout the process. Disputes can be arise and mutually advantageous solutions can be found out. This helps to promote a productive and pleasant work atmosphere. Since operations managers deal with different stakeholders, such as vendors, clients, and team members, conflict resolution skills are crucial.
20. Stress Management
It is known that operations managers frequently encounter difficult situations requiring quick and effective decision-making, stress tolerance is a vital ability. To retain productivity, they must handle conflicting demands, prioritize activities, and remain composed under pressure. Effective stress management enables individuals to maintain a positive work atmosphere and develop a strong team. Stress management is one of the most crucial skills for operation managers.
Henry Harvin Project Management Course – PMP Certification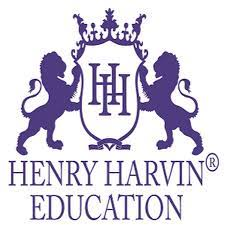 The Project Management Professional (PMP) certification by Henry Harvin is a globally verified and certified course which makes project managers stand out from the competition. The PMP certification training will make the student more effective and encourage better project performance. The PMP certification course recognizes the capacity to manage projects. It enhances the worth of the present job, professional portfolio, and overall career. Professionals in India who complete the PMP certification program can expect to see a significant increase in their take-home pay. Evidently, generic project managers make about 25% less than certified PMPs.
Doing Henry Harvin's Project Management course enables the candidate to develop better motivation, communication, and negotiation skills. This course enables the candidate to stand out from the crowd, gain his own competitive advantage, and pursue his career as a manager in any specialization. This course also enables candidates to develop the skills for operation managers.
Conclusion
Operations managers are in charge of monitoring production in a business and making sure that efficiency is maximized. An operations manager who has top-tier operations manager skills showcases the leadership and balance required for the stability as well as for expansion of the organization in a corporation.These days, most organizations require an operations manager to look after their production schedules, costs, product quantities, quality control, etc. So, operations management is an area that has gained more demand in recent times. Thus, there are various skills for operation managers which needs to be inculcated by interested candidates. So, an individual who would like to pursue a career as an operations manager needs to develop various skills to be successful in his career.
Recommended Reads
FAQs
Q.1. Who is an operations manager?
A. An operations manager controls and successfully manages labor, productivity, quality assurance, and safety standards as developed and set for the operations department. Manage overall operations.
Q.2. What are the main roles of an operations manager?
A. An operations manager is completely in charge of the production department, – manages the cost of production and quality control. The basic responsibility of an operations manager is to implement effective production plans, and quality control in the organization.
Q.3. What are the major skills required by an operations manager?
A. The major skills required by an operations manager are communication and planning skills, leadership and motivation skills, critical thinking, data processing, quality control, negotiation skills, and budgetary management.
Q.4. What will be the basic, approximate salary for an operations manager?
A. The salary of an operation manager varies according to the location, company, and experience of the employee. However, according to Ambition Box, the approximate average salary of an operation manager in India is Rs. 7 lahks.
Q.5. What are the duration and fees of the Henry Harvin PMP Course?
A. The learning duration of the course is 36 hours of live, interactive online classes. The total course fee is Rs. 14900/-.