Why Should You Embark on a Data Science Career Path 
It is no wonder to say that most of the decisions these days are "Data-Driven". From personal purchases to building large-scale products, every decision is a result of analyzing humongous amounts of data. The wizard who plays with data and is instrumental in introducing phenomenal products to the world is called the data scientist. If you are an aspiring data scientist, this simple guide will help you crack the booming data science career path.
Organizations spend a lot of time, effort, and resources in mining humongous amounts of data to ensure that their solutions are foolproof and data-driven. Though the data science career path is fun, exciting, and rewarding, it comes with a lot of challenges too.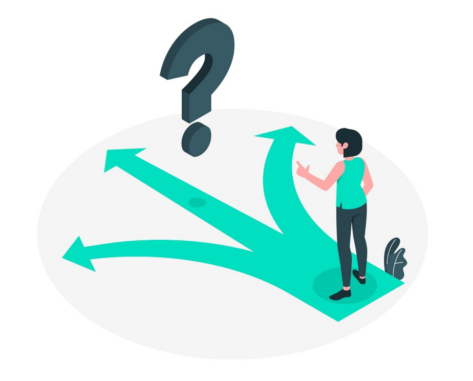 In this era of digital education, you need not have a full-time college degree to pursue the career you like, and the data science career path is no exception. All you need are the right set of skills, an inclined mindset, and some experience to crack the data science career path.
Through this article, you will understand skills, pros and cons, and the institutes that can help you to smoothly transition into a data science career path.
Are You Fit To Take Up a Data Science Career Path?
If you are a data science aspirant, this is the question you should ask yourself first. There is no point in getting carried away by the high demand and the huge compensation data science career offers if you cannot enjoy working with data day in and day out. So, you need to choose your decision wisely.
Likewise, If you think pursuing a data science career path is easy, let me tell you it may not be as easy as you might have thought. This course requires a lot of time. Most of your time goes into unlearning and learning complex technical concepts. This course also expects you to have a high-level knowledge of various industries.
However, if you are dedicated and willing to go that extra mile and learn with logic, do not think twice to embark on a data science career path.
Data Science Career Path – Statistics
Let's explore some more factors that can help you decide whether a data science career path is the right fit for you.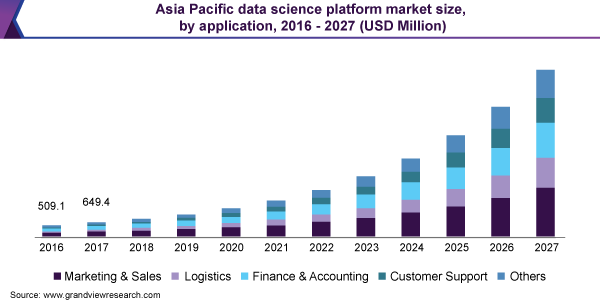 Statistics:
The data science market is expected to reach 115 billion US dollars by 2023 with a projected CAGR of 29%.

About 76% of firms across the world are ready to increase their spending on developing data analytics within their organizations as per the Deloitte Access Economics report.

Natural language processing and predictive analytics are trending skills, especially in the banking sector.

The Data Science market requires close to 11 million data science and analytics professionals by 2025.

The main and most exciting aspect of a data science career path is that it is the highest-paying career path with a median salary of close to 116,000 US dollars per year.
What Makes Data Science a Good Career Choice?
People call the data science career the 21st century's sexist job. Businesses are on the watch for data people capable enough to understand and deconstruct the data and help them solve their business challenges. It is a mix of mathematics, technologies, and statistics. If you are from any of the backgrounds, then you can expect a smoother transition.
Also, people consider data science career path because of the following reasons:
A Data Science career path is considered to be highly prestigious

It is known as the "Job of The Future".

It offers excellent compensation

It provides challenging and interesting working opportunities

There is an increasing demand for the data science career path
Because of the limited availability of data science professionals in today's world, It has become a lucrative career with high demand. Data science is a potential career that can transform industries and existing technologies.
Data Science Career Path: Skills
If you look at fortune 500 companies like Apple, Ola, Google, etc, They are competing against each other with a mission to become the next biggest data science and machine learning superpower. They are ready to hire skilled professionals who can significantly contribute to their mission.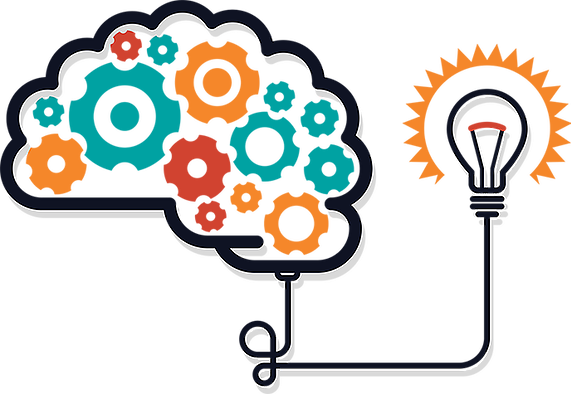 Fortunately, there are not many skilled data science professionals in the market today. Therefore this could be an exciting point to motivate aspirants of data science career path to master relevant data skills.
Let's look at the data skills required to be a successful data scientist or data professional.
Statistics
Most of the complex data science concepts are based on statistical principles. Therefore statistics is your first go-to skill in your data science career path. Additionally, you need to master the mathematical implications of statistics. So, you need to have a decent knowledge of elementary-level maths and statistics.

Knowledge Of Programming
You need the knowledge of programming to transform analysis into deliverables. You should have expert knowledge of programming. Please mind that there is no exception to this. Some of the computer languages you should be through are as follows:
Python

R

C

C++

Shell Scripting

SQL, etc.
Mastering these languages is very important. This is because they are rigorously used in data science applications.
Data Analysis And Manipulation
As we discussed earlier, data science roles require logical thinking. So you should have the logical and experimental mindset to analyze existing data, maneuver, and draw reliable inferences. To do this you need to master data pre-processing techniques. SQL is widely used in pre-processing techniques.
Data Visualization
As data professionals work with a lot of data and come up with extensive inferences, it will be difficult to present their results. Hence they use graphs, charts, etc. Data professionals use patterns in the artifacts to communicate their inferences.
This comes under data visualization. Organizations use free and/ or paid visualization tools for data analysis, and prepare and present storytelling dashboards. Some of the most prominent visualization tools are:
Tableau

Power BI

QlikSense
Python's Open-source libraries such as
Machine Learning
This is a core data science skill. You should have exceptional understanding Regarding:
Different algorithms

Usage of algorithms.

Evaluate their effectiveness

Their working on the provided data set
Deep Learning
Deep learning is yet another skill to master in data science. It is considered to be an advanced version of machine learning. Deep learning drives actionable insights from complicated data sets and Use cases. So be prepared to struggle a bit to master the tricky concepts of deep learning.

Big Data
As per the report published by seed scientific, The estimated amount of data in the world is close to 44zeetabytes. It is expected to cross 463 exabytes by 2025. So, it's not an easy task to handle data. Data scientists should be skillful enough to use data to drive business goals without deviations. As a data scientist aspirant you should learn:
Journey of data

Efficient data management to perform tasks.
Software Engineering
You may need to develop machine learning applications in the data science career path. So, you need application-building skills to handle end-to-end processes. You should have a decent understanding of how data and operations proceed from stage to stage.
Model Deployment
Data scientists need to develop accurate models. However, as a data scientist, you also need to have the skill set to deploy these models in the right way. So, You have to master model deployment strategies in real-world production.
Communication Skills
Communication is a must-have skill for any data scientist. This is because as a data scientist or data professional you need to perform numerous analyses and present the results to the most important stakeholders in the organization. This skill is necessary because sometimes you need to explain technical findings to non-technical stakeholders.
Structured Thinking
Data analysis in itself is a confusing and tedious task. You should have clear a thought process and a proper plan of action to execute data analysis. To do this efficiently a data professional should have to adopt a structured thinking process.
Curiosity:
The Data Science career path is highly volatile. Because of continuous evolution, this carrier demands you to learn, unlearn and experiment with your data skills regularly. You should have the courage and willingness to learn new things every day.
These are the list of skills you need to kickstart your data science career path. Do not confine to this list alone. Read more, and be up to date with the latest trends in the market. This helps you become a better data professional.
How to Become a Data Scientist: Prerequisites
Though there is no bar on who can become a data scientist, as a data science aspirant you need to have the knowledge of certain prerequisites. These prerequisites make your transition simpler and smoother. They are as follows:
Data savvy

Logical and analytical mindset

Computer programming knowledge

Elementary knowledge of statistics, linear algebra, and maths

Knowledge of business operations

Impeccable communication skills
Now that you know the pros and cons of choosing a data science career path, take some time and understand if data science is the right career choice for you. Data science is not confined to the data scientist role. It had a variety of paths and career options. Analyze carefully and choose the right data path that matches your skills and expectations.
Top 5 Best Data Science Courses In India
1. Certified Data scientist – Henry Harvin
First, on the list of data science courses in India is "Henry Harvin's Certified Data Scientist " course. India today and Tribune India ranked Henry Harvin on the list of top 5 upskilling courses in India. The course teaching duration is about 32 hours and in an online interactive classroom setup. Key deliverables of this course are:
You will learn the application of different machine learning and data science techniques

Get hands-on training on different key tools data scientists use day in and day out.

Understand the method of data and related problems.

Import, clean, analyze, build and evaluate data.

You will be introduced to concepts like:

Relational databases

Querying databases with SQL

Python

Data visualization tools
Henry Harvin also offers job guarantee programs. Checkout Henry Harvin's Data Science course
2. Data Science Certification Programs – INSAID
Second, on the list of top 5 data science course courses in India is "INSAID's Data Science Certificate Programs". INSAID stands for International school of Artificial Intelligence and Data science. It offers different certifications in data science. They offer six-month, ten-month, twelve-month, and fifteen-month certification courses in data science. The fifteen-month program comes with a flagship program as well. You can choose the certificate that can best fit your needs, skills, and time.
They conduct online instructor-led classes on weekends. As a part of their certification courses, the following concepts are covered by INSAID:
Machine learning concepts basic-advanced

Analyzing data using python

Recommender systems

Time series

AutoML

Model deployments

Visualization tools and techniques
Check out INSAID data science courses for a better understanding.
3. PG Program In Data Science – Praxis Business School
Third on the list of top 5 data science courses in India is "PGP In Data Science" by Praxis business school. It offers a nine-month full-time post-graduate program in data science. This is by far the oldest analytics and data science teaching institute in India.
In this course you will learn about the following:
Quantitative modeling techniques

Data Visualization techniques

Data obtaining, cleaning, and transforming

Unstructured, Semi-structured, and structured Big Data analysis.

Machine learning, deep thinking, and statistical analysis

Ethics in data privacy, security, and integrity

Leadership and decision making.
4. Diploma in Data Science – Ivy Professional school
Fourth on the list of top 5 data science courses in India is "Diploma in Data Science" by Ivy professional school. They too offer a nine-month diploma program in data science. This course is very targeted with firm-specific boot camps, Interview preparation, and workshops. They bring in industry experts from Accenture, Delloite, Microsoft, etc. In this course they teach about:
Data Analytics

Artificial Intelligence

Machine learning

Deep learning

Industry-leading tools like TensorFlow, SQL, SAS, etc.
5. PGP in Business Analytics and Data Science – Lloyd Group of Institutions
Last on the list of top 5 data science courses in India is " PGP in Business Analytics and Data Science" by Lloyd Group of Institutions. They offer:
Big data and Hadoop

Predictive modeling

Machine Learning

Deep Learning and NPL

Data Analysis with R and Python
Conclusion
The Data Science career path is no doubt the job of the present and the future. Now that you know what it takes to become a great data scientist or a data professional, be mind full while selecting a relevant data path. Make sure that the data science career path you choose should make your work exciting every day.
General FAQs
Q1. Is a career in data science a good option?
Ans. Data science is regarded as the "twenty-first century's sexiest job." Furthermore, the current trend in data scientist wages and employment chances shows that it's one of the most incredible career options if you meet the requirements.
Q2. How can I get a job in Data Science?
Ans. A good place to start is to assess your abilities and interest in data science, as well as to make sure you have these prerequisites. After that, you can enroll in a variety of courses to earn a formal education.
Q3. Will demand for Data Science jobs continue in 2023?
Ans. In fact, yes. Since early 2012, the demand for data science professionals has increased. The trend is upwardly linear, and as more businesses engage extensively in their digital transformation and data solutions initiatives, there will be greater demand for the position.
Q4.  Is a data scientist capable of becoming a CEO?
Ans. Although there are no particular requirements or checklists for data scientists to become CEOs, they must demonstrate their abilities in many different areas, including management, operations, business strategies, and in-depth financial management knowledge. There are numerous examples of data scientists who have achieved CEO status in the real world.